In society, the term 'ghosting' is best associated with the concept of someone suddenly withdrawing communications without any explanation. Now, this concept is starting to make its way into the recruitment world and is referred to as 'candidate ghosting'.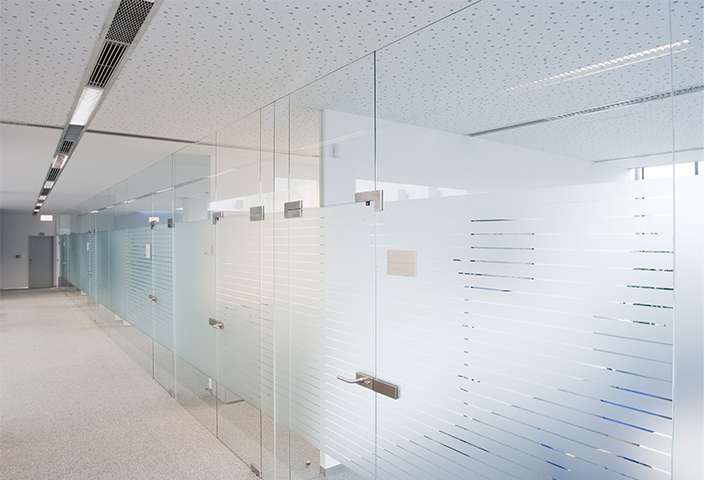 This blog discusses what candidate ghosting is and how organizations can reduce their chances of being ghosted by potential employees. We also speak on employee ghosting, a similar concept that focuses on your existing staff.
What is candidate ghosting?
When we mention ghosting in the recruitment world, most people understand it as a recruitment officer or person in charge of hiring ghosts a candidate. This means not getting back to candidates who apply for positions, not notifying unsuccessful candidates and essentially, cutting off all communications with a potential candidate without a reason as to why. Although this is not at all the best practice in recruitment, unfortunately, it still happens today.
Today, we are looking at ghosting in recruitment but from the other side: the candidate is now the 'ghoster'. In fact, according to Indeed, 46% of recruiters believe candidate ghosting is gaining traction, with 28% of candidates openly admitting to having ghosted a recruiter before. Although it's on the rise, 76% of employers have experienced some form of candidate ghosting in the past few years.
The candidates doing the ghosting aren't picky either, they are ghosting recruitment agencies, an organization's internal talent acquisition function and even hiring managers placing ads online.
But why? Why the ghosting? What's the reasoning behind it? Indeed outlined some of the top reasons why candidates are ghosting employers, including:
A better job offer (20%)
The job was not compatible with their work-life balance (15%)
Dissatisfied with the salary they were offered (13%).
These reasons shouldn't come as a shock to many organizations who are familiar with the terms 'The Great Re-evaluation', 'The Great Reshuffle' or 'The Great Resignation'. The common ground here is that candidates understand their worth, place a greater value on work-life balance and they aren't afraid to weigh up their options more carefully.
Salary being a top decider for whether a candidate ghosts or not isn't surprising. 81% of recruiters believe candidates have become more demanding with compensation expectations compared to pre-pandemic levels. Long story short, candidates are in control of the employee-candidate relationship. If you want to impress, you're going to have to put the effort in to understand the statistics and create action plans to attract and keep the interest of potential candidates.
But it's not just at the offer stage that candidates ghost. It's happening through the recruitment process. As a candidate, you are jumping through from screening calls to application processes to job references and however many interviews to even be considered a viable candidate for a role. Given that Indeed found that around 77% of employers are ghosting candidates, it's no wonder the candidates are fighting back and saying 'enough is enough'.
In today's world, organizations can't afford to be ghosted by candidates with the 'war for talent' making it hard to find and retain talented employees in a landscape that continues to become increasingly competitive. So what can be done?
How to prevent candidate ghosting
In 2022, the most popular tactic used by employers to secure candidates is signing bonuses. But apart from offering more money, what else can organizations do to reduce their chances of being afflicted by candidate ghosting trends?
Offer a variability in assessments
It's no secret that the majority of organizational activities were forced to become digitalized as a direct result of the pandemic. For recruiters, this meant incorporating online assessment centers to keep up with talent demands.
While we are no longer at the height of the pandemic, offering candidates the option to do in-house physical assessments or complete them online is a great way to showcase variability and how your organization can be flexible to meet the needs of its employees.
It could also help with expanding your recruitment pools by allowing remote candidates to apply and showcase their talents from anywhere in the world. You would be showcasing an ability to support varying candidate requirements which could translate to a flexible working arrangement as an employee; a favorable working environment in today's world.
Research recruitment tools
With more than 50% of candidates considering offers from two different jobs simultaneously, making sure your organization puts its best foot forward is a must. Ensuring your organization is front of mind in a potential candidate's job application process can be the difference between them choosing you or a competitor.
Recruitment software and communication tools can be game-changers here. Some platforms even have workflows that can automatically send engaging content throughout the recruitment process, such as information on organizational goals or how best to prepare for the next stage, at a click of a button. Need to send them a friendly reminder for their interview tomorrow or ask what coffee they'd like when they arrive? Most have in-built functions where you can type a personalized message and it sends it straight from your computer to their phone. Plus they can even notify you via your work email when they reply.
With the average recruitment process taking up to 42 days, set a reminder on these platforms to let your candidates know that they are still being considered and if they'd like to chat or have any questions, the system can provide them with your details straight away.
Review your candidate experience
A candidate's experience is all about how job seekers "perceive and react to a company's recruitment cycle" from attracting, sourcing and recruiting to interviewing, hiring and onboarding. You know what they say about first impressions. These reactions can go a long way in determining whether a candidate wants to maintain their application with your company or start ghosting based on one bad experience. In fact, 38% of candidates are more likely to accept a job offer if they have a positive candidate experience.
To improve your candidate experience start by:
Creating clear job descriptions
Maintaining transparency across the recruitment process
Investing in careers-dedicated web pages
Facilitating a seamless application process
Being respectful of a candidate's time and energy
Maintaining communication
Asking for and giving constructive feedback
Keeping in touch with unsuccessful candidates
Implementing recruitment marketing initiatives.
Invest in alternative recruitment strategies
Recruitment process outsourcing (RPO), means sending recruitment or talent acquisition-focused tasks to a third-party organization outside of your own to complete. This could mean hiring teams based offshore, such as recruitment officers, HR officers or talent acquisition specialists to take on some or all of your recruitment needs.
Why consider sending your recruitment functions out-of-house? Well, by 2030, there is expected to be a global talent shortage of more than 85 million people with the average job vacancy cost estimated for a company to be $500 a day per person.
Given such challenges, it is no surprise an increasing number of organizations are turning to professional recruiters to meet their hiring needs and RPO fits into this category. The global RPO market was valued at $5.48 billion in 2019 and is predicted to grow by 18.5% each year until 2027 as organizations seek more effective hiring processes and reductions in costs.
The benefits for your organization? Better recruits, cost savings and a larger talent pool.
The benefits for your candidates? Clear role descriptions, simple applications and a faster hiring time.
What is employee ghosting?
Employee ghosting is relevant to know about here because it's essentially candidate ghosting but post-contract signed when the person turns from candidate to employee. It's not as severe as completely cutting off communication, although this is a big issue in the contract space.
Employee ghosting is more focused on the need to contact an employee for an adhoc shift and it being increasingly hard to get in touch with anyone. From not showing up for their shift at all to not answering their phone, employee ghosting can be frustrating for everyone adversely affected by absenteeism. Goals for the day or week are set back and over time, when adding up how often this happens, employee ghosting can have a big impact on an organization's bottom line. Without the manpower, how is it possible to reduce turnover or hit productivity goals?
So how can you reduce the likelihood of being ghosted by your employees? Take a look at employee engagement within your business and the environment in which they work. Does it feel motivational? Do they feel valued? Have you sat down and asked them for feedback on how to make their working environment deliver for them? Perform an employee net promoter score (eNPS) where you can see if employees would recommend working at your organization to a friend or family member.
How can recruitment process outsourcing improve the candidate experience?
Employees are increasingly choosing their workplace not only based on salary and benefits but their 'candidate experience' during the recruitment process, making impersonal recruitment a growing concern in a world where interviews are conducted virtually.
With leading RPO providers passionate about adopting the best recruitment tools, it is little wonder multinational companies are partnering with them for their global recruitment programs. RPO providers are enhancing their capabilities through the implementation of AI and machine learning for self-scheduling interviews and automated screening of CVs, while automation is helping improve candidate sourcing, checking of employee references and strategic workforce planning.
The days of leaving recruitment to chance are over. Investing in a clear and concise strategy is pivotal to success and engaging an RPO provider to assist with hiring needs is a smart investment.