In the early weeks of 2021, about 42,000 employers were asked to answer a simple question as part of an in-depth study into an issue believed to be taking a tremendous toll on companies across the globe - "Are you having difficulty filling jobs?" The response was deafening, with 69% of United States employers replying in the affirmative. That's right – more than two-thirds of companies were experiencing a talent shortage, the highest levels in more than a decade.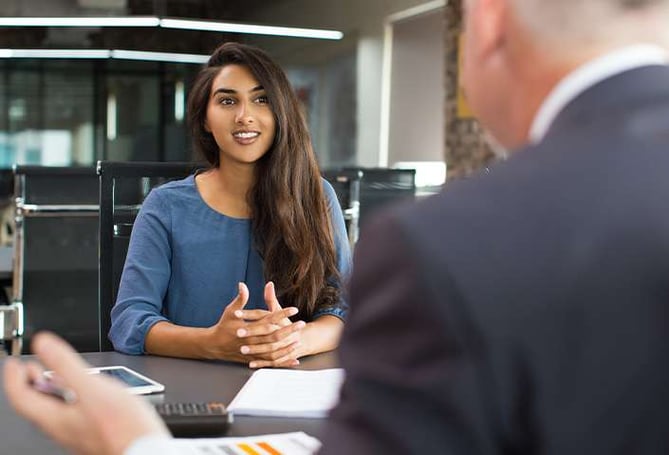 The data reinforced that while the art of recruitment has long been considered a key to business success, the rollout of new technologies, reallocation of skill sets and the COVID-19 pandemic have combined to make it more important than ever. It has been predicted there will be a global human talent shortage of more than 85 million people by 2030 and with every job vacancy estimated to cost the average company $500 a day, the need to fill positions with quality people as quickly as possible is crucial.
Thrown into this mix is the fact that social distancing and a surge in remote working has forced many companies to reinvent their recruitment processes. Virtual interviews and online meet-and-greets may save on travel time but they have added another challenge in the quest to recruit the right people for the right jobs. Just as candidates need to make a positive impression, the onus is on companies to put their best foot forward. Employees are increasingly choosing their workplace not only on salary and benefits but their 'candidate experience' during the recruitment process, making impersonal recruitment a growing concern in a world where interviews are conducted virtually.
RPO candidate experience
Given such challenges, it is no surprise an increasing number of firms are turning to professional recruiters to meet their hiring needs. Recruitment Process Outsourcing (RPO) is a business model where all or part of the recruitment function is managed by a third party, with benefits including cost savings and improved efficiencies, candidate quality and scalability. From humble beginnings, the global RPO market was valued at $5.48 billion in 2019 and Market View Research has predicted it will grow by 18.5% each year until 2027 as organizations seek more effective hiring processes and reductions in costs.
While some businesses will always handle recruitment in-house, many of those that have embraced RPO appreciate that artificial intelligence is proving a game-changer for the industry. Service providers are enhancing their capabilities through the implementation of AI and machine learning for self-scheduling interviews and automated screening of CVs, while automation is helping improve candidate sourcing, checking of employee references and strategic workforce planning. With leading RPO providers passionate about adopting the best recruitment tools, it is little wonder multinational companies are partnering with them for their global recruitment programs.
The three key benefits of RPO
You would need a blog much longer than this to detail every benefit of RPO. While enhanced stakeholder engagement, better adherence to compliance regulations and improved analytical reporting are a few of the lesser-known advantages, these are the top three reasons companies outsource recruitment.
Better recruits: RPO providers are experts at identifying the cream of the crop when it comes to potential recruits. As professionals who spend their working lives in the field, they know the best ways to source, screen and present the best available people to their clients. Many RPO providers have cultivated deep pools of talent they can tap into when positions are vacant and referral incentives also bolster their networks.
Cost savings: RPO saves companies cash – it's that simple. As previously highlighted, every day that a position remains unfilled costs businesses money, so filling vacancies quickly is essential. RPO providers are heavily invested in doing just that as they are measured on KPIs such as time to hire, cost of hire and quality of hire. It is not uncommon for recruitment outsourcing to save HR resources by up to 50% per hire, while RPO providers can also scale up and down activity to match the hiring needs of their clients.
Talent pooling: while finding quality recruits can feel like searching for a needle in a haystack for internal HR teams, RPO providers have the benefit of bringing a magnet to that search. By pooling and actively engaging with strong candidates, they essentially create and nurture a community of people to consider for future hiring.
Three reasons RPO works
There are many pieces to the recruitment pie but these are three key factors that allow the best RPO providers to source, screen and hire the best people.
Definitive role description: first impressions count and not just for the person wanting to be hired. Given the societal trend towards job mobility, candidates are looking at recruitment ads all the time so it is essential businesses clearly and accurately define the role description and responsibilities. RPO providers are experts at making job ads stand out from the crowd.
Simple applications: online platforms have made it possible for job-seekers to apply for hundreds of jobs in a short period of time and the last thing they want to encounter is a convoluted or tedious application process. RPO providers have tried-and-tested formulas and technologies that not only ensure candidates keep clicking to the end of an application, but that they provide companies with all the information they need.
Time to deliver: quality recruitment takes time. Rushing candidates through the hiring process because the HR manager has other tasks to tackle is a recipe for disaster, with inferior candidates able to rise to the top of the pile through a lack of proper analysis and engagement. RPO selection teams dedicate time to sourcing the best candidates and asking them in-depth questions to ensure they are the best fit for not only a role but an organization.
The days of leaving recruitment to chance are over. Investing in a clear and concise strategy is pivotal to success and engaging an RPO provider to assist with hiring needs is a smart investment. As the 'war for talent' continues to heat up, learn more about the top skills and roles in demand in the modern business environment.