Before we get started, the Great Re-evaluation is a term that stems from another - The Great Resignation. Let's start there. The Great Resignation is a phenomenon coined by Organizational Psychologist Dr. Anthony Klotz and refers to the prediction that employees are having certain realizations surrounding the way they think about working and the usual 9-5 grind thanks to the influence of the pandemic. This change in mindset has resulted in many employees resigning all across the globe from their existing jobs.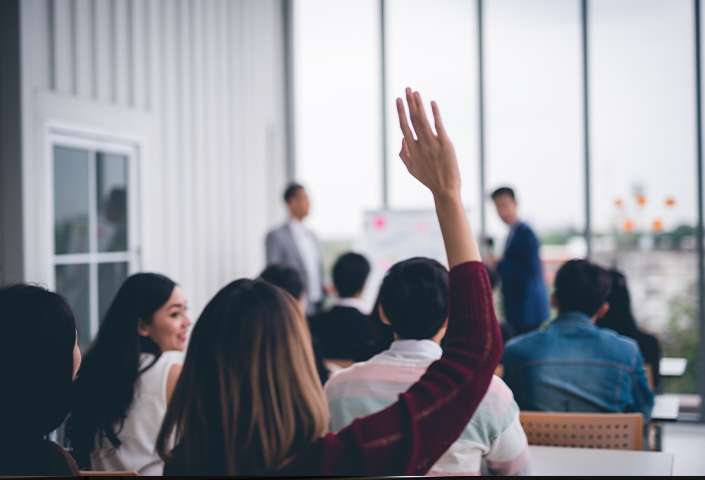 This blog discusses how the Great Re-evaluation is related to The Great Resignation and the lessons organizations can take from this phenomenon to increase their candidate and employee 'likeability'.
How is the Great Resignation related to the Great Re-evaluation?
Dr. Klotz blames four key factors that started the Great Resignation:
A backlog of resignations from those shocked into staying in jobs they would have otherwise considered resigning from due to COVID-19 job loss fears.
The pressure from the pandemic has led to significant burnout issues among employees, particularly in the retail, hospitality and healthcare sectors, which were most affected by the pandemic influences.
Working from home gave people enough time to re-assess what a "work-life balance" means to them and whether their existing employers truly appreciated their hard work.
The realization that remote work actually works better for employees than commuting to an office. So, when asked to return to pre-COVID working arrangements, many said no.
The facts speak for themselves. In America alone, the number of Americans who quit their job hit 4.5 million in November 2021, which increased the quit rate to 3%. In Australia, by the end of February 2021, 1.8 million left or lost their job. And in Europe, 20% of millennials in Western Europe quit their jobs in 2021.
To make matters worse, nearly 69% of organizations are having difficulty sourcing and retaining skilled talent thanks to a recent global talent shortage, resulting in about U.S. $8.5 trillion in unrealized annual revenues. With the pandemic pushing global unemployment over the 200 million mark, it would be fair to assume that employers might 'have their pick' from a large pool of quality, skilled workers who suffered because of sudden employment losses or financial turmoil during this time. However, research suggests that applicants are now in control, wanting more value-based benefits from potential employers rather than just financial gain.
So, where does the Great Re-evaluation fit into all of this? Employees are 're-evaluating' the way they think about work, what they want from their employers and are starting to leverage more bargaining power when it comes to negotiating what environments they want to work in. Organizations have no choice but to do some serious 're-evaluating' or risk losing valuable employees and not appealing to potential candidates.
The Great Re-evaluation is a term that should inspire hope and possibility in organizations, prompting them to consider their change management practices to reassess what isn't serving this new, modern workforce well.
What lessons can be taken from the Great Re-evaluation?
Remote work is here to stay. The Becker Friedman Institute for Economics found that 30% of respondents in a recent survey were more productive and engaged when working from home. The same survey found that commute times were significantly reduced by 62.4 million hours per day by working from home. Another study by Biteable found that 63% of employees are more productive working from home than 37% of employees who feel they get more done in an office.
There are three main areas organizations can focus on to start accepting the changes that can come from this great re-evaluation of work practices.
Reimagining the traditional office space
The keyword here is flexibility. This means considering the individual work efficiencies of your employees and revolving work times or standards around when they feel most productive or efficient. This could mean having an employee who wants to work the 9-5 traditional in-office work routine because that works well for them. It could also mean having another different employee working completely from home, splitting their hours over the morning and night so they have time to take the kids to school and pick them up. Finding out what your employees value in their work-life balance and offering them the flexibility to achieve this will make you a preferred employer and, ultimately, less at risk for the more drastic impact of the Great Resignation.
Reassessing company values and culture
According to Forbes: "being a good leader isn't about results and sales and more customers. Being a good leader means caring about people." Caring, in itself, sounds simple. But it goes more than just the usual "how was your weekend?" conversation on a Monday morning. The saying "actions speak louder than words" rings true. Employees today no longer want to feel like 'sheep following the herd'; instead, they want to feel heard. They want to feel comfortable expressing their concerns, strengths, creativity and vulnerabilities. They want to feel that the work they put in makes a difference. Organizations that lead by example or actually show they care about their employees' well-being through actions such as offering free mental health initiatives or consultations as just one example will go a long way in improving staff satisfaction.
A Gallup study found that 54% of employees who feel that they can approach their manager with any question were more engaged. Better relationships with our leaders can also generate motivation within teams, helping employees perform better and giving them the desire to put in the extra effort. Think of it this way, caring = trust, and trust = loyalty. In a world riddled with labor shortages, this is something many organizations need to hear.
Consider alternative resourcing strategies
Organizations should consider broadening their recruitment and resourcing strategies to ensure they are attracting and hiring quality talent that will help them during and post-pandemic. Offshoring, for example, is a great way to tap into global talent pools, hiring staff globally and sourcing experts without any limitations, often at a lower cost than if hired locally. With the right offshoring provider who is up-to-date with data security policies, virtual communication technology and cloud connectivity, offshoring can help increase existing team efficiencies and scale businesses.
What's next?
With nearly 70% of organizations reporting that staff turnover has a negative financial impact, it is clear there is a need to develop and deploy employee retention strategies. Payouts, recruitment, hiring and training are costly, not to mention the social impact high staff turnover can have on a work environment. We explore four ways to improve employee retention in our blog How to avoid the fallout of the great resignation.