Derek Thompson summed it up best. Writing in The Atlantic1towards the end of 2021, the author and journalist reflected on what has been dubbed 'The Great Resignation', a post-pandemic phenomenon that has seen people walking away from their jobs in masses never seen before. He detailed how the number of Americans who quit their jobs in April broke the all-time record for the most workers to do so in a single month … and that new record was broken in July … and that new-new record was broken in August.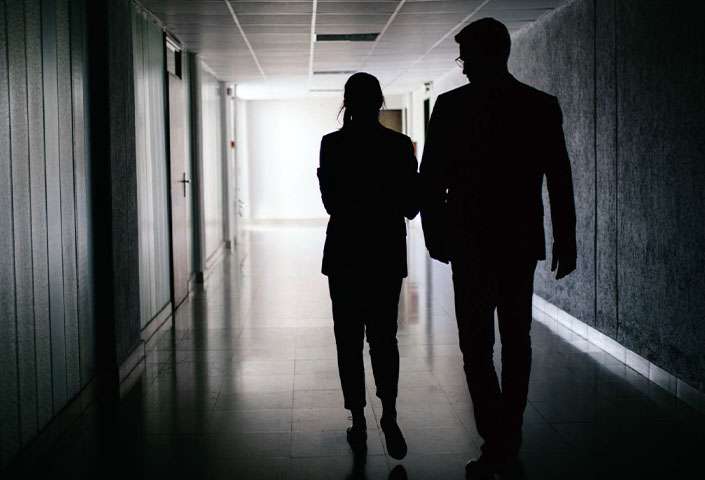 Thompson then spared a thought for the employers and bosses being handed all those resignation letters.
"This economy must feel like leaping from the frying pan of economic chaos, only to land in the fires of Manager hell," he wrote. "Job openings are sky-high. Many positions are going unfilled for months. Meanwhile, supply chains are breaking down because of a hydra of bottlenecks. Running a company requires people and parts. With people quitting and parts missing, it must kinda suck to be a boss right now."
While some workers will no doubt roll their eyes at such sympathy being directed towards their bosses (or former bosses), executives and managers themselves will no doubt appreciate Thompson highlighting what they are fast learning – the Great Resignation is a great, big headache.
According to the Job Openings and Labor Turnover Survey, 4.3 million people in the U.S. left their jobs2 last August alone and that included everyone from frontline workers to senior leaders. The Great Resignation is not restricted to American shores either, with Microsoft research finding more than 40% of workers globally3 were considering quitting their jobs last year.
More specifically, a late 2021 survey by recruitment firm Randstad found almost a quarter of employees4 in the United Kingdom were planning to do the same within the next three to six months and crucially, almost 70% of those respondents were confident about the prospect of changing jobs. The thirst for a new way of life is even greater in the land Down Under, with Employment Hero data suggesting 48% of Australian workers5 are planning on looking for new jobs in the next 12 months.
Of course, such social revolutions never just happen and it begs a very obvious question – why are so many people quitting their jobs?
The Great Resignation 2021 – the causes
Texas professor and psychologist Anthony Klotz is widely credited as the person responsible for coining the term 'The Great Resignation' and credits the global COVID-19 pandemic for inspiring people to digest the lessons of lockdown and reimagine what their normal lives should look like.
"From organisational research, we know that when human beings come into contact with death and illness in their lives, it causes them to take a step back and ask existential questions," Klotz told Business Insider Australia6. "Like, what gives me purpose and happiness in life and does that match up with how I'm spending my time right now? So, in many cases, those reflections will lead to life pivots."
However, it would be naive to think millions of people have collectively looked within themselves, yearned for more family time and suddenly quit their jobs. There are clearly more forces driving The Great Resignation and you don't have to look far to find them.
Employee retention strategies
With nearly 70% of organisations12reporting that staff turnover has a negative financial impact, it is clear there is a need to develop and deploy employee retention strategies. Payouts, recruitment, hiring and training is a costly business, not to mention the social impact high staff turnover can have on a work environment. Here are four ways to improve employee retention:
Encourage a healthy work/life balance: it is understandable for managers to place high expectations on their employees but they should not lose sight of the bigger picture. Staff that are well-rested and have a strong identity away from work invariably perform better. Encourage team members to work regular hours, reward them with time off in lieu when they do step up and help them to attain a healthy work-life balance as much as possible.
Pay a fair wage: money may not be the be-all and end-all for staff but it does matter. Employees who feel that they are not being adequately compensated compared to colleagues or others in their field are more likely to turn to jobseeker sites when other frustrations start to creep in. The old saying suggests that paying peanuts will get you monkeys but equally concerning is the risk that failing to pay a few more peanuts to star performers will see them walk out the door.
Nurture talent: few things break an employee's spirit quite like seeing their company promote someone from outside the organisation while failing to provide them with opportunities to advance or improve. Training, education and the chance of promotion makes staff feel valued and eases the risk of them becoming disillusioned in their current roles and thus searching for future roles elsewhere.
Facilitate high-value work: loading team members with repetitive and time-consuming tasks are a sure-fire way to drain their enthusiasm. Such activities are a fact of business life but there are ways to ensure they are completed than simply pushing them onto better qualified staff. Outsourcing providers are experts at facilitating offshore staff and teams to handle routine work, thus allowing in-house employees to focus on higher-value and more meaningful work. Outsourcing is also a huge financial winner, with providers in the likes of the Philippines allowing businesses to save up to 70% on labor and operating costs.
The Great Resignation is real but it does not have to be a nightmare for your organization. The first step is to be aware of the phenomenon and the next is to take measures to ensure your own employees do not feel the need to join the exodus. Developing and implementing a targeted retention strategy is a wise idea at the best of times but especially in the current environment. It is also worth considering tapping into the support of HR and recruitment outsourcing, which provides multiple services that allow in-house teams to focus on more strategic matters such as inspiring a more engaged and happy workforce.
With studies showing 69% of U.S. employers are having difficulty filling jobs, it is clear organizations are under increasing pressure to meet their HR and recruitment needs. Learn the difference between Human Resource Outsourcing (HRO) and Recruitment Process Outsourcing (RPO), which are both playing crucial roles in the modern business world.
Reference:
1 https://www.theatlantic.com/ideas/archive/2021/10/great-resignation-accelerating/620382/
2 https://www.nbcnews.com/business/economy/record-4-3-million-workers-walked-job-august-n1281377
3 https://www.abc.net.au/news/2021-10-30/great-resignation-australians-quitting-jobs-work-balance-covid/100566922
4 https://www.randstad.co.uk/attracting-retaining-talent-2021/
5 https://www.abc.net.au/news/2021-10-30/great-resignation-australians-quitting-jobs-work-balance-covid/100566922
6 https://www.businessinsider.com.au/why-everyone-is-quitting-great-resignation-psychologist-pandemic-rethink-life-2021-10
7 https://hbr.org/2021/09/who-is-driving-the-great-resignation
8 https://www.businessinsider.com.au/why-everyone-is-quitting-great-resignation-psychologist-pandemic-rethink-life-2021-10
9 https://drive.google.com/file/d/1PDT_bo32bbmd-mBXAqO9nPac1_-z91KG/view
10 https://www.mckinsey.com/business-functions/people-and-organizational-performance/our-insights/the-organization-blog/the-great-attrition-wanting-the-best-keeping-the-worst
11 https://beamery.com/resources/latest-content/beamery-talent-index-usa
12 https://hr.blr.com/whitepapers/Staffing-Training/Employee-Turnover/Strategies-for-Retaining-Employees-and-Minimizing-