The past year has seen a proliferation of articles and blogs about the eCommerce boom. The rising popularity of online shopping was already a hot topic and then along came a global pandemic that forced countless businesses to close their physical doors and increasingly look to the internet as a platform for selling their goods and services. Some organizations have remained all-digital, others have found the perfect mix of bricks and mortar and online and many budding entrepreneurs have rushed to start their own online ventures in a bid to benefit from what has been described as a boom that will last far longer than the pandemic itself.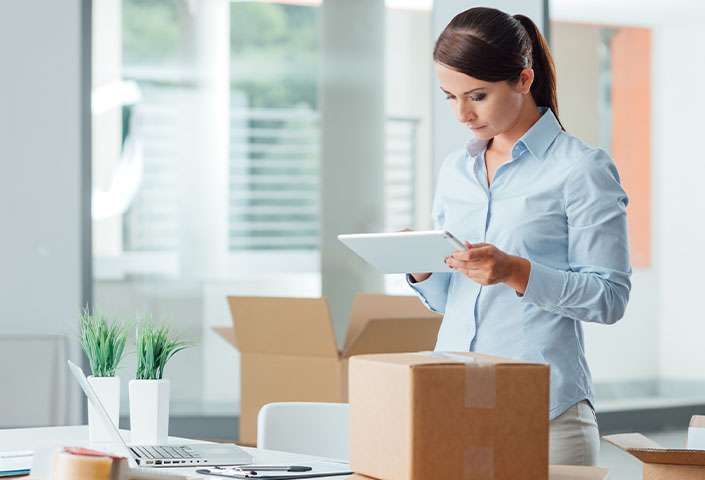 This is not a blog celebrating all that is great about the eCommerce boom though. Rather it will shine a light on the reality of establishing an online store, with studies having shown that eight out of 10 are abandoned within two years of starting up. Amid all the enthusiastic talk of low costs, huge revenues and endless opportunities, the fact is many eCommerce businesses fail at their first attempt. The secret to success comes with identifying exactly what is needed to build an online store and, more importantly, the best way to ensure you tick those boxes.
eCommerce essentials
User experience: commonly shortened to UX, user experience is all about a website's ease of use and readiness for users and if you don't appreciate just how important it is, consider this – the

User Experience Professionals Association

has been established to support people committed to the cause. In a highly competitive market where shoppers are able to leave a 'store' in the time it takes to click a mouse, it is essential the UX on your website is engaging, easy to use and converts online visitors into online customers. The list of what makes a quality UX design is extensive but includes a simple layout, correct and working links, easy navigation, simplified checkout process and ready access to customer support.
Omnichannel presence: one of the hottest buzzwords in online retail, omnichannel is about employing a multifaceted approach to sales to provide customers with a seamless shopping experience. The days when retailers had a clear distinction between their physical shopfronts and online stores are well and truly gone, with people increasingly wanting to get what they need when and where they want it without disruptions. Click-and-collect, loyalty reward programs and near-field communication technology are just a few of the individual elements that are combining to create incredible omnichannel experiences, while the greatest online 'stores' are nothing without strong social media presences promoting their wares.
Customer experience: as opposed to UX, which centers on a website's ease of use, customer experience (aka CX) is a customer's perception of their experience before, during and after visiting your online store. Being drawn to a Facebook ad, browsing an online store, building a shopping cart, processing their payment, seeking customer support – every little step on the customer journey impacts on one's overall shopping experience and combines to create a desire to do it all again – or a decision to never return. Online stores are about so much more than what is happening online.

How you communicate with customers

, the quality and effectiveness of your product and the way the marketing and design of your brand all contribute to how your customers feel about their experience.
SEO: if you have dreams of creating a successful online store and don't know what SEO stands for, it might be time to stop dreaming. SEO – aka Search Engine Optimization – is one of the highest priorities for eCommerce sites as it allows them to rank higher than their competitors on search engines. Of course you can pay to be placed in prime spots but the long-term costs to remain there are likely to be unsustainable. Studies have shown that 38% of retailer traffic comes from organic search and employing eCommerce optimization strategies to help you rank highly will help secure an ongoing, free source of potential customers.
Behind the scenes: a common pitfall for many budding online entrepreneurs is they put so much energy into perfecting their online presence that they fail to consider vital support structures. From data entry and updating lists to managing inventory, it is essential you have systems in place – and the people to support them - to ensure the quality of a website or app is never forgotten as the operation becomes increasingly complex and other pressures build.
eCommerce outsourcing benefits
Despite the challenges that lay ahead when launching an online store, it is remarkable how many people try to handle everything on their own. From developing SEO strategies to managing customer support, countless well-meaning entrepreneurs have been burned by trying to oversee infinite aspects of their business without support. While it may seem feasible to be a jack-of-all-trades in the early stages of a venture, there comes a point when one's energy is best spent focusing on their areas of expertise and leaving specialized tasks to those who are highly qualified in their own right.
This is where eCommerce outsourcing comes to the fore. Rather than employing someone in-house – and bearing the sizeable cost of doing so – hiring an external service provider to tackle specific functions is a cost-effective and highly productive way to give your venture the best chance of success. There is only so much time in a day and that is why eCommerce entrepreneurs should spend their time on certain tasks and delegate non-essential activities and those that require an expert touch to others. Here are some of the key benefits:
Better quality, more efficient: if you need any evidence that eCommerce outsourcing works, consider the study that showed 65% of companies that have outsourced in the past are planning to increase their commitment to doing so. A significant reason for such enthusiasm is they have quickly learned that assigning specific tasks to people boasting specialized skills and experience ensures a better standard of quality, be it developing a website or managing customer enquiries. Better still, outsourced eCommerce solutions providers routinely deliver higher rates of efficiency as they have tried and tested processes and systems for tackling tasks with maximum energy and minimum fuss.
Cost-effective: there is no denying financial benefits play a huge role in motivating companies to outsource and with

eCommerce start-ups

particularly mindful of keeping costs under control, the practice is a golden opportunity to help reduce budget pressures. Utilizing the services of eCommerce experts in countries such as the Philippines can result in savings of up to 70% on labor costs, with additional bonuses such as not needing to invest in expensive infrastructure related to setting up staff in-house.
Scalability: no entrepreneur starts an eCommerce venture without visions of future growth and when that growth eventuates, outsourcing will prove a blessing. The ability to scale quickly to meet demand is one of the key benefits of outsourcing as it negates the need for large-scale investment in areas such as infrastructure, software or office space. Professional eCommerce outsourcing management will also facilitate the recruitment process, which can prove troublesome in times of extensive growth. The other end of the spectrum should also not be forgotten, with outsourcing allowing eCommerce businesses to easily reduce staffing volumes if and when demand requires it.
Talent: given the tech-fueled nature of the eCommerce industry, there is huge pressure on online ventures to recruit specialized staff and that is all the more so when local talent pools start drying up. The competition for qualified staff can be intense but outsourcing literally opens a whole other world of potential recruits ready and waiting to show what they can deliver for their in-country colleagues. According to estimates, the Philippines alone employs more than 1.2 million people in the outsourcing industry, which accounts for about 10% of the country's economy. That has not happened by accident, with the nation investing heavily in developing a committed and highly qualified field of potential recruits.
Automation: given the growing influence of artificial intelligence and automation on the modern world, outsourcing is no longer just about tapping into human talent. Through strategic partnerships and their own platforms, outsourcing companies are able to provide technology and software to tackle certain tasks, particularly those that are repetitive, and in turn free up your time for more high-value activities. Virtual assistants, chatbots and even automated hiring tools are all playing a role in streamlining business processes.
Choosing the right outsourcing provider
Outsourcing can clearly help fledgling eCommerce businesses increase their profitability but what should you consider before teaming with a provider? While this checklist is a great tool to help you match your business needs with a potential partner, here is a quick snapshot of factors to weigh up.
Experience: few things matter more than your organization's brand reputation and that's why you need a partner that will represent your business with stellar customer service. The growth of the outsourcing industry has seen a myriad of new players enter the market and it is essential that you do your research to ensure the outsourcing provider you choose has the experience and expertise needed to deliver.
Resources: with technology at the heart of eCommerce ventures, it goes without saying that the platforms, software and tools used by an outsourcing provider can make a huge difference in ensuring a great customer experience. The likes of AI and automation can help maintain uninterrupted service, handle large call volumes and reach huge customer bases, while it is also essential that outsourcing partners are supported by high levels of tech infrastructure and have access to large fields of potential recruits.
Security: any relationship with an outsourcing provider is a partnership and nothing reinforces that more than the access they receive to a business's inner workings. From protecting your data from outsiders to maintaining the highest levels of security among their own workforce, it is vital service providers are able to show they are worthy of being trusted by your business. Ask them to prove how their technology will secure your data. Question them about their ability to ensure continuity of service in the case of a malfunction or power outage. Quality operators will welcome the challenge.
Recruitment: employing the right people to take your online store to the next level is critical and the best eCommerce outsourcing providers will be able to demonstrate the processes they employ to ensure they can identify candidates with the skills sets you need to thrive. Recruitment is about much more than just picking the person with the best resume. It's also about finding those recruits who will bring a quality work ethic and positive energy to your organization.
Location: with numerous nations promoting themselves as outsourcing hubs, the location of your outsourcing provider can be as important as the partner themselves and that is why you should dedicate time to choosing a country with the right combination of qualities. One example is the Philippines, which has established itself as an outsourcing hotspot on the back of a wide array of factors that resonate with eCommerce businesses wanting to reduce costs or accelerate growth.

English is one of the country's two official languages
The country boasts a 97.5% literacy rate and almost 700,000 people graduate from university each year
The Philippines has exceptionally low living costs (about 70% lower than Australia and the US), allowing in-country partners to drastically reduce operating costs
With a deep and rich talent pool, the country is able to fill positions across all areas of business from junior roles to executive level. MicroSourcing alone has more than 8,500 eCommerce professionals in its candidate database
The Filipino Government has invested heavily in the outsourcing industry including technological infrastructure that compares favourably with the US, particularly in its cities
The Philippines is eight hours ahead of Greenwich Mean Time, allowing its outsourcing providers to play a vital role in enabling 24/7 capabilities for eCommerce partners.
Is it time to support your eCommerce vision through outsourcing?
The eCommerce industry is highly competitive, all the more so for emerging players, but with the right tools, there is huge potential to make your mark. As you've just learned, one of those tools is outsourcing and it has repeatedly proven itself as a way to bolster profits, reduce costs and increase productivity in a world where every resource counts. Find out how one retailer managed to build a successful online store to manage unexpected demand.