Skip straight to the statistics summary.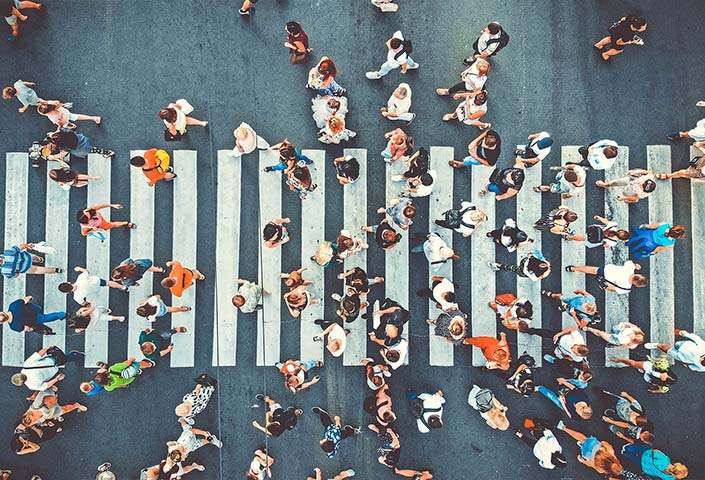 Whether you are well-versed in establishing a startup organization or are jumping into the world of startups for the first time, startups are notorious for failing. This is often as a result of a lack of planning, funding or a pair of 'rose-tinted' glasses that the excitement and anticipation startup ideas bring.
So, what can startup organizations do to minimize their chances of falling into the 90% of startups that fail category? Outsource.
In this blog, we address the statistics surrounding startup success rates, how outsourcing can increase those odds and the tasks your organization can start outsourcing today.
Startup statistics
While every organization is different, the risks of embarking on a new business venture are universal. While your startup may not necessarily fall into the unsuccessful category, it's important to understand what you are up against and why efficient contingency planning and being flexible when it comes to change are key to heading in that direction.
Here are the must-know statistics around startups, from success rates through to the future of startups:
These statistics showcase the stark truth surrounding the start of a new venture. But, those who push through these boundaries are the founders and business leaders who understand that you can never plan too much and are always on the lookout to make their new venture more profitable and sustainable.
So, how can outsourcing help to minimize this chance of failure?
Outsourcing for startup organizations
According to a FreshBooks Survey, 66% of new businesses will outsource services to other businesses and in another study, 90% of businesses attribute their growth success to outsourcing. Why?
Well, cost savings is a massive benefit, if not THE benefit. The most expensive startup expense is labor, which averages around U.S. $300,500 for five employees annually. Nevermind payroll costs, 46% of startups fail because they run out of money and with outsourcing allowing organizations to save up to 70% on employment costs (depending on your outsourcing provider), it's no wonder 27% of companies today outsource. The below table illustrates the reasons new organizations cited their startups failure.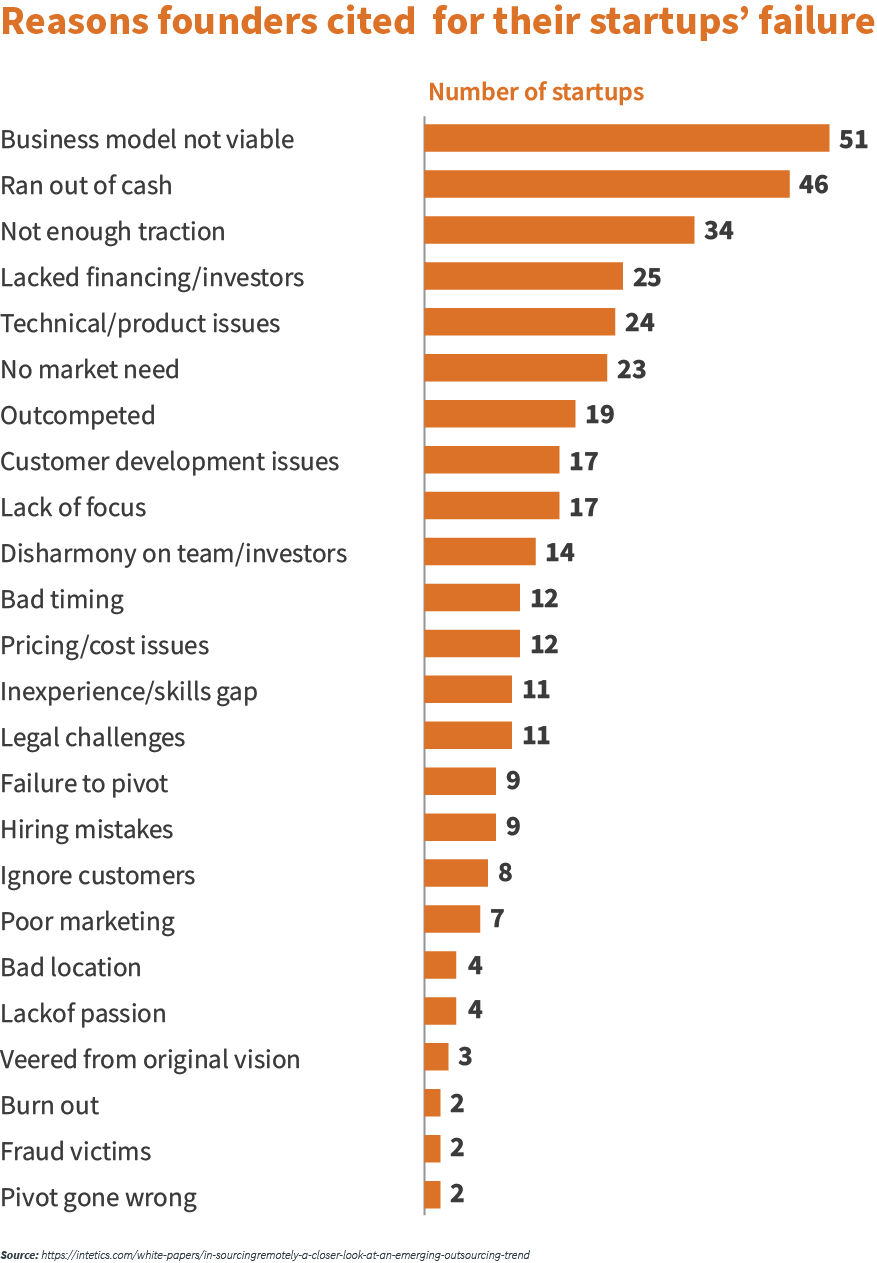 It also takes around six months to hire someone new for a startup organization. Outsourcing providers can hire a new employee in six to eight weeks depending on the level of experience, skills and qualifications required.
Not to mention the increased time efficiencies outsourcing presents. Around 40% of startup founders or business leaders' time is spent on tasks that are not income-generating such as time-consuming and transactional, repetitive tasks. Imagine having a dedicated team who can solely focus on these tasks while you focus on business growth strategies and nurturing sustainable relationships to facilitate this growth?
18% of startup organizations note that inexperience or a lack of skills or knowledge is a huge reason for slow growth or startup failure more generally. Outsourcing opens up your recruitment to view hiring on a global scale. You now have access to a global talent pool of candidates.
Startups fail to expand or even survive in a highly competitive business environment because of lack of funding, expertise and other resource constraints. Outsourcing can help do more with the limited resources and focus on improving business efficiency by outsourcing non-core activities.
What tasks can your startup organization outsource today?
Your startup organization can, theoretically, outsource any task or job role function. Think of it this way, if you are looking for, say, a payroll processor in the U.S., chances are, there are going to be qualified people who process payroll in other parts of the world too. It just depends what positions you believe, after taking the time to reassess your startup requirements, are better suited onshore vs offshore.
Common tasks that are outsourced for startup organizations include:
Key outsourcing tips
There are a few key things to remember when outsourcing for startups, from ensuring your business processes are outlined, to understanding which outsourcing provider is a match to your startup needs. Check out our 'Things to remember when outsourcing' tip sheet.