2020 was always destined to be a big year in the evolution of eCommerce. Between ever-improving technology and increasing adoption by businesses and customers alike, the practice of buying and selling goods and services using the internet was set to continue in a trend towards becoming the norm rather than the exception for many consumers. While the likes of Amazon and eBay had led the way in establishing the sector as a force to be reckoned with, companies of all shapes and sizes were increasingly aware they had to get onboard the eCommerce express or risk being left behind.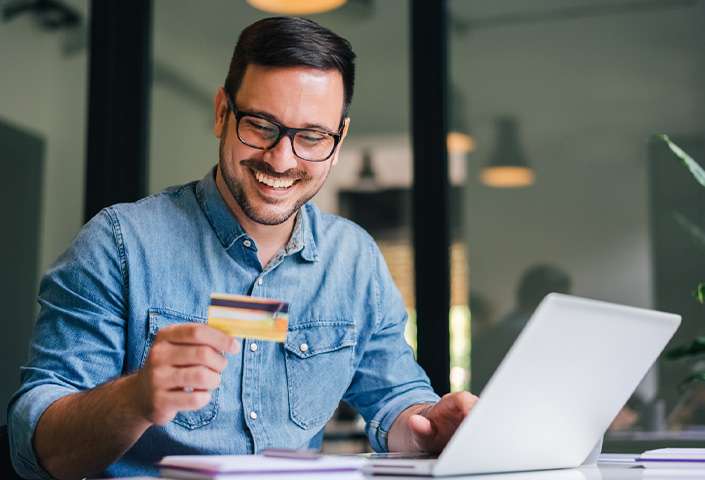 Then came March 11 2020, a date that will come to be recognized as the moment the eCommerce landscape changed forever. For it was on that date that the World Health Organization (WHO) declared COVID-19 a pandemic and shoppers who did not normally buy online and retailers that had not previously had a strong online presence found themselves facing a very different world. Social distancing, self-isolation and restricted access to bricks and mortar stores meant online not only became the preferred way to shop but, in many cases, the only way to shop.
The numbers tell the story. The week after the WHO's pandemic declaration, online purchases increased 28% compared to the previous year before climbing to a peak of 135% in the week after Easter. In Australia, an average of 1.6 million Australian households had bought at least one item online each week in 2019 but this skyrocketed to 2.5 million households per week in April 2020.
With a legacy stretching back to the early 1800s, the Australia Post service was one organization that had embraced eCommerce to stay relevant in a modern world and its number crunchers were keeping a close eye on post-COVID trends. They reported that 200,000 shoppers purchased something online for the first time in April 2020, with more than a third making multiple purchases. Reinforcing the rapid rate of change, the organization's prediction that online shopping would account for 16-18% of total retail spend by 2025 was thrown out the window. Instead, they were now predicting online spend would already hold a 15% share of the total retail market by the end of 2020.
eCommerce is clearly here to stay and while the upside of the sector is immense, so too are the potential headaches for organizations wanting to keep pace or simply get a foot in the door. To assist companies on that journey, we've compiled a list of challenges businesses of all sizes need to be conscious of when navigating the landscape and how eCommerce outsourcing can play a vital role in easing such burdens.
eCommerce challenges
Competitive pricing
Building an online business requires a stringent focus on lean management. With their ability to compare product prices at the click of the button, online customers are renowned for being price-conscious and every effort must be made to establish competitive price offers. It has been estimated that online shoppers visit three websites before making a purchase, while price comparison websites further the need for online stores to compete not only on service but price. With that in mind, running a lean operation is essential as every dollar counts in the battle to offer a competitive price.
Reducing overheads
Accountants will tell you an 'overhead' is an ongoing business expense not related to labor, materials or expenses billed directly to customers (think shipping costs). We prefer to put it in simpler terms – an overhead is any cost not associated with the creation of your product or services. The rent you pay for your premises, the office equipment your staff use, the bills you pay for electricity or the like – they are all overheads that cut into your bottom line.
And this is where eCommerce thrives. Where overheads for traditional bricks and mortar businesses can be quite high, the very nature of eCommerce operations means they are renowned for being low-overhead businesses. Hosting a website is certainly a lot cheaper than operating a physical shopfront and every effort should be made to reduce overhead costs where possible. The challenge comes when you are simultaneously trying to scale your online operations. Growing a business requires a complementary growth in spending and eCommerce operators need to find ways to ensure such spending is kept to a minimum.
Managing labor
One thing eCommerce has in common with traditional businesses is the start-up phase is labor intensive. When establishing a brand or preparing to offer a service to market, there is no hiding from the countless hours that need to be spent developing platforms, processes and products to achieve the long-term success one desires. Then, even when the initial hard work is done, ongoing maintenance is labor intensive. The cost of employing and training staff is among the greatest expenses to bear for any organization, particularly in lean eCommerce operations that thrive on low overheads.
Competition
While the ability to deliver competitive pricing, products and service is a must for any business, the cutthroat world of eCommerce places even more pressure on owners and managers. With so many organizations focused on the sector, the eCommerce space has become increasingly saturated and finding a way to stand out from competitors is a challenge all of its own. Ensuring your website looks super-professional and your platform's SEO are just two factors that are crucial to attracting new customers to a business, let alone implementing background processes to deliver quality results. In the fast-paced online world, speed to market is also imperative and every effort must be made to ensure you are not only keeping pace with change but staying ahead of it.
24/7 support
Unlike a shopfront that closes its doors overnight, the online world never sleeps. Mobile devices have changed the way we live, with trade analysts estimating 90% of people keep their mobile phones within reach at all times. The modern consumer does not just have the ability to engage with eCommerce companies whenever and wherever they want – they expect it. Hence, eCommerce businesses need to ensure they are able to meet 24/7 expectations, along with having their own IT support in place to address any concerns or issues that may arise.
Adaptability
If there is one thing the COVID-19 pandemic has proven, it is the need for eCommerce businesses to respond quickly when opportunities arise. When demand for online services soared in the early weeks of the pandemic, it was the most nimble and ready-to-scale operators that benefited most. No one can predict the future but the capacity to tap into an easily scalable resourcing solution when needed is vital if one wants to support unexpected growth.
Outsourcing solutions
Outsourcing eCommerce management can mean different things to different people but an undeniable fact is it is one of the most effective ways for eCommerce businesses to cut costs, become more efficient and ultimately stay competitive. The practice of hiring someone outside a company to support operations has become a key asset across various industries and sectors, with eCommerce ventures increasingly turning to outsourcing to reduce costs, lighten workloads and ultimately grow their businesses.
Increased quality and efficiency
While some people struggle to comprehend how outsourced employees can be as committed to a vision as an in-house worker, many eCommerce entrepreneurs know better. The ability to outsource specific tasks to specialized experts boasting experience and skills sets that only qualified individuals possess has proven a winner for countless online ventures. From developing a website to setting up inventory management software, outsourced staff are available to tackle a range of issues through highly skilled expertise and with minimum fuss. Many outsourcing specialists also ensure an offshore team is all about the company it works for, with clients able to choose their staff and not share them with other operators.
Reduced costs
Undoubtedly one of the biggest motivators for outsourcing is the cost benefit. Allocating eCommerce tasks to companies and people in countries such as the Philippines can provide companies in the U.S. or Australia savings of up to 70% on labor costs, not to mention avoiding the additional infrastructure investment required to set up new offices or departments.
Scalability
The COVID-19 pandemic highlighted the need for eCommerce businesses to be able to grow quickly. With consumers increasingly likely to turn to technology-based firms in coming years, it is essential online ventures are ready to meet demand on their terms. The challenge with growing a business locally is it requires a huge amount of upfront investment, be it infrastructure, software, office space, recruitment, IT support or data storage. Such sizeable costs mean scaling is inevitably a slow, incremental and iterative process with no margin for error.
Now consider outsourcing where someone else worries about all those operational considerations and there is no large upfront investment. Growth can be increasingly driven by demand and, importantly, the eCommerce business is better placed to downsize when circumstances change. No expensive offices sitting idle. No hefty payouts for staff no longer needed. Just the potential to scale up and down easily and cost-effectively.
A global talent pool
Companies that restrict themselves to hiring in-house only also restrict themselves to a limited pool of talent. With eCommerce businesses often requiring the services of people boasting niche and specialized skills, it is frustrating when a local job market does not allow them access to enough quality candidates. With outsourcing, that talent pool is opened up to candidates from around the world with respected backgrounds in areas such as web development, digital marketing and graphic design - to name just a few.
A country such as the Philippines has developed a hard-won reputation for offering outsourcing solutions that not only make smart financial sense but provide access to committed and highly qualified employees. The ability to recruit for short-term projects is also a bonus in the ever-evolving eCommerce space, with outsourcing allowing companies to enjoy a more flexible hiring process.
The roles
With many local eCommerce staff already set up to communicate and collaborate remotely and most of the actual work performed using cloud-based software, the eCommerce industry is particularly well suited for outsourcing. Some of the sector's more frequently outsourced roles include:
Web Developer (both frontend and backend)
Chat Support
Account Manager
Accounts Payable and Accounts Receivable Specialists
Summary
Outsourcing is clearly a positive step for many eCommerce operations, with the practice allowing them to be as nimble and cost-effective as possible in an environment where such attributes are crucial. That was certainly the case for Total Tools, a large independent professional tools retailer, who experienced triple-figure growth and significantly reduced total operation costs when it chose to outsource it's eCommerce functions.