The FinTech industry has been thriving thanks to its ability to leverage digital transformation to offer regular financial services at a lower cost. However, for many FinTech organisations, their budgets are usually far from small and the cost to drive FinTech success and business growth adds up. This is why FinTech leaders are always on the lookout for ways to cut costs - enter outsourcing in FinTech.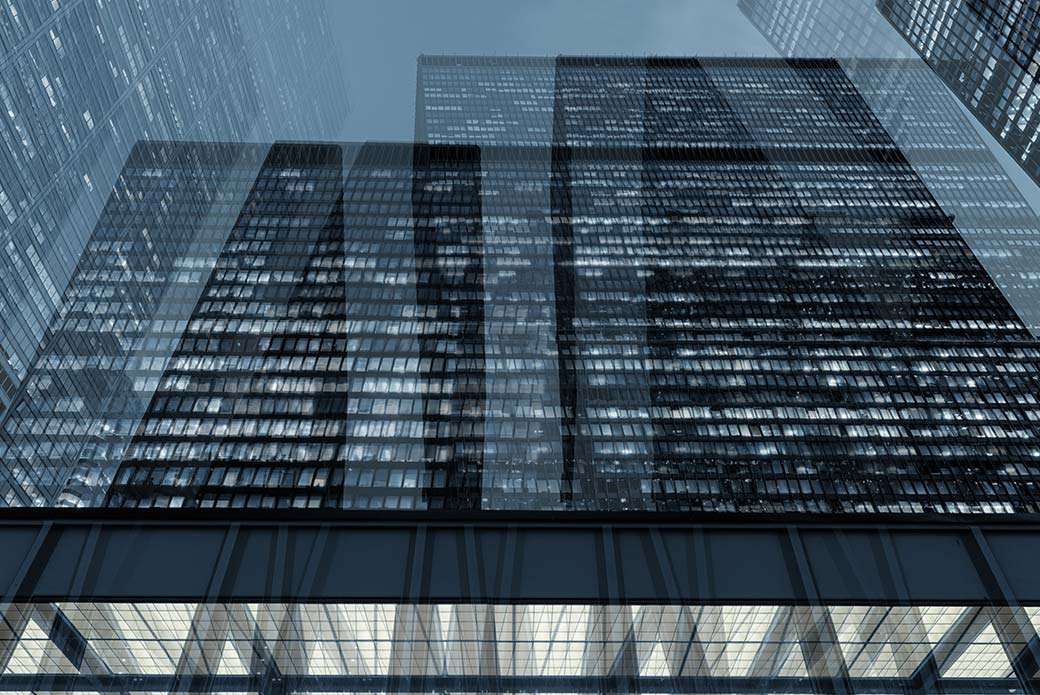 According to a report by PWC, as many as 20% of FinTech organizations engage in outsourcing and a further 65% of them anticipate incorporating outsourcing solutions into their business planning for the future.
In this blog, we discuss the benefits of outsourcing, how it can be applied to the FinTech industry and what FinTech tasks and functions are best suited to send to offshore teams.
What is outsourcing in the FinTech industry?
Outsourcing involves sending certain tasks, roles or functions to a third-party organization to complete. This involves hiring a team of people to perform these tasks on behalf of your company in a business that could be located down the road, in another state or in another country.
Offshoring refers to the latter. Offshoring is a type of outsourcing where you create an extension of your business or team in another country. There are a few different business models when it comes to offshoring including traditional, staff leasing, captive setup assistance, staff augmentation, project-based and build-operate-transfer (BOT).
In Australia, there are currently over 850 active FinTech organizations and in the United States, there are, as of November 2021, 10,755 FinTech startups. Keeping up with the competition is getting harder and harder. A key issue facing many FinTech organizations is trying to source quality talent with the skills necessary to support business growth and maintain a competitive advantage… all at an affordable price.
Outsourcing is a way of opening up a global talent pool of FinTech professionals with no limitations on location. Instead, you can take your time understanding whether hiring a Technical Support Engineer in the Philippines, for example, is better financially and culturally, than hiring one locally.
What FinTech tasks or functions can be outsourced?
There is a multitude of FinTech functions and tasks you can outsource and every organization has different requirements. The great thing about offshoring, as long as you choose the right provider, is that you can tailor the set up to suit your business needs.
In saying this, the most commonly outsourced FinTech functions and roles include:
An offshore provider that is suitable for one organization may not necessarily be a great fit for another. In order for your outsourcing journey to be a success, it's crucial that your business fully understands how potential outsourcing providers operate and whether they understand and can meet the needs of your business.
What are the benefits of outsourcing in FinTech?
Business Process Outsourcing companies (BPOs) generally operate within developing economies. This provides several benefits to organizations looking to outsource FinTech processes. These include:
Cost savings
Outsourcing can save your organization money by having day-to-day tasks completed in a lower-cost economy, such as the Philippines, where employment costs are up to 70% less. Hiring new staff is an expensive process. Many overhead costs come alongside hiring a new offshore team. The right outsourcing provider can take care of these costs such as recruitment, human resources, new office equipment, superannuation, payroll tax, workers compensation, IT and overall management supervision. Apart from the engagement costs, you would only be sacrificing your time to train your new employees, which is a long-term investment for your business.
Increase business efficiencies
Outsourcing allows you to allocate FinTech tasks to an offshore employee instead of your onshore team. That way, your local team can focus on what they do best and what motivates them, while your offshore team appreciates the opportunity to support your business. This combination improves productivity across the board.
In the long run, outsourcing also helps increase efficiency and job satisfaction for employees. Outsourcing can also enhance customer satisfaction by improving the quality of your customer interactions, increasing your availability to customers and providing your customers access to expert services at their convenience. Businesses can set up a 24/7 customer support line to allow their onshore team to focus their energy on nurturing relationships while your outsourced team expertly handles customer service queries.
Business growth and scalability
One of the many reasons FinTech organizations struggle to grow is a lack of funds to invest in additional resources to support growth objectives. When faced with a sudden increase in demand or an influx of client requests across different business functions, often businesses don't have the time to recruit new employees to leverage potential growth opportunities.
Efficient outsourcing providers can have your outsourced team set up in as little as six to eight weeks. By hiring an offshore team, you will free up funds that can be used to reinvest back into the growth of your business. With the additional support of an offshore team, you can increase the capacity of your organization to take on more work.
Why FinTech organizations should outsource to the Phillipines?
The Philippines ranks as one of the world's top 10 offshore destinations. Why? What makes the Philippines such a great location? The short answer - it's the people.
Filipinos are English-proficient: the Philippines ranked 592 out of 700 in Education First's

2021 English Proficiency Index (EPI)

. For context, the highest rating country is the Netherlands, garnering a score of 663. English is also one of the official languages of the Philippines and is used as a way of verbal and written instruction across the country's educational systems and institutions.
Western and Filipino cultural similarities: as a former colony of the United States, the Philippines is in many ways culturally similar to a lot of Western countries.The

Philippines scores five stars

in terms of cultural compatibility with the United States, according to Gartner's research. And the Hofstede model, a well-respected cultural analysis tool,

shows the Philippines also shares many of the same values when it comes to doing business

.
The Filipino work ethic is unmatched: "Malasakit" is a Filipino word that has no direct translation into English, but broadly means to care for something or someone like it's one's own. It's a concept that exists broadly across Filipino culture and also specifically within the workplace. Your organization will be rewarded with the loyalty that you're looking for in a workforce and are unlikely to find in more individualistic cultures.
A large and highly skilled talent pool: the Philippines has excellent universities and a very young population. This means that hundreds of thousands of highly motivated students graduate yearly with college degrees on par with international education standards. The legal, financial and government systems of the Philippines are based on those of the United States.
Low-cost economy: the cost of living in the Philippines is also much lower than in most Western countries. However, a lower cost of living doesn't mean a lower standard of living. Simply because Filipino talent is a low-cost alternative for businesses, does not mean quality is jeopardized.
Time difference is a bonus: employing an offshore team in another time zone is a fast track to gaining a competitive advantage. Making the most of what is essentially another workday allows organizations to offer around-the-clock service and deliver projects faster, which is good news for both your onshore staff and clients.
The government supports offshoring ventures: as one of the economic pillars and main revenue generators of the country, the Philippine government recognizes the potential of the outsourcing industry by providing strong support and infrastructure for outsourcing companies and for businesses setting up an outsourced team.
What does the future look like for the FinTech industry?
The FinTech market is expected to keep growing at an astonishing compound annual growth rate (CAGR) of 26.2% from 2022 to 2030, reaching US $936.51 billion by 2030. This growth can be attributed to the rise in demand for digital financial services that provide a more secure customer experience.
It is no secret that digital transformation has been sweeping the banking and finance world. Automation, cloud-based products and online banking are at the forefront of almost all executives' minds as colleagues and competitors alike race to identify and implement the latest digital solutions and platforms to save their organizations time and money. So strong has the investment been that it has spawned a lucrative industry all of its own, with CB Insights reporting the planet was home to almost 80 'FinTech' companies worth more than $1 billion by early 2021.
The big question is - what happens next? Given the nature of technology, one certainty is more change. Just as time waits for no man, the digitalization wave cannot be stopped and many traditional banks have finally realized it is a case of getting onboard or risk being left behind. While FinTech and neobank entrepreneurs have a short but proud history of pushing the digital edge, some legacy players have been slower out of the blocks and are now rushing to meet the needs of tech-savvy consumers who consider online banking, not just one option but all they know and want.
With so much transformation happening across the financial landscape, it is easy to lose sight of the key digital banking trends likely to impact the sector in the coming year. Our blog highlights the '7 digitization trends transforming the bank industry' to keep an eye out for that will ensure your FinTech business stays ahead.