Outsourcing is where one company engages another company to provide services that were traditionally performed in-house. Deloitte's Global Outsourcing Survey 2020 finds that cost reduction is the primary objective of outsourcing for 70% of businesses, while 40% say they choose to outsource because it gives them more flexibility.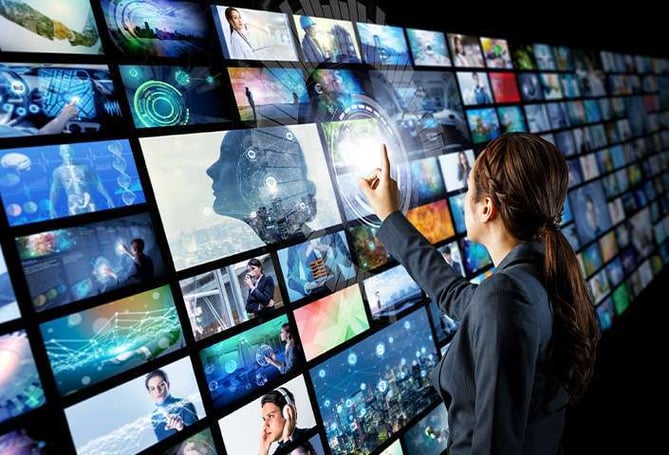 The reasons why companies outsource business functions to a third party aren't difficult to understand, but with so many different acronyms and terms to get your head around, it's not always easy to work out the exact type of outsourcing model that's right for your business. At least not without an outsourcing dictionary on hand to help you.
With our years of experience as a trusted outsourcing provider in a fast-growing industry, we've created a useful outsourcing glossary of common terminologies, as well as some pros and cons of the different types of outsourcing and operating models available to your business.
Key acronyms and definitions: The different types of outsourcing
BPO: 'BPO' terminology is used frequently, and it refers to Business Process Outsourcing (BPO). Under a BPO arrangement, a company will transfer front office and back office tasks to a third party, such as customer service, sales, and marketing, or accounting, payroll and other administrative duties.

The third party is entirely responsible for the outsourced business activities with many businesses often choosing to outsource more than one function to the same or different outsourcing providers.
KPO: When a company outsources more specialized and knowledge-based business functions compared to those which might be outsourced under a BPO arrangement, this is known as Knowledge Process Outsourcing (KPO). Unlike BPO, KPO requires more advanced technical or analytical skills and can include anything from market research, data analytics, legal and financial functions.

KPO focuses on increasing a company's value through skilled employees who have advanced training and experiences and can exercise judgment, while BPO is about maximizing volume and efficiency of tasks requiring basic expertise.
RPO: When a business outsources recruitment functions to a third party, this is known as Recruitment Process Outsourcing (RPO). The RPO service provider acts as an extension of a company's HR team, delivering the technology or expertise needed to meet a company's recruitment needs. The RPO provider assumes responsibility for all or some of a company's recruitment process including employer brand development, workforce planning, compliance, managing candidates and acquisition strategy.
ITO: Information Technology Outsourcing (ITO) refers to outsourcing company IT functions and processes. Through ITO, companies can choose to outsource one-off technology projects as well as ongoing IT services such as desktop support, infrastructure maintenance, software development and hosting.
Common outsourcing operating models
Traditional outsourcing: Traditional outsourcing is where an off site provider is responsible for the delivery of business function(s) outsourced under the arrangement. A series of KPIs are usually agreed between the company and third-party provider to track performance.
Staff leasing: Designed to give companies more control over their outsourced operations, staff leasing is where the company retains responsibility for the day-to-day hiring and management of staff. The outsourcing provider places staff on their own payroll and provides the facilities, technology, and other equipment and services required by staff to perform their duties.
Captive setup assistance: Some companies choose to engage a consulting service to set up their own entity in a specific location. Captive setup assistance enables companies to use and tightly manage their own facilities to provide one or several business functions with all the benefits of geographic outsourcing location.
Staff augmentation: Staff augmentation helps companies manage fluctuating workloads and additional projects because the outsourcing company provides its own staff to work in-house in the form of an external hire. Staff augmentation saves costs related to recruitment, admin, payroll, and other setup processes.
Project-based outsourcing: Instead of an ongoing outsourcing arrangement for specific business functions, project-based outsourcing is where a company outsources an entire project for delivery.
Build-Operate-Transfer (BOT): Fast growing companies sometimes use BOT to quickly expand business functions when they have limited expertise or time to do it efficiently themselves. In this case, the outsourcing company designs, builds and operates the business function before transferring operations to their client.
An overview of alternative location models
Offshoring: offshoring means outsourcing business functions to a provider in another country and it's probably one of the most common terms in the outsourcing glossary.
Onshoring: onshoring relates to outsourcing functions to a third party within the same country – often is used when a company seeks to benefit from specialized local skills and experiences they don't have in-house or to ensure they meet security and compliance requirements in heavily regulated sectors, such as finance, health and government.
Nearshoring: Nearshoring enables companies to save costs by transferring operations to a cheaper provider while the closer geographical location allows for benefits like ease of travel, fewer cultural differences, or to minimize the impact of working in different time zones.
Home-shoring: Home-shoring is becoming more common and refers to the outsourcing of functions to remote workers who work from home. Remote workers can be in the same country or overseas.
Multi-shoring: Multi-shoring is suited to large companies and is where business functions are performed in multiple locations. Multi-shoring can offer added benefits like allowing for business continuity in the face of unforeseen events or leveraging the localized knowledge or unique skills of staff in different global regions.
Top outsourcing locations
The outsourcing industry is expanding around the world and it's no surprise that each country has its own unique value proposition. Every location has its differences when it comes to qualities like the specialty and experience of staff, cost-effectiveness, language proficiency or cultural awareness. With so much choice, now is a great time to learn more about some of the world's most popular outsourcing locations and what makes them different.
With better knowledge of the different types of outsourcing and location models, this blog will explore the benefits of outsourcing in more detail.