Outsourcing can be a one-way ticket to a better business – but only if you get it right. Just as endless organizations have discovered the huge financial and productivity gains to be made by assigning ongoing tasks or one-off projects to specialist providers, there are those that have failed to realize its true benefits or been burned by the experience. There is no doubt outsourcing has the power to improve or even transform business processes and balance sheets but, like any decision, it requires an investment in time and research to ensure the best chance of success.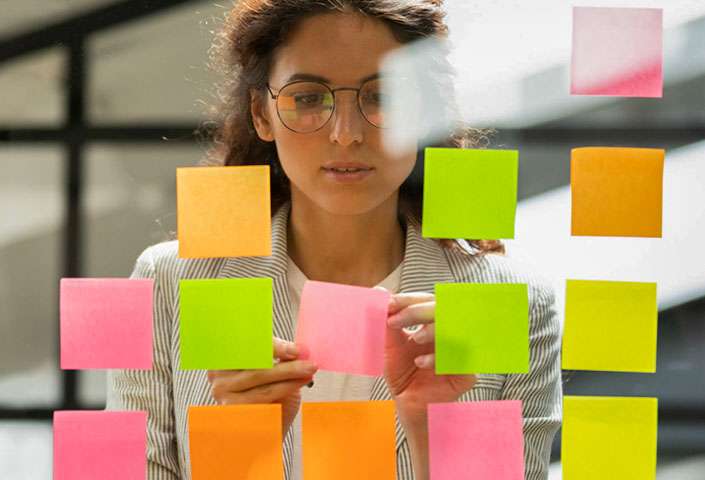 Whether you are diving into the outsourcing pool for the first time or keen to make changes to your current arrangements to avoid becoming a failure story, these are the key questions to consider when developing your outsourcing strategy.
To outsource or not?
It seems obvious but you would be surprised by how many executives and managers rush to outsource without truly weighing up if it is the best option for their individual situation. With so many stories of organizations reaping the rewards, it is little wonder some newcomers rush to embrace the practice but many outsourced teams fail due to a lack of proper due diligence. Rather than believing outsourcing is a silver bullet that can solve all business issues from day one – lower costs, better quality, more flexibility – it is better to initially focus on the one benefit that will have the most positive impact and pursue other benefits later. The only thing worse than not outsourcing is rolling out a poor outsourcing strategy and that is why you should take the time to consider your true motivations for doing so.
When should you outsource?
With countless tasks now able to be assigned to third parties, there has never been greater potential for organizations to pursue outsourcing. However, the flipside is there has never been a time when more organizations outsource work unnecessarily. A golden rule is that you should never outsource your core business functions. The thing that makes your organization special should always remain in your hands, with functions that are stressful, tedious, time-consuming or expensive to handle in-house better options for outsourcing. If you or your team do not have the resources, knowledge or skills to do a task well, it may be time to outsource. If you or your team face a task with dread instead of excitement, it may be time to outsource. If you or your team are awesome at a specific task, it may be time to outsource other work to free up more time to do what you do best.
What can be outsourced?
The simple answer is that you can outsource nearly any type of role, as long as it does not require localized knowledge or a physical presence onshore. If you have systems and processes in place and the role can be done remotely/virtually, it can be outsourced offshore and you can get highly skilled workers at a fraction of the price you would have to pay their onshore counterparts. In more specific terms, here is a variety of the most in-demand business tasks that are ideally suited to outsourcing.
What tasks are not suited to outsourcing?
While the array of tasks that can be outsourced continues to soar, businesses need to be mindful of rushing to hand certain responsibilities to external parties.
Core competencies: as previously mentioned, successful businesses not only know what they do best but pride themselves on doing it. Keeping one's core competencies in-house is a must and while it is acceptable to seek external support when needed, do not risk devaluing the very thing that defines your business.
Company culture: handing the enhancement of company culture to a third party is a short-cut that should not be taken. The people within an organization know it best and are the ones who should be responsible for exploring and working to improve that intangible force that can go a long way to ensuring not only a happy workplace but a successful one.
Termination: letting a staff member go is never an easy or enjoyable task but that does not mean it should be tasked to an outsider. While it is acceptable to seek advice or guidance from external operators, avoiding the difficult conversations yourself runs the risk of causing a loss of respect from both the terminated and the colleagues that remain, which in turn can erode the all-important company culture mentioned above.
How important are in-house champions?
In a word – crucial. While outsourcing is undoubtedly smart business, the concept can be difficult for some staff members to initially negotiate. For that reason, it is hugely beneficial to identify key players within your organization – from executives and managers to rank-and-file staffers – who can be advocates or voices of support. Many outsourcing ventures have stumbled, if not failed, because in-house teams have not embraced the concept and getting the right people on-board at the right time is an important step to getting outsourcing right.
It should now be clear that task outsourcing is not a one-size-fits-all option. Developing and deploying a successful outsourcing strategy takes time, commitment and effort, with organizations needing to be mindful of what makes them unique, the tasks best suited to third-party support and the steps they should follow to make their outsourcing journey a successful one. It should not be undertaken lightly but when done well can deliver huge rewards.
If you are considering outsourcing, this eBook provides further information about how to ensure success including the four different offshore models, how much your business can save and why you should consider the Philippines as your offshore destination.