To build a thriving business, you need to find the best balance between efficiency, productivity, quality, costs and profit. And given that labor is the second-biggest cost for most Western businesses, it's no surprise that it's one of the first costs they consider cutting.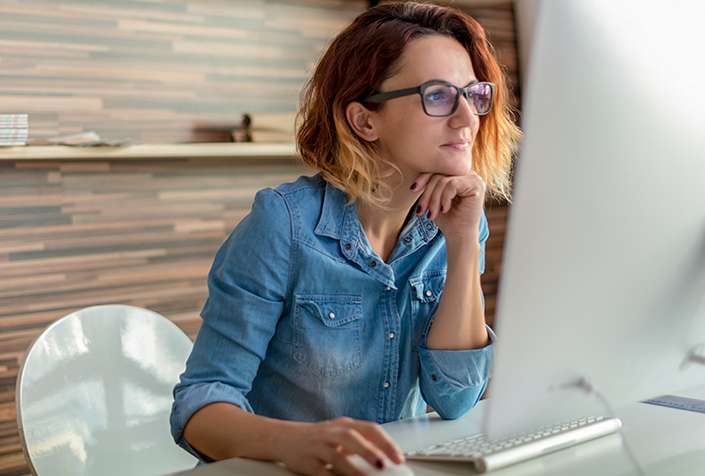 Enter offshoring. Over the past decade, countries like the Philippines have become popular offshoring destinations for American, Australian, Canadian and European businesses. Thanks to significantly lower living costs, labor costs are up to 70% lower than at home.
Plus when you build a high quality offshore team, you don't just reduce costs, you also improve efficiency and quality, further adding to your long-term bottom line.
So what's the best way to offshore? Every business asks this question at the outset and, invariably, they find themselves considering the DIY model. "We'll just set up a company in the Philippines and employ some people. How hard can it be?"
The answer? Very hard. That's not to say impossible, but you should definitely consider the pros and cons, and all the other offshoring models, before jumping in.
DIY offshoring - what is it really?
DIY offshoring is when you incorporate a company in another country and set it up to run as an offshore division of your existing business. In a nutshell, you have 100% control. You set up the facilities, staff, security, infrastructure – everything.
On paper, this model can look like it delivers big on costing very little. But with 100% control comes 100% responsibility. The DIY model takes a lot longer to set up than the alternatives, it's a lot more hands-on, and has many more hidden costs.
Unless you have solid experience working in and with the country you're considering setting up in (including a good understanding of the labor laws), this model might not be right for your business. On the other hand, if you're a larger business with lots of resources (think time and money) to invest in setting up an offshore team, this model could work for you.
But before you say yay or nay, there are three other models to choose from: project based outsourcing, BPO (traditional outsourcing) and managed operations models.
Let's look at these in more detail.
Business process outsourcing (BPO)
BPO is what comes to mind for most people when they think of offshoring, as many use the terms interchangeably. BPO means you pay an overseas company to handle everything to do with your offshore team, including their work practices, service quality, deliverables, productivity and so on.
It's generally more expensive than other models and quality takes a nosedive. One of the reasons for this is that the offshore team isn't integrated into your company's culture and brand.
If quality isn't your priority and you need an offshore team stat, this model could suit your business.
Managed operations
This model involves having a partner in the offshore location to set up an overseas division of your company. Think of it as the happy medium between the DIY and the BPO models. Your offshoring partner handles the facilities, IT, infrastructure, recruitment and HR, while you handle quality and productivity.
Essentially, managed operations allow you to focus on your core business while ensuring you still retain the control to help your offshore team become integrated into your company culture and your business as a whole. It gives you and your onshore team the opportunity to focus on your core priorities, while your offshoring partner takes care of the operational and admin side of things.
Managed operations is the most versatile model, as it suits small businesses who want to scale, and it also suits larger organizations that need to improve efficiency and quality. Because it's easy to scale up and down, it's also an ideal model to test the offshoring waters.
Project based outsourcing
In this model you pay an offshore freelancer to complete a project for your business. It's worth noting that they are a gun for hire – they are not dedicated solely to your business.
There are also some additional considerations to keep front of mind - the main one being reliability. If your freelancer is in an area with questionable weather conditions or poor infrastructure, do they have a backup generator for potential power outages? Can you be assured that they have the resources to handle the project - is their computer fast and secure enough? Also, how fast and reliable is their internet connection.
If these questions are left unchecked, there' is the chance that a project's deadline can be blown out of the water and quality can go downhill. Those desired costs savings can also get eaten away by an ever-moving deadline or the need to backtrack to get a more reliable resource onboard.
All things considered, this model is good for one-off projects where you need a niche skill-set, and is best suited to start-ups and small businesses with a limited budget. While this model can be cheap, as well as easy to find people, you do find you get what you pay for.
Keys to success
There are some best practices that will help you get the most out of your chosen offshoring model. These include:
Investing time in your offshore team from the get-go – and throughout your engagement
Treating your offshore team as part of your business, just like your onshore team
Dedicating on onshore 'champion' to manage your offshore team and facilitate communication
Visiting your offshore team regularly
Creating clear processes and systems so your offshore team can do their job to the best of their ability
When it comes down to it, every offshoring model has its own pros and cons, but committing to the right one for your business could be the best decision you've ever made.
The four different outsourcing models.
For a more indepth explanation of these four models, check out this page.