Supporting your remote staff is key to their productivity. It's your responsibility as an employer to ensure your employees have all the necessary resources they need in a remote setting to maximise productivity and ensure business continuity.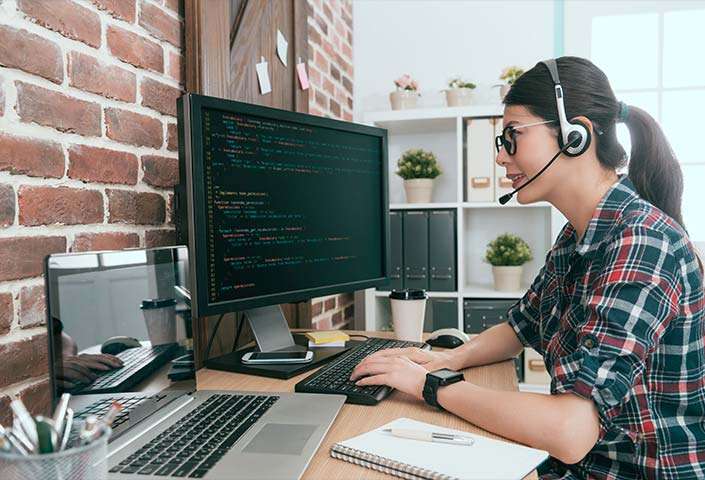 Here are five ways you can ensure your remote staff remain productive:
Allocate a work space

Encourage your team to allocate a specific space in their home dedicated for working - whether it be a spare bedroom, at the kitchen countertop or creating a home office. Having a designated workplace to specifically get work done from, will ensure productivity and efficiency in your team - especially if their home environment tends to be distracting.

Limit distractions

Encourage your team to set up their work space in a place that limits as many noise distractions as possible. This will help improve their focus resulting in productivity gains. Recommend a room with a door if other individuals will be at home at the same time as them.

Encourage organisation

Crossing off jobs on a to-do list or a work in progress (WIP) document when completed is a simple yet effective way to both motivate and organise staff. Encourage your staff to do this to ensure deliverables and deadlines don't get missed. Organisation is another key component to productivity so now might be the time to implement a project management tool. This will help your staff stay accountable for their delegated tasks and will keep you up-to-date on their capacity each week.

Update your technology

Your staff need to have all the necessary tools to be able to do their job efficiently and effectively. Without the right tech they are going to struggle. Utilise the cloud to ensure your employees can access everything in the same way they would if they were in the office. Now is also the time to leverage communication tools such as Skype or Zoom.

Facilitate effective communication

Thorough communication is a must when it comes to remote working. Ensure your staff are aware of how they will be managed in a remote setting. Conduct regular meetings to ensure everyone is on track to meet deliverables. Set the expectations on communication from the offset and have them stick to it.
Have you considered business planning apps?
Improving staff productivity can be as easy as downloading a few apps. Read the following blog to find out which apps can help increase business efficiency - while working from anywhere.