Want to drive efficiencies in your business? It can be as easy as downloading a few apps.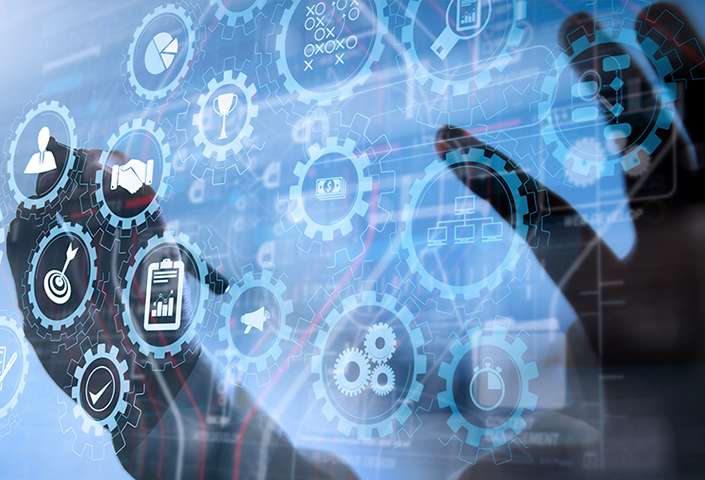 The following seven applications are the top business apps we believe will add the most value in terms of efficiency and productivity in your business.
Monday

Monday is a project management software that comes with an easy-to-use app. Monday can be used across all devices at any time including desktop computers, laptops, tablets and mobile devices. It's designed to make project management simple, transparent, flexible and collaborative. You can assign tasks to specific employees, track progression for each task and notify different people of the activity that relates to them.

Zoom

Zoom is a communication tool that allows you to schedule, manage and conduct meetings via video on your phone or tablet. It's a cloud-based software that allows for real time communication and is great for offshore teams - we use it to communicate with our staff regularly. You can also record meetings for educational and documentation purposes.

SurveyMonkey

Want to reveal how satisfied your customers/employees are with your business? Use SurveyMonkey to create a customised survey, or use one of their templates, to ask your staff or clients a series of questions. You can filter, analyze and compare answers as well as view results in an easy to read graph or diagram.

Mailchimp

Mailchimp is a cloud based email campaign management tool that allows you to create, edit and track email marketing campaigns from your mobile device, desktop or tablet. It allows you to create customized email campaigns at affordable prices and works perfectly with remote team members.

Canva

If your budget doesn't allow for graphic designers, this app is for you. Canva has hundreds of templates that are completely customisable for your business needs. It allows you to create professional, customised graphics in minutes from business cards and logos, to presentations, banners and social posts - all for an affordable monthly subscription.

freshservice

freshservice is a cloud based IT service desk solution that allows you to create, view and manage IT support tickets from the start to the end of the solution. It also has tracking features and analytics so you can see all the relevant metrics associated with your IT support desk from your mobile device.

Xero

Xero is an accounting software that harnesses the power of the cloud to keep multiple devices and employees connected. With this app you can create and send invoices, reconcile, approve expenses and input receipts from your mobile device. Employees can also fill in and submit their timesheets straight from the app.
Outsourcing can also improve your business efficiency
If productivity and efficiency is a real issue in your business, outsourcing could be the answer. Check out this web page to read first hand how it can positively impact business efficiencies.