Although outsourcing is more commonly associated with manufacturing or service offerings like customer care and payroll, outsourcing construction and engineering (C&E) is becoming increasingly common. Businesses across the globe are turning to outsourcing providers in countries such as India, the Philippines, China and Russia in a bid to save money and secure access to a wider pool of talent and technology.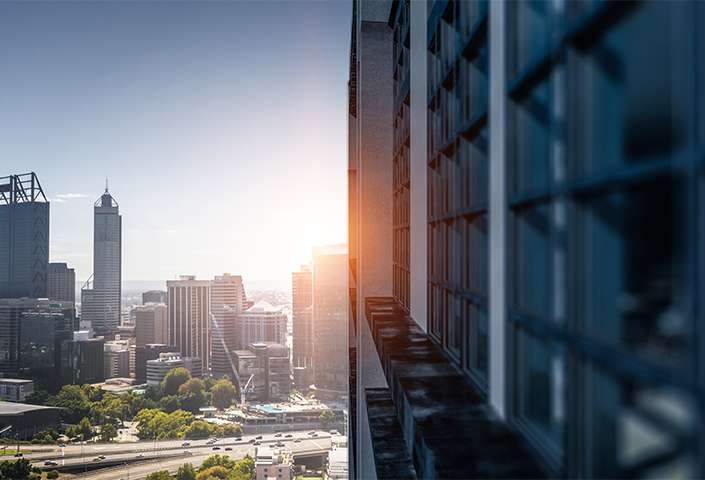 Increased investment in infrastructure and product development by both developed and emerging economies has contributed to the growth of construction and engineering services outsourcing. According to Grand View Research, the value of the global engineering services outsourcing market will increase from US$411.02 billion in 2020 to US$24.47 trillion in 2027.
Challenges in the construction and engineering market
As consumer demand grows for new products ranging from smartphones and computers to hybrid cars, companies around the globe are under pressure to increase their engineering capability. Engineering operations of companies in industries such as industrial equipment, automotive, mobile communications and aerospace are having to more quickly design, manufacture and launch new products in the marketplace in response to shrinking product lifecycles and greater demand. The pressure to bring new products to market at an accelerated pace is placing a strain on engineering workforces and processes, and causing costs to spike.
Furthermore, according to Deloitte's 2021 engineering and construction industry outlook for the U.S., a rapid influx of digital technologies, ongoing labor shortages, COVID-19 anxieties, and new workplace protocols present C&E firms with a range of work, workforce and workplace challenges as they head into 2021.
Labor shortages
Labor shortages are impacting the C&E industry's growth, with Deloitte saying the issue has reached "crisis proportions". It is more difficult than ever for companies to recruit and retain qualified staff, which in turn is affecting the industry's capacity to innovate and evolve, particularly when it comes to technology.
As existing engineering workforces age and fewer young people enter the engineering field in many western countries, companies are being forced to look further afield for staff. The decentralization of engineering operations is also making it difficult to secure talent locally. As organizations expand globally, employees not only need the right skills and knowledge, but they must be able to meet the unique needs of local consumers in markets throughout the world.
Construction and engineering companies are also grappling with how to restart work on job sites that had been shut down due to the pandemic. Many staff have been hired into other positions or left the industry altogether, meaning companies cannot simply re-employ the same workforce. While the construction industry has been consistently adding new jobs and has partly recovered from the early job losses brought about by the pandemic, challenges due to talent shortages are likely to persist in 2021.
In Australia, where construction is considered an essential service, the industry was able to continue operating throughout 2020, meaning many companies were shielded from the worst direct impacts of the pandemic. As the building and construction industry contributes more than A$200 billion to the Australian economy each year, the federal and state governments are likely to invest heavily in construction going forward to assist with the post-COVID recovery. Meanwhile, the engineering sector is benefiting from significant levels of investment in transport and mining projects. This heavy investment in projects means more staff will be required to complete them. Additionally, the labor shortage is also leading to rising labor costs in the industry.
Skills gaps due to digital transformation
From remote technology such as drones to robotics and automation, the construction and engineering industry is undergoing a digital transformation. The biggest differentiator for builders and developers this year is likely to be technology in construction, particularly those innovations that can enhance efficiency. The COVID-19 pandemic is also causing increased reliance on construction technology, particularly in the areas of digital collaboration, scanning, safety, wearables, building information modeling (BIM) and computer-aided design (CAD). Consequently, the industry will need more staff who are skilled in the use of this technology, as well as in the management and interpretation of the data produced.
As a result of these challenges, C&E firms may be unable to respond to market needs, may lose project bids, and might fail to innovate. To mitigate these potential negative impacts, there are a number of practices C&E firms should consider adopting in the coming year. These include engaging with an external talent ecosystem, developing in-house training programs and training the future workforce.
Let's take a look at one of the most efficient ways to bridge the skills gap and labor shortage: outsourcing.
Why outsource in the C&E industry?
Companies that are able to combine the resources of outsourced engineering services with their internal capability are more likely to be able to continuously innovate while lowering operating costs.
The notion of remote and virtual technology has now become mainstream, and this has led to a universal acceptance of remote business operations. The pandemic has only served to cement this, with many companies around the world having had to move staff offsite in response to safety concerns. With the increase in digitization and cloud-based software solutions, remote working has become quite achievable. It is now routine for colleagues to meet, converse and collaborate with ease using platforms such as Zoom. Such technology is allowing even the smallest firms to connect with the qualified people they need to meet their workplace needs.
This increased flexibility represents an opportunity for the construction and engineering industry to employ or contract skilled staff from beyond their local market.
Advantages of outsourcing
Temporary employment is nothing new in the construction and engineering and industry and the modern outsourcing provider allows firms to be even more flexible and agile in relation to their employment needs and, in turn, improve efficiencies and increase margins.
Some key advantages of outsourcing include:
Reduction in labor costs
Using highly skilled talent in a low-cost location like the Philippines allows engineering and construction companies to regularly achieve 50 to 70% savings on labor costs while continuing to ensure quality results. The money saved can then be channeled into new business development or other investments.
Scalability
Outsourcing allows your company to scale up or down according to changing seasonal and cyclical demands of projects, while keeping labor costs low, predictable and efficient. And if you're simply running against a project deadline and have found that you don't have the internal staff to achieve it, your team can be quickly augmented through outsourcing.
Savings on office space and equipment costs
By outsourcing construction and engineering services, your company will require less office space, furniture and equipment, resulting in immediate cost savings.
Reduction in training time and costs
Training employees - whether new or existing - is time consuming and costly. Newly trained employees will take time to reach their full potential while they are getting up to speed with their new skills. On the other hand, outsourced contractors who already have the required skills and tried and tested training programs, will be able to hit the ground running, saving time, effort and money.
Access to specialized skills, technology and expertise
If a specialist is required for a one-off project and your company doesn't have the internal resources or the need to hire such a specialist on a full-time basis, outsourcing can help. Outsourcing staff allows companies to tap into the expertise of highly skilled, experienced talent from across the globe at a much lower cost than in their local markets.
Similarly, a project may require the use of a specific technology - such as sophisticated 3D animation - that is not available in-house. The best engineering and construction outsourcing providers constantly invest in the newest technologies which simply may not be feasible for a small business to acquire. They will also be able to provide highly trained professionals with appropriate skills in the use of these technologies.
Faster turnaround
Having a designated team or individual focused on a specific task allows the project to be completed more quickly and without distractions. Outsourced engineering and construction providers are adept at taking a project from intake to completion efficiently, and are accustomed to operating under deadline pressure.
Flexible resource management
Outsourcing projects or tasks leaves permanent staff more time and energy to devote to additional projects or to focus on growing the business, developing new products, and quality improvement.
After-hours support
An offshore outsourcing team based in a different timezone will be available to assist your clients when your own employees have clocked off. Furthermore, many outsourcing teams work around the clock and will be available regardless of the timezone.
Higher customer satisfaction
Faster project turnaround times, lower costs and the availability of the best talent and technology from around the world equal higher customer satisfaction.
To learn more about the C&E industry and the role of outsourcing in it download our 2021 construction & engineering trend report.