Outsourcing has long been a valuable strategy for businesses keen to increase efficiencies and reduce costs in areas as diverse as customer service, information technology and data management. The potential to partner with offshore providers that have experience in sourcing quality talent and systems in place to maximize their productivity is often a welcome relief for organizations wanting to stay ahead of competitors.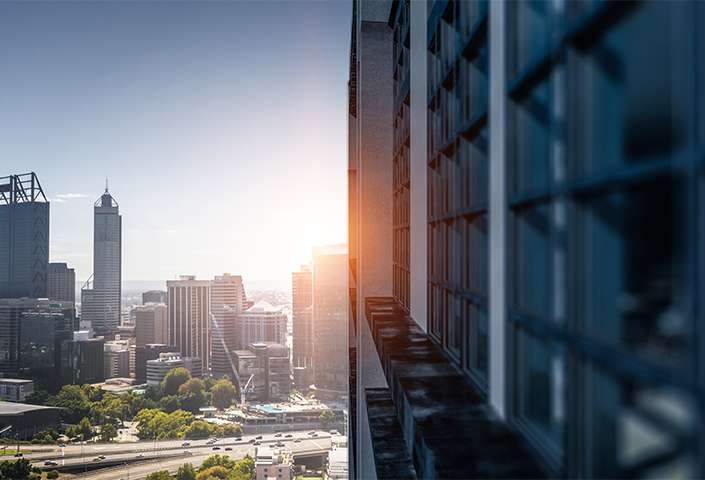 In recent times, another industry has increasingly turned to outsourcing in a bid to save money and secure access to wider pools of talent and technology. With a global market size of more than $13 trillion1, construction and Engineering (C&E) is a financial juggernaut and is tipped to keep growing on the back of increased investment in infrastructure and product development by both developed and emerging economies.
For all the positives though, many C&E firms are facing challenges keeping up with demand, delivering projects on schedule, balancing budgets and attracting qualified staff. This is where outsourcing is playing a pivotal role, as evidenced by a Grand View Research finding that the global engineering services outsourcing market is tipped to record a compound annual growth rate of 24.6% from 2022 to 20302.
What are challenges in the construction and engineering market?
Every industry faces a mix of ongoing and fresh challenges each year and C&E is no different. While there are signs that some recent concerns may be easing, plenty of other challenges remain in play or are set to emerge during 2023. Three of these challenges include:
Cost of materials: one only has to skim the headlines to receive a reminder that inflation and economic uncertainty are two of the biggest talking points of 2023. The combination of these two factors has seen the cost of building materials soar since early 2021 and even led to global shortages of certain products. In its 2023 Engineering and Construction Industry Outlook3, renowned consulting firm Deloitte has identified "increased lead times and volatile material costs pressure margins" as one of the top five trends set to impact the industry in the coming months. With prices fluctuating on a daily basis and vulnerabilities in the C&E supply chain, now is the time to consider new ways of doing business ahead of potential hardship.
Labor shortages: few sectors have been immune from the talent shortage sweeping the world in recent years but the C&E industry has been particularly hard hit. Worse still, the situation does not look like changing any time soon. According to the U.S. Census, all Baby Boomers will have retired by 20304 and the concern is they make up a huge portion of workers in the construction industry. The U.S. Bureau of Labor Statistics revealed the percentage of construction workers aged 55 or older nearly doubled between 2003 and 20205, further reinforcing that the battle to attract and retain skilled workers is set to become even more fierce. It is no different in the engineering field, with fewer younger people entering the profession in Western countries and forcing companies to look further afield for staff. The decentralization of engineering operations is also making it difficult to secure local talent.
Digital transformation: in the words of Deloitte: "While the C&E sector has been historically slow to integrate and adopt digital technologies, industry players are now increasingly paying attention to and leveraging technologies."6 And that is just as well because between supply chain disruptions, worker shortages and rising material prices, digital transformation is more important than ever. C&E firms that fail to evolve will fail to exist, which is why 2023 will see a greater focus on attracting staff who are skilled in areas such as automation, building information modeling (BIM) and computer-aided design (CAD). It is also worth noting the findings of a JBKnowledge report that revealed only 44.2% of surveyed construction firms have a dedicated IT department7. This is a real concern given the need for tech adoption in 2023 but also an opportunity for firms to consider outsourcing such needs to expert providers.
Why outsource in the C&E industry?
The multifaceted nature of construction and engineering projects is what makes offshoring such an attractive option for executives and managers. By outsourcing engineering services in both the EPC sector (engineering, procurement and construction) and AEC sector (architectural, engineering and construction), the construction industry has a rich history of creating efficiencies in certain areas to allow for a more strategic focus of resources elsewhere. Be it offshoring back-office functions, accounting, IT, 3D modeling or drafting services, there is a golden opportunity to innovate while lowering operating costs.
What are frequently outsourced C&E roles?
What are the advantages of outsourcing?
Reduced labor costs: the lower cost of living in outsourcing hot spots such as the Philippines can allow construction and engineering companies to access highly skilled talent at labor costs savings of up to 70%. More importantly, that money can then be directed into other areas of the business or towards new investments. The savings also do not end with the physical labor, as outsourcing means firms can avoid costs associated with office space, furniture and equipment.
Scalability: it is commonplace for demands to ebb and flow on C&E projects, with both seasonal and cyclical demands meaning different resources are needed at different times. Outsourcing allows firms to scale staff numbers up or down with seamless efficiency. Similarly, if a company is facing a tight deadline and does not have enough internal staff to tackle what needs to be done, those onshore team members can be quickly complemented by outsourced staff.
Access to specialists: not every project requires the same level of expertise, which is why many construction and engineering companies use outsourcing to fill more specific roles on a short-term basis. Rather than investing in a full-time staff member or trying to survive on internal resources, they can tap into the expertise of highly skilled, experienced talent from another country at a much lower cost than in their local markets.
Technological support: in much the same way, certain C&E projects benefit from the use of a very specific technology or innovation that are not available in-house (e.g. sophisticated 3D animation). Rather than invest tens of thousands of dollars on a solution that will only be used on rare occasions, it makes better business sense to partner with an offshore provider that can provide access to highly trained professionals who not only have the technology but the skills to shine.
Avoid training costs: onboarding is just the start of an employees' journey, with ongoing training required to keep staff performing at their peak. This can be a costly and time-consuming affair, especially while waiting for recruits to get up to speed on new systems. Outsourcing puts those responsibilities in the hands of the provider, while access to highly qualified talent pools means the staff themselves typically have the required skills to hit the ground running.
24/7 support: one of the joys of partnering with an offshore provider is realizing the ability to open up operations across multiple time zones. Employing staff in a different country typically means having teams working around the clock, which is an invaluable resource in an increasingly global world. While in-house staff are sleeping, their offshore colleagues are continuing to progress projects, which leads to faster turnaround times and happier clients.
Summary
Construction and engineering firms that find the perfect blend of in-house and outsourced staff are better positioned to navigate the hurdles that lie ahead of them. With the rise of virtual technologies and remote work in recent times, global resourcing is no longer a theory or roll of the dice but a ticket to a more successful business.
As fears grow for a global recession, many business leaders are preparing to lead their teams through a potential financial storm. Discover six strategies to help your organization not only survive but thrive challenging times.