More than half of executives surveyed by Deloitte1 believe the talent shortage is coming to an end. This may seem optimistic but they also found that one in four companies have lay-offs top of mind…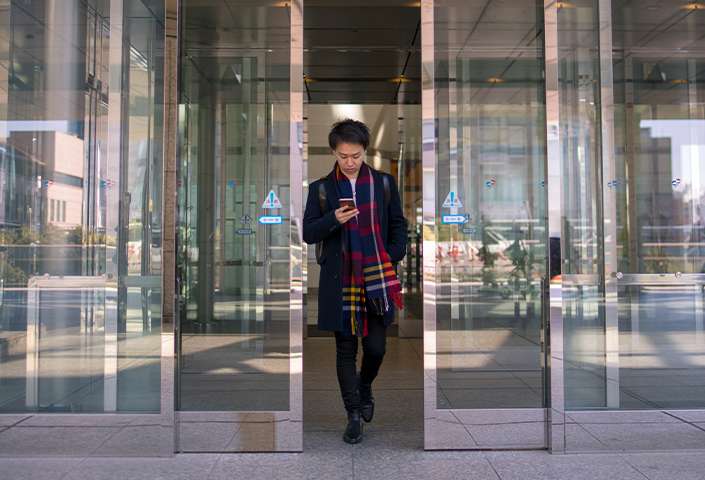 The job market is constantly evolving, and with the recent changes in the U.S. and European consumer goods industry, it is more important than ever for both employees and employers to be prepared. While Deloitte has revealed that the labor shortages of recent years may be at their tail end, at the same time, with inflation rising amongst other economic pressures, companies are set to feel the long-term pains associated with them. And this might mean job cuts are just on the horizon.
For employers, it's essential to communicate with employees, offer support, be transparent, look for cost-saving alternatives and invest in the remaining employees. In this blog, we will provide practical advice on how to survive job cuts and navigate the changing job market.
The changing job market
The labor shortage in the U.S. and European consumer goods industry, which had been a chronic problem in recent years, may be coming to an end, according to a recent survey conducted by Deloitte. The survey polled 150 executives from companies in the food and beverage, household goods, personal care and apparel industries, most of which are multinational companies with more than $500 million in annual revenue.
The survey revealed that more than half of the executives polled believe that the labor shortages of recent years will end within the next six months or have already been resolved. This is a significant shift from the previous years when companies were struggling to find enough workers to match the demand for their products, especially during the early days of the pandemic when many companies were facing a surge in demand.
However, the current situation is different. Inflation has eroded consumers' ability to keep spending at the rate they were, which has led to a decline in sales for many companies. At the same time, the reopening of the economy and the return of consumer spending on experiences such as travel and dining out has also played a role in this shift. As a result, nearly 70% of the respondents stated that they do not plan on increasing their hiring rate and some even plan on reducing it. In fact, one in four companies plans on implementing layoffs.
This shift in the labor market is also being driven by concerns about economic conditions. Companies are reevaluating their headcount and implementing cost-cutting measures in response to the deterioration in the economy. Layoffs have already hit the tech and finance sectors including big-shot names such as Disney, ESPN, Zoom, Dell, Paypal, IBM, Spotify, Google, Microsoft, Amazon and more - even fast food giant McDonald's recently announced plans to cut jobs.
Inflation remains a top concern for the surveyed executives, with 80% of them stating that their companies will raise prices again this year. However, only 48% of them believe that they can do so without impacting demand. To mitigate the impact of inflation and other supply chain challenges, more than half of the respondents stated that they are shortening their supply chains, which often means shifting production away from Asia.
Strategies for navigating job cuts
In today's ever-changing job market, it's important for employers to be prepared for the possibility of job cuts. To help navigate this challenging situation, we've collated practical advice for companies on how to survive job cuts and navigate the changing job market.
Communicate with your employees: keeping your employees informed about the changes happening in the company can help to ease any anxiety they may have about job cuts.
Offer support: provide your employees with resources and support to help them find new jobs. This can include offering outplacement services, career counseling and helping them to create professional resumes and cover letters.
Be transparent: be open and honest about the reasons for the job cuts and the steps the company is taking to address them. This can help to build trust and maintain employee morale.
Look for cost-saving alternatives: before implementing job cuts, consider other cost-saving measures such as reducing expenses, negotiating with suppliers or implementing new technology.
Invest in the remaining employees: when downsizing, it's important to invest in the remaining employees. This can include providing them with training, development and opportunities to grow.
The labor shortage has been caused by demographic shifts, low unemployment rate, economic conditions and the pandemic. However, the current situation is changing, leading to job cuts. Employers should be prepared and take the necessary steps to navigate this changing job market. Companies should also communicate with their employees and offer support.
Reference:
[1] https://www2.deloitte.com/us/en/pages/consumer-business/articles/consumer-products-industry-outlook.html