In the late 1700s, American statesman Benjamin Franklin uttered the immortal line that nothing was certain in life except death and taxes. More than 200 years later, he may well have been inclined to add a third certainty to his list – the popularity of outsourcing.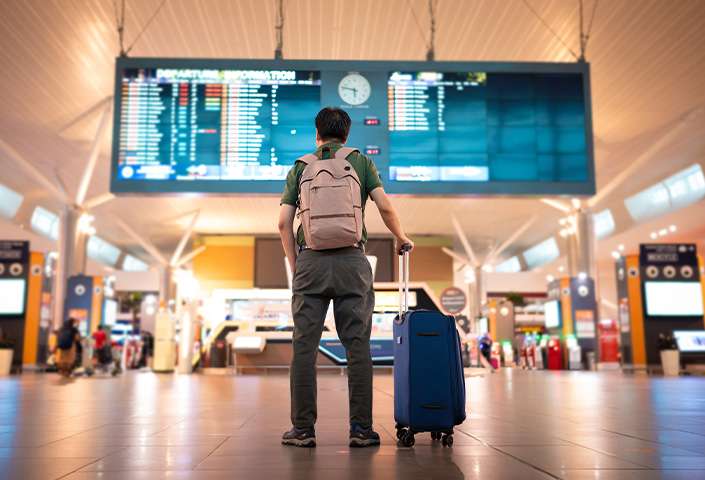 As 2023 continues to gather steam and economic storm clouds build on the horizon, businesses are investing in outsourcing more than ever. Deloitte is predicting global spending on outsourcing could hit $731 billion this year1, while 92% of G2000 companies use outsourcing for IT services alone2. Having started from humble beginnings, the outsourcing industry has become a behemoth during the past few decades and on the back of a pandemic that rewrote the rules of business, 45% of global corporations are planning to increase their use of outsourcing3.
In a year when the Wall Street Journal is telling its readers to brace for slower growth, greater uncertainty and the high likelihood of a global recession4, it makes sense that more organizations are turning to a resourcing model that reduces costs, increases efficiencies and allows greater flexibility. Business uncertainty has become the new norm, with soaring inflation, supply chain issues, rising interest rates and ongoing talent shortages forcing business owners and managers to think outside the square.
Outsourcing fits the bill, but, for many organizations, the thought of employing offshore staff can be daunting. What tasks can they perform? Where should they be based? How do you choose an outsourcing partner? What are the best practices for onboarding?
So many questions but fortunately we have the answers in this complete guide to outsourcing employees.
What is employee outsourcing?
Employee outsourcing is a business practice in which an organization partners with a third party to recruit and manage staff that perform tasks, handle operations or provide services on its behalf. Various outsourcing models exist but one of the most popular is offshoring, which sees individual staff or entire teams create an extension of one's business in another country.
What are the benefits of outsourcing employees?
Outsourcing is one of the most effective ways for businesses to cut costs, become more efficient and ultimately stay competitive. Key benefits include:
What tasks can outsourced employees perform?
Any type of role can be performed by an offshore employee as long as it does not require a physical onshore presence. Better still, technological advancements mean the list of such roles has grown at a rapid rate due to the rise of solutions and tools that enable remote work. A lack of space means we cannot list every role that can be performed by outsourced employees but they include:
Community moderation
Customer support
Data processing
Flash animation
Game development
Game moderation

Mobile application development
Online marketing
Personal assistance
Print & prepress
Programming
Proofing & editing
Recruitment
Web design
How do you choose a quality outsourcing partner?
For all of the benefits of outsourcing, it is important to remember that not every offshore provider will be the right fit for your business. Before rushing into a partnership, take the time to investigate a few key factors to ensure a greater chance of success.
Location: from the Philippines and Poland to Mexico and India, there is no shortage of countries that promote themselves as outsourcing hot spots. Researching the pros and cons of destinations is critical, along with making sure a prospective partner's individual facility is ideally located within a city or region for attracting and retaining talented staff (e.g. public transport, parking) and providing quality internet access (e.g. fast speeds, minimal downtime).
Financial transparency: outsourcing makes good financial sense but businesses need to know exactly what they are getting before signing with an offshore partner. Every provider has its approach and the last thing you want is to discover unexpected costs or hidden fees after you are locked into a contract. Read the fine print and ask difficult questions to ensure you know exactly how much you are paying, what services are included and how much your offshore staff will be paid.
Recruitment process: great teams are built on great recruitment, which is why you should have in-depth discussions with potential providers about how they identify and hire talent. Quiz them on how they source recruits, the size and quality of their applicant database, how quickly they can fill roles and the extent you will be involved in the hiring process. Quality offshore providers will have no problems articulating their processes and outlining aspects such as team structures, staff-to-leader ratios and quality assurance such as skills tests and background checks.
Responsibilities: many businesses believe outsourcing is a set-and-forget strategy but that is not always the case. Each provider has a different approach to how they manage their teams, hence the need to find out exactly how they operate to ensure you partner with the best option for your business. Who will be your designated contact? How often will you receive reports? How heavily will you be involved in recruitment, if at all? Can you visit your offshore team any time? Who will manage your staff? How often will they conduct performance reviews? The more questions you ask, the better off you will be.
How do you onboard outsourced employees?
Every outsourcing provider will have its systems for onboarding outsourced employees. Rather than discuss the minutiae, let us instead focus on a few universal steps and principles that should be included in any onboarding process for offshore staff.
Create an onboarding guide: joining any organization is daunting, let alone when you are based an ocean away from your in-house colleagues. Ease that path by handing offshore recruits a detailed guidebook that includes key steps that can be checked off as each one is completed. Along with ensuring every outsourced employee has a similar onboarding experience, it allows any onboarding failures to be identified and rectified.
Invest in induction training: some employers can be reluctant to put the same amount of time and effort into inducting and training outsourced staff as other team members. Big mistake! When it comes to the impact of unsatisfactory work, there is no distinction between offshore and in-house employees and the road to quality starts giving them the tools and education to succeed from the moment they walk in the door.
Communicate with in-house staff: in the rush to benefit from offshoring, some businesses fail to brief or get 'buy-in' from existing employees on the strategy behind the move and pay the price via internal unrest and potential disengagement. Any onboarding process should include communicating how outsourcing certain tasks can benefit the wider team including allowing in-house staff to focus on more rewarding and productive work.

What are the benefits of outsourcing to the Philippines?
In an extremely competitive market, the Philippines has established itself as one of the world's leading outsourcing destinations for numerous reasons:
A lower cost of living means potential labor cost savings of up to 70%
English is an official language and the country boasts a 96.6% literacy rate
More than 680,000 Filipinos graduate from university each year
As a former U.S. colony, the Philippines is a strong cultural fit for Western businesses
Filipinos are renowned for their loyalty, honesty and work ethic.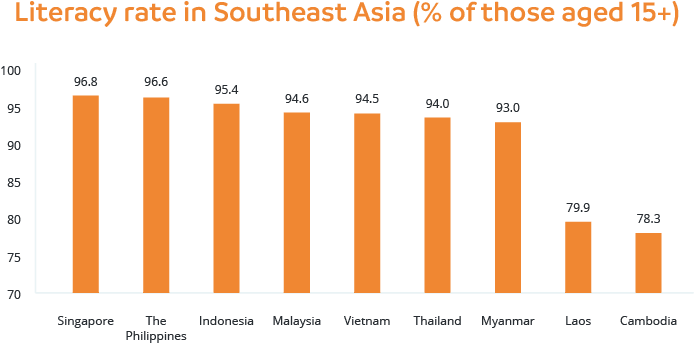 Source: UNESCO Institute of Statistics

Is it time to start your outsourcing journey?
Partnering with a quality outsourcing provider has been a game-changer for countless businesses and the majority of those success stories have included an unwavering commitment to onboarding. Helping offshore staff get off on the right foot will not only allow them to realize their potential sooner but make them feel a more integral part of the business and, in turn, inspire them to deliver their best efforts.
The best outsourcing providers are not afraid to discuss difficult topics. From operations and security to holidays and fee structures, here are 30 critical questions to ask potential offshore partners before signing on the dotted line.