Customer experience has long been talked about in boardrooms but many people would question whether it has always been acted upon. While it's all well and good to tell employees 'the customer is always right', it's another thing to develop and deploy strategies that put those customers at the heart of a business and strive to create positive impressions at all stages of their consumer journeys. For too long, many organizations talked about customer experience (CX) without doing a lot about it.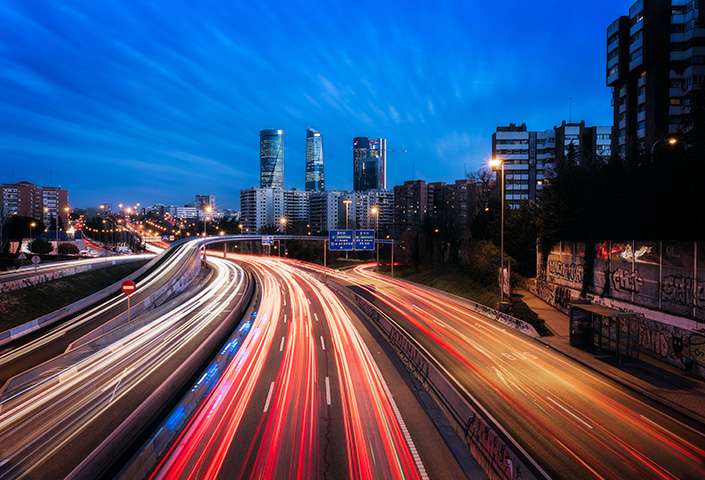 Then along came COVID-19.
From the earliest days of the global pandemic, experts and laypeople alike said the world was never going to be the same and that is certainly the case when it comes to the CX landscape. Companies were forced to reshape their customer experience strategies and increase digitization to meet consumer demands, with global spending for CX enhancements expected to hit $641 billion by the end of 20221.
While COVID-19 was a trigger for many executives to appreciate the importance of maintaining 'good CX', they have quickly come to realize that continuing to invest in digital technologies and improving recruitment processes is crucial to establishing a competitive CX advantage.
Global customer experience technology
Amid such revolutionary times, what are the customer experience trends that organizations should be aware of? Let's start by looking at the digital tools that are helping companies win favor with consumers and driving sales growth.
Interactive voice response (IVR) and natural language processing (NLP) solutions
Quality communication is a bedrock of great customer experience and that's where IVR and NLP are changing the game. From speech recognition technology that understands the intent of a caller's responses to augmenting voice biometrics to deliver faster service and better security, the solutions are reducing customer pain points and improving contact center efficiency.
Robotic process automation (RPA)
Imagine a technology that creates software robots that can learn, mimic and execute rules-based processes and, just like humans, understand and navigate systems, identify and extract data and complete an extensive range of actions. Imagine no more as robotic process automation is a tried and tested solution for businesses that want to complete tasks faster, longer and more accurately than people can ever dream of.
Virtual agents
Frustrated that traditional chatbots are often limited by a set of pre-registered answers? Well, virtual agents are taking CX to the next level by enabling computers to simulate real conversations and engage with customers in a manner that replicates humans. Their remarkable powers stem from cognitive process automation and natural language understanding, a subset of artificial intelligence that mimics the way the human brain works and can save and use memories of a conversation to initiate context-related, human-like dialogues.
Business analytics and data collection
It is one thing to have the tools to deliver best practice digital customer experience. It is another to have the insights needed to ensure they are catering for customers' specific wants and needs. Businesses are increasingly using surveys, interaction analysis and social listening tools to collect qualitative and quantitative data on customers and their experiences.
CX workforce predictions
While CX technologies are delivering healthy returns on investments, businesses should remember the ability to deliver customer experience excellence is equally about the people you employ. From CX-focused executives to customer-facing contact center agents, optimizing recruitment in this area should be a priority and is all the more crucial at a time when global labor shortages are putting unprecedented pressure on job markets.
With that in mind, here are three factors tipped to impact the efficiency of recruitment within the customer experience industry:
The rise of remote contact centers - managers yearning for a return to a time when staff happily commuted to the office day in, day out need a reality check. Remote or hybrid working models may have been an urgent need during the pandemic but employees clearly liked what they experienced, with more than 50% not wanting to return to the office2 and only 9% of the global workforce expected to ever fully return. That means the 'hybrid workplace' is now a strategic focus for organizations that understand the need to provide flexibility for their employees or risk losing them.
Flexibility in resourcing - a recent study of 800 senior executives asked them to break down their CX workforce and the response showed just how much the resourcing landscape has changed - 44% are full-time, 15% are part-time, 23% are outsourced and 12% are freelancers. This highlights that organizations are no longer tied to antiquated workplace models, instead showing a willingness to engage with CX talent beyond their local labor pools. It doesn't matter if staff work full-time, in-house or even offshore in the Philippines. It is simply a case of hiring the best people at a premium price and improving their overall CX from anywhere in the world.
Recruitment technology - just as CX technology solutions are improving customer experience, recruitment tech is enhancing hiring procedures. LinkedIn's 2022 Global Talent Trends report found 67% of recruiters believe artificial intelligence is saving them time, with 58% of employers saying it is most helpful when sourcing candidates, 56% finding it useful in the screening of candidates and 55% relying on it for nurturing candidate relationships.
Be it sourcing the best technologies or finding the right people, quality customer experience requires a steadfast commitment to continue to go above and beyond the efforts of one's competitors. The pandemic may have inspired significant change but one thing that remains the same is the tools and solutions are there for those companies that want to deliver premium CX. It's just a matter of finding them.
As businesses look to tighten their fiscal belts, there is no need to sacrifice a positive customer experience in the quest to reduce costs. Discover five tips that are helping businesses find ways to deliver premium service for the lowest cost.
Reference:
1 https://www.idc.com/solutions/data-analytics/spending-guide
2 https://www2.deloitte.com/content/dam/Deloitte/sk/Documents/human-capital/Brochure_Hybrid_work_survey.pdf