If you want an insight into how far consumer spending behavior has evolved in recent times, try explaining the 'layaway' concept to a millennial. Also known as lay-by in some countries, it involved walking into a physical store, a task many younger shoppers likely consider a nuisance in itself. Then, once they made their 'purchase', people were happy to not only leave the item at the store but return multiple times to slowly pay it off. Finally, after several weeks and with the final payment completed, the shopper would finally be allowed to take their prized possession home.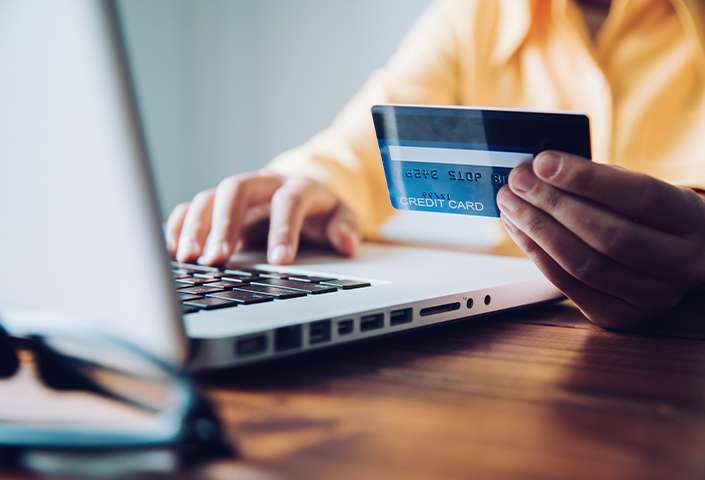 That's right, Mr and Ms Millennial – buy now, receive later. How absurd!
Today's shopping experience is all about the here and now. From the credit card boom of the 1980s to the COVID-fuelled demand for touch-free payments, consumers have embraced a world where they can have what they want when they want and not even leave the comfort of their couch to get it. With 'Buy Now Pay Later' options, they don't even initially need the money to purchase it.
The eCommerce boom
At the other end of the transaction spectrum, retailers face an ongoing battle to keep pace with such rapid rates of change. At a time when the shift from bricks-and-mortar stores to online shopping was already gathering momentum, the global pandemic created an environment for eCommerce to explode.
In the U.S. alone, consumers spent $211.5 billion on eCommerce during the second quarter of 2020, the sector accounting for 16.1% of all U.S. sales, up from 11.8% in the first quarter. While many people, particularly younger generations, had already embraced online shopping, the pandemic forced late or hesitant adopters to head online and the numbers have remained strong even as physical stores have once again opened their doors.
Identifying what happens next is the key to success for retailers. One of the trends that emerged during the pandemic was the popularity of home delivery and click-and-collect, with more than 45% of shoppers using the former and an amazing 92% opting to pay online and pick up their purchases in-store or curb-side. Initially born out of necessity, the practice is set to continue to thrive due to its convenience and savvy retailers need to ensure they meet that demand.
Consumers also increasingly expect a seamless experience when it comes to payment. The days of exchanging cash, entering pin numbers and even waiting for credit approval are fast disappearing, with nearly 40% of consumers likely to use touch-free payments via mobile devices or credit cards. In a world where safe hygiene is a greater focus than ever, low-touch services such as self-checkout are winning favor so businesses need to build such capabilities to ensure customers feel comfortable shopping with them.
The BNPL revolution
The latest game changer in consumer spending is BNPL – aka Buy Now Pay Later. As the name suggests, the concept allows shoppers to take home their product immediately and pay later in the form of a payment plan. Without the high interest rate charges of credit cards and the delayed gratification of layaway, BNPL is revolutionizing the retail industry as providers such as Afterpay, Klarna and Sezzle increasingly become an essential offering for shoppers.
The numbers speak for themselves. Management consultants Oliver Wyman estimate BNPL firms facilitated up to $25 billion in transactions in the U.S. during 2020, while Australia-based Afterpay said its active U.S. customer base more than doubled to 6.5 million in 2019/20 fiscal year. The payment option is also a clear favorite among the big-spending millennial demographic, with Afterpay revealing more than half its U.S. customers are aged 25-40.
Pros and cons
As with all innovations, businesses need to weigh up the pros and cons of embracing BNPL programs. When it comes to positives, they include:
Stores tend to generate more revenue as shopping carts get bigger and are abandoned less often when the payment is offered;
Stores tend to convert more shoppers because they are more willing to make a purchase when they can have the product immediately and avoid the high interest rate charges associated with credit cards;
The potential to attract new customers due to increased referral traffic from BNPL technology partners; and
The ability to increase brand loyalty as consumers are drawn to retailers that provide structured payment options that encourage responsible purchases.
As for challenges:
BNPL providers charge a merchant fee that often has to be factored into the overall cost of the goods or service being sold;
Integrating a third-party BNPL solution often requires specialized customization tools that can be complex and expensive; and
Not all businesses are eligible to offer incremental payback solutions, while there are minimum turnover requirements for other retailers.
An increasing number of online retailers are also offering 'Try Before You Buy' options, which allow customers to try on clothing or test consumer goods in the convenience of their own homes before returning any products they do not want for free or a small fee. A pre-COVID study found as many as a quarter of retailers were planning to incorporate a try-before-you-buy program by 2019 and the subsequent boom in online shopping has merely increased the need for retailers to explore such offerings.
Outsourced solutions
As the habits and behaviors of buyers continue to evolve at pace, businesses need to ensure they are evolving to meet them. The shopping journey has never been more focused on creating a personalized experience - from initial engagement and payment options to post-service care - and retailers have a variety of solutions at their disposal to stand out from the crowd. Better still, outsourcing providers have the people, systems and expertise to deliver such solutions at a fraction of the cost of doing so in-house.
The one certainty about the evolution of consumer spending online is it will continue. Change is a constant in the retail sector and staying abreast of innovations such as BNPL is crucial. Outsourcing is a strategy to help retailers evolve while reaping the many benefits of outsourcing eCommerce tasks.