The COVID-19 pandemic has impacted the insurance industry in numerous ways, with the global insurance market contracting by -2.3% in 2020 as a result. However, the forecasted recovery is estimated to be at a compound annual growth rate of around 6% through to 2022.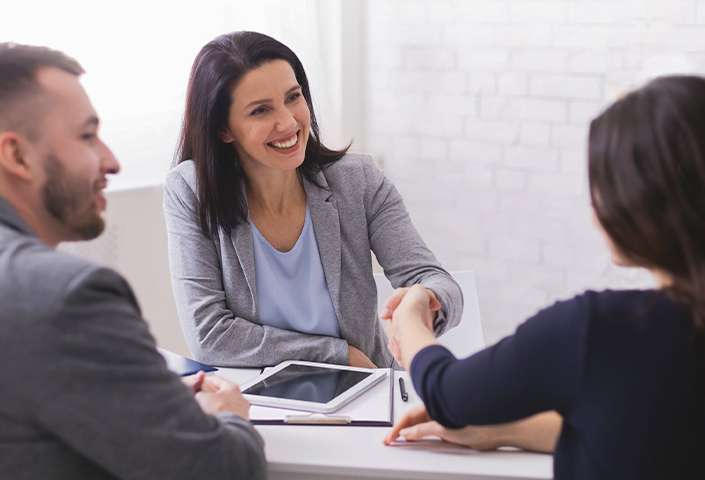 For insurance companies to take advantage of this forecasted growth, a few emerging trends will give providers the strategies needed to gain a competitive edge to come out on top post-pandemic.
In this blog, we will take you through the trends and how insurance companies can begin embracing them to ensure that their services will not fall behind.
Investing in InsurTech
What is InsurTech?
InsurTech is any technology that can be introduced into an insurance companies' operations or current insurance model to save on costs or streamline processes. Like most technological advancements within a company, the startup costs for researching what insurance technologies to invest in and how to implement them can be significant. But, the long-term gains are worth it.
It is doubtful that a business would pass on an opportunity to improve business efficiencies and reduce costs. So it's not a surprise that InsurTech funding during the first half of COVID-19 remained remarkably robust, despite economic fallout; nearly USD$2.2 billion to be exact.
How can investing in these InsurTech companies help insurance providers come out on top post-pandemic?
The focus for insurance companies, post-COVID, will be on business stabilization, adjusting to the new ways of working like remote work, and of course, meeting consumer needs. All while protecting the overall purpose of their business - protecting both their employees and customers' health and safety.
If anything, the pandemic has fueled their innovative ambitions and efforts to digitize customer-employee interactions while keeping their tech infrastructure up-to-date. This involves improving data capabilities and considering digital underwriting and claims processes.
InsurTech companies offer the technology to do just that, whether as partners or enablers. Some insurance companies could even consider bringing InsurTech functions in-house and creating teams for R&D and implementation projects to tailor digital technologies to business processes.
Personalization of services and offerings
Most insurance companies offer products and services that are more standardized to cater to a larger pool of consumers. Such has been the way of traditional insurance models for years. However, the impact of the pandemic and the uncertainty it has placed in insurance coverage in consumer minds has influenced a significant shift towards the personalization of services for the future.
These personalization trends will mean changes to customer experience and value propositions. The pandemic's health concerns have consumers wanting more from their providers or doubting their current plans. The questions have changed from "do I need the cover I have," to "do I have the cover I need?" Many customers have suffered from great financial stress thanks to the pandemic and are starting to question their expenses, particularly their portfolio of insurance.
Insurance companies need to personalize their services around what feels of higher value to customers now due to individual changes to their lifestyles because of the pandemic. For example, travel insurance is almost redundant for many customers where the pandemic restricts travel. On the other hand, disability and life insurance policy volumes can be expected to spike post-pandemic, along with income and retirement savings protection cover that offers a greater level of financial security.
How can personalization of insurance offerings help insurance providers come out on top post-pandemic?
According to a recent survey commissioned by Swiss Re, interest in life and health products increased since the pandemic outbreak, with 27% of respondents overwhelmed about their finances and 40% stretched but coping. By personalizing offerings, consumers will be less likely to reduce their level of coverage. Instead, their insurance coverage will become the one constant 'safety blanket' in their life amongst the other stresses.
Digital transformation
Most businesses raced to digitize during the pandemic. For many, it was a way to keep the business running, employing a remote workforce model and introducing business efficiency opportunities during these changes. 85% of insurance CEOs believe that the pandemic accelerated the much-needed digitization of their operations and the development of next-generation operating models.
The important part to note about this accelerated digitization is that it's not event-specific to the pandemic. This is because customer needs and expectations are continuously changing and becoming more and more digital. Customers now seek out the best digital experience when considering where to invest their time and money. With COVID-19 forcing many consumers to purchase online rather than in-store, virtual customer experiences will continue to govern consumer preferences.
How can digital transformation help insurance providers come out on top post-pandemic?
Suppose insurance companies consider the digital transformation introduced by the pandemic to be a one-off event. In that case, they will be left behind by their consumers, who find alternative insurance services to be more in line with today's digital customer experience needs.
Insurance providers need to update and develop digital roadmaps to capitalize on new opportunities for acceleration and alignment within their customer experience strategies. Investing in technical architecture that is flexible and platform-based will allow insurers to add and remove functions as it becomes necessary alongside consumer expectations and company technological requirements.
AI & automation to streamline processes
No one expected the pandemic, and insurance companies were hit hard. Insurance companies now want to be proactive in risk detection, prevention and intervention. Thanks to their expansive customer datasets and notoriously manual processes, AI and automation can offer a 'quick-win' solution to insurance uncertainties and claims control.
AI modeling, for example, can accurately determine the risk and likelihood of claims by applications while also minimizing fraud. Streamlined underwriting can improve data collection techniques supported by emerging technology for gathering and analyzing biometric data.
How can AI and automation help insurance providers come out on top post-pandemic?
Targeted automation will relieve insurance providers of some of the more complicated manual insurance processes brought on by the pandemic so that they can focus on more value-adding tasks. Automation keeps operations within a business's IT infrastructure, reducing the strain on communication bandwidth and maintaining governance standards that limit human error possibilities.
Staff skill and employment costs
With the transformation that's occurring in the insurance industry because of the pandemic, there comes a need to find, foster and retain skilled talent to lead innovation. And insurance companies need to look beyond a traditional local pool of talent, especially if remote work is to be considered in business continuity planning, to find the necessary skills wherever they may be in the world.
Although some work may be replaced by automation, the development of these technologies and the implementation strategies will require investment in the right human resources. The focus will need to be on how tasks and roles will change. In some instances, training and upskilling of current staff is a viable way forward.
In other instances, day-to-day claims support and customer service tasks can be quickly taken up by an offshore outsourced team.
How can offshore teams help insurance providers come out on top post-pandemic?
An outsourced team can free up time for their local teams to concentrate on product and technological development. The added benefit comes from cost savings to the business, funneled back into new developments.
The insurance industry also faces the likelihood of large-scale retirements as older generations leave the workforce and take with them a large amount of institutional knowledge. As a result, the time to plan is now, putting in place long-term staffing and talent solutions to develop new technologies and reach customers' exceptionally high expectations in the most cost-effective way possible.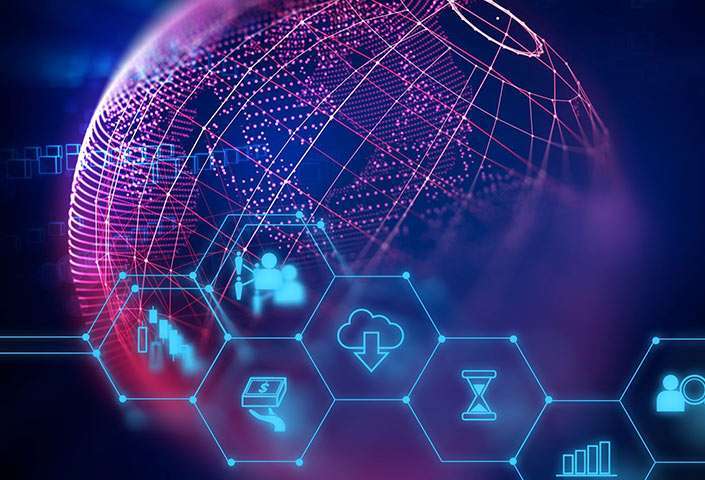 What next?
The common goal is to ensure that business efficiencies and the quality of insurance services are first-rate come the end of the pandemic. From investing in InsurTech partnerships to streamlining processes with the introduction of AI and digital transformations, all of these critical insights aim to improve upon existing insurance business plans to sustain business continuity post-COVID19.