Virtual assistants are responsible for providing support to organizations from remote locations. They usually perform administrative duties such as managing appointments, handling and answering calls or queries, organizing multiple email accounts, overseeing social media profiles and even data entry.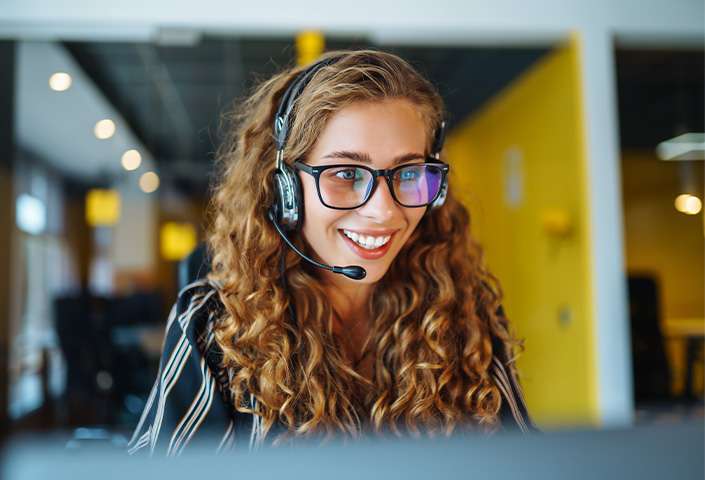 This blog will take you through all the important information you need to know if you're considering hiring a team of offshore virtual assistants.
What tasks do offshore virtual assistants complete?
Offshoring your virtual assistant functions means delegating a variety of administrative-focused tasks to assistants outside of your organization to handle. The key word in their job name is 'assistant'; meaning they can be trained to help with any and all departments that require help, usually administrative in nature.
The virtual assistant tasks you can offshore include, but are not limited to:
Online file storage and maintenance
Managing diaries and organizing meetings and appointments
Content writing and social media management
Implementing and maintaining procedures and administrative systems
Liaising with staff, suppliers and clients
General, online and administrative duties
Managing databases and filing systems
Compiling and preparing reports, presentations and correspondence
Booking and arranging travel, transport and accommodation
Reminding leaders of important tasks and deadlines
Clerical and bookkeeping tasks
Organizing events and conferences
Collating and filing expenses
Conducting research on behalf of leadership teams.
Offshore virtual assistants can be trained to complete more value-adding tasks as well such as:
Developing and organizing company databases
Creating reports for executive presentations
Taking on research activities
Creating office memos and official company forms or documents.
These types of tasks are well-suited to offshore models because they are administrative in nature and can be easily delegated to outsourced teams. Outsourcing to virtual assistants means many tasks that were otherwise time-consuming for departments are no longer daily occurrences; local teams have more time to focus on revenue-generating activities.
How much does it cost to hire an offshore virtual assistant?
There is no definitive answer when it comes to cost, as there are number of variables involved. Which outsourcing partner you choose and what is their pricing matrix or scheme? Which country did you decide to hire offshore virtual assistants in and what is the average salary there? What are the additional overhead costs? This is where it becomes important to choose the right outsourcing provider that meets the individual needs of your for your organization.
Make sure to understand your offshore business needs and how to match those needs up with a suitable partner.
The benefits of hiring offshore virtual assistants
Did you know that around 66% of organizational leaders work in excess of 40 hours per week, with 16 of those hours dedicated to administrative tasks alone? Offshore virtual assistants can give them back those 16 hours. Virtual assistants are 'organizational magicians' and are experts at relieving your organization of important yet mundane tasks to give you back time to focus on more profitable projects. The added benefits of hiring offshore VAs include:
Cost savings
With global skills shortages and 'war for talent' making it harder for organizations to secure quality talent at affordable prices, hiring skilled virtual assistants becomes easier with offshoring. You get access to a global marketplace of talent which can actually save you up to 70% on employment costs alone.
Limitless sourcing opportunities
Offshoring opens up a larger, global talent pool than if you were to source virtual assistants locally. The world is literally your oyster. Since offshore virtual assistants are just that, 'virtual', you can source them from anywhere as long as there is a reliable internet connection. This is particularly advantageous for organizations in areas where there is a lot of competition for talent, or for those situated in remote locations where hiring locally may not be possible.
24/7 assistance
Need 24/7 administrative support? Have a major deadline that requires additional hours? Offshore virtual assistants can be hired to support your teams as you need them. If you outsource overseas, having a team located in a different time zone means you can have them working outside of the hours an in-house team in your home country would be.
Increase flexibility and scalability
Offshoring allows you to quickly and easily grow or reduce your team according to your needs. For example, if you have a large cross-organizational event happening in a few months and require additional virtual assistants to create event programs, coordinate attendees, write speeches for executives and coordinate the event to ensure efficient operations, offshoring can help.
What virtual assistant tasks should you send offshore?
It's important to know exactly what tasks to send offshore that will have the most positive impact on your organization before hiring outsourced virtual assistants. This comes from having your leaders carefully review their administrative processes and creating a list of functions or tasks that are easily performed remotely.
A popular way to do this is by conducting a process review. Start by classifying tasks and list the ones you'd rather keep onshore with your local team and the tasks that would be great if someone offshore could help support in completing. You could even get your teams to complete activity logs for a certain period to get an idea of where their time is predominantly spent.
Why hire offshore virtual assistants in the Philippines?
Skilled virtual assistants in the Philippines are highly adaptable and tech-fluent; they're known to be super fast learners. On top of the great value for money, Filipinos speak great English, pride themselves on top-notch customer service, have the infrastructure and tech to foster seamless communication and proactively try to support your teams the best they can.