Organizations engaged in business-to-business (B2B) sales are starting to implement new digital channels as a way to remain competitive and capitalize on recent market changes. In this context, organizations need to prioritize agility and adaptability to meet the needs of the new digitally-focused customer.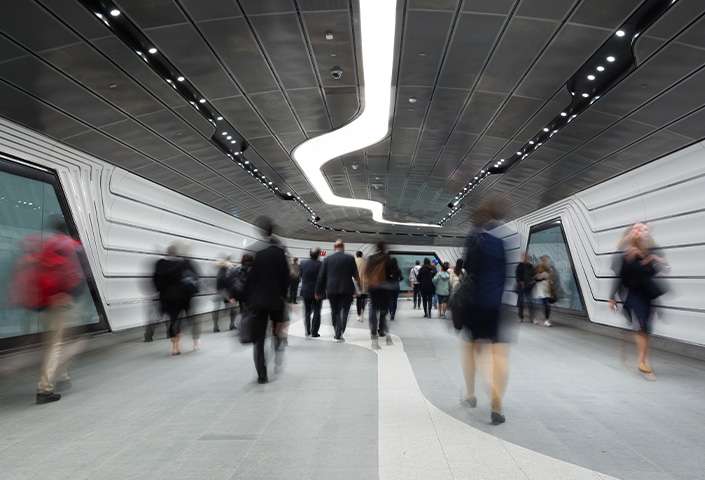 This blog will address the new standard for B2B sales, the must-know B2B sales practices and how your organization can ultimately implement this so they don't get left behind.
The new standard for B2B sales
Business-to-consumer (B2C) sales have changed considerably over the past few years. The internet itself has made advancements in offering new channels to consumers and improving the information available to them 24/7.
The pandemic spurred an influx of B2C digital transformation initiatives for companies to, in a sense, survive the attack on brick-and-mortar stores and maintain a customer base. These consumers can now find what they want, when they want, compare reviews and get all the post-purchase information they need before they click on "add to cart".
Those operating in a B2B sales environment are familiar with how important digital transformation can be, especially in the wake of the pandemic. And it's survival of the fittest in the race to gain a competitive advantage and prepare for the future. And the future game will be all about digitization, virtualization and connectivity.
If B2B sales organizations get this right, this new wave of digital transformation within the industry will be revolutionary. So what has changed, specifically, within the B2B sales environment? The elephant in the room is undoubtedly the shift in bargaining power toward customers thanks to globalization and market transparency.
Today's customers' needs are constantly evolving thanks to the bargaining power they developed which accelerated during the onset of COVID-19. As a result, businesses have had to engage in change management processes to make their organization's more customer-centric and agile. This involves shifting focus to the development of more engaging customer experience strategies and making their customer buying process highly efficient.
Another change is the back-and-forth introduction of a "middleman" between suppliers and customers. This process, referred to as disintermediation and reintermediation, has redefined the entire supply and value chain, taking industry competition to a whole new level.
In a study performed by Kearney, the main challenges B2B organizations were dealing with included:
Having to meet client needs through more complex services and products
Analyzing new competitors and their product offering, business models and price comparisons
Growing their own customer procurement capabilities to foster better market transparency
Managing the shift in control of the buying process to the customer.
The study further revealed that these challenges were not just pandemic-based but were anticipated to continue, significantly impacting the future of B2B sales.
Emerging B2B sales practices and trends
Here are some of the emerging B2B sales practices and trends that will allow B2B organizations to combat the challenges above.
Simplify the buying process
You want to become an organization that has a seamless customer experience. A business that is considered "easy to work with" and limits the reasons a customer may choose another organization over your own.
To do so, consider your systems and processes and remove any potential barriers to purchasing. Go through the entire customer buying journey as if you were someone engaging your company's services or products. Figure out where the "bumps in the road" lie and make note that you may need to revamp certain parts of the experience. Then, consider finding the room to invest in improving these areas.
Another way to simplify the process is to provide 24/7 accessibility through as many channels as possible, keeping the ability to digitize them at the forefront of your plans. A strategy that can aid in this is considering an omnichannel approach. Customizing and personalizing customer interactions can be a game-changer to making the whole buying process easier and more attractive to buyers.
Increase customer value propositions
The increase in a customer's bargaining power means sellers have to find and develop new ways to offer value to customers. Most B2B product offerings are more than just the product or service itself. In other words, these offerings have expanded to include a focus on customer solutions.
This can include the addition of user training as part of a product offering or the inclusion of free 24/7 support for the service offered. These are referred to as "productized or solutionized products". For B2B organizations, this can be done by thinking, "what can we offer, on top of the product or service, that will add value to our buyers?".
Collaborative networking or partnerships is another way to add customer value. Offering access to external partners outside of your organization that can help further meet specific customer requirements and challenges will elevate the notion that your organization is a "subject-matter expert".
You might think this is a way to guide your customers to competitors. It's the opposite. By introducing external partners that can meet needs your product or service doesn't cover, you add value to your customers that makes them look favorably on you as more than just a vendor.
Alter the perception of customer value
B2B organizations need to reframe and redefine the meaning of customer value. This can, in turn, influence the emotions attached to it and lead to greater opportunities to expand on value delivered to them. For example, big data analytics and advanced technology can help match customers with products and services based on previous purchases or browsing history.
So the use of customer intelligence to create value beyond what a customer can find themselves is how B2B organizations can alter how they add value to a customer.
Another example can be using algorithms to track key data points left on frequently visited sites. Automated technology such as this can create a comprehensive buyer profile to support redefining customer value. Take Amazon or eBay for example that create these profiles to then suggest items to customers based on previous purchases, recently viewed items or wishlists. Virtual customer environments, simulated experiences and augmented reality are new ways to educate customers about the potential value of a product or service.
How to not get left behind
To get your "foot in the door" amongst the fast-evolving B2B sales landscape, begin by taking the following necessary steps to ensure you can keep up:
Create a frictionless, 'always on' customer experience
Remove all unnecessary expenses and costs: consider outsourcing time-consuming tasks
Consider automation for processes and systems
Constantly review and adjust your sales workforce as required
Implement strategies that simplify and elevate the B2B sales process

Transform emerging B2B sales practices into competitive opportunities in each stage of your business's life cycle

Always consider how you can use digitization, connectivity and virtualization across your B2B sales process.
These steps are not easy to implement and involve incredible detail and thought at each stage. If you want to foster business growth, sustainability and the future success of your business in today's market, then the above points are relevant to you.
Times of disruption and change can be uncomfortable for both B2C and B2B organizations alike. The growing need for innovation has become essential and digital disruption is helping many stay competitive. The future of B2B sales is digital transformation and understanding this is the key to ensuring your business is competitive and ready to take on any future challenges.