Outsourcing a company's accounting and bookkeeping processes is not a new phenomenon. As far back as 2013, Forbes was reporting that the practice was booming as CFOs searched for ways to better drive efficiencies. In the wake of the global financial crisis, the benefits of assigning accounting, bookkeeping and/or compliance work to professionals in another country were obvious to many.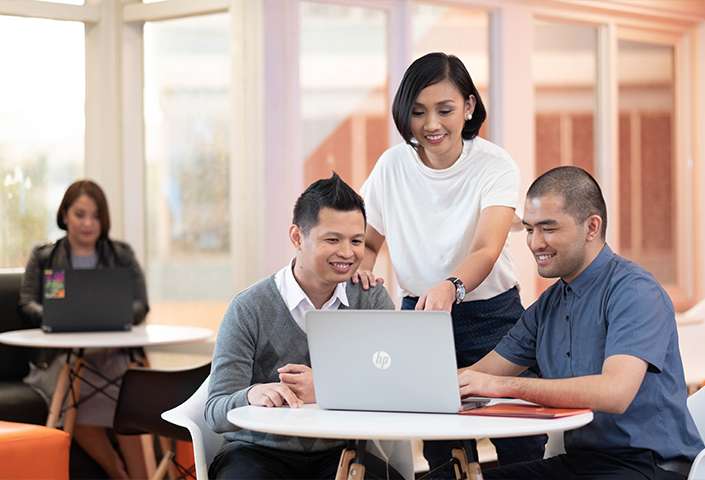 Well, it is now 2021 and the world is facing another crisis. The COVID-19 global pandemic has a new generation of CFOs searching for smarter ways to do business and outsourcing remains a top priority as evidenced by FinancesOnline ranking it third on its list of '11 Accounting Trends for 2021/2022.'
In the words of the independent software review platform: "Outsourced accounting service providers is one of the fastest growing areas in the accounting industry. Every year, businesses experience satisfaction in their outsourced accounting value and results. Outsourcing is now an increasingly important method for CPA firms to deliver efficient services to their clients, as well as to analyze business operations and add more value to their business."
By definition, outsourcing is the practice of hiring a party outside of a company to perform services that were traditionally completed in-house by one's own employees. Transferring some of a business's operations to a top outsourcing destination like the Philippines means they can enjoy larger and more diverse workforces at cost-effective price structures.
What's more, new and enhanced technology is making outsourcing more accessible and effective than ever. From cloud computing and digital data to video conferencing platforms, the internet age has handed companies the tools they need to have confidence that partnering with remote workers is not only viable but beneficial. Technology is the backbone of any outsourcing operation and it's fair to say that it has never been stronger.
The benefits outsourcing accounting and bookkeeping services
The reasons companies choose to outsource bookkeeping and accounting services are many and varied. That said, they have one thing in common–they all want a better way of doing business. Outsourcing provides them with that opportunity and, as is often the case, can deliver benefits they did not initially consider.
Cost savings
Financial gain is at the heart of any outsourcing deal. Outsourcing saves money by accessing lower labor costs, cheaper infrastructure or an advantageous tax system in the outsourcing location. It can also increase profitability by enabling a business to take on more clients and/or offer more specialized services, with 28% of respondents in Bill.com's 2018 Client Accounting Services Survey saying outsourced accounting led to increased profit.

The potential to use outsourcing to reduce operating costs has never been more critical than in the uncertain economic environment brought on by COVID-19. This was reinforced in a Deloitte Global Outsourcing Survey 2020 of executives across the Americas, Africa, Europe, Asia and Australia both before and after the start of the pandemic. About 70% said cost reductions were a primary reason for outsourcing, with one respondent saying: "What drives the clients' decisions is cost reduction. If there is no positive cost case, it will not happen. It is always about cost."

Scalability
One of the great advantages of outsourcing is it allows companies to quickly grow teams to meet an increase in volume of business. Depending on individual needs, it is possible to recruit additional staff within a matter of days or weeks and avoid the headaches associated with investing in infrastructure or technology to support them. Such flexibility is particularly valuable for better servicing clients during accounting peak periods such as tax season.
Efficiencies
When a business outsources its accounting and bookkeeping to a proficient and expert specialist organization, it has the capacity to streamline its operations for effectiveness. Processing, negotiating and dealing with difficult functions in this manner can lead not only to specific tasks being handled with improved efficiency but lead to better overall business productivity.
Process improvements
As outsourcing companies partner with multiple businesses, they are well versed in rolling out tried and tested systems and processes. This experience can prove invaluable for companies looking to improve current functions or establish new ways of doing old tasks.
Business development
Outsourced accounting and bookkeeping allows companies to dedicate more focus to tasks that will ultimately grow their businesses. By removing repetitive, step-by-step tasks from their to-do list, onshore staff are better placed to tackle jobs that can only be done onshore such as nurturing client relationships and acquiring more accounts. This was highlighted in a Bill.com Client Accounting Services Survey that revealed 80% of 1,700 small and medium-sized businesses surveyed were pleased that outsourced accounting gave them more time to focus on their actual business.
Staff retention
Unhappy employees often become ex-employees, which costs businesses time and money by needing to search for new talent. Fortunately, outsourcing is known to have a positive effect on the morale of onshore staff as the delegation of tasks elsewhere means they have valuable time to perform more stimulating tasks, undertake additional training or work at a more manageable pace. It also allows managers to provide staff with better support, which is another essential ingredient in reducing attrition rates.
Recruitment and training
Imagine a world where the recruitment, training and onboarding of staff simply happens. No back-to-back days of interviewing candidates. No lost hours of productivity spent walking newcomers through systems and processes. The very nature of outsourcing means all that heavy lifting can not only be done elsewhere but handled by companies and people that are experts at doing so.
Quality and accuracy
Outsourcing companies that fail to deliver fail to exist, hence why they are committed to ensuring the highest level of accuracy and quality for their business partners. With an impressive range of highly qualified accountants and bookkeepers at their disposal, they are able to provide staff or assemble teams that are committed to lifting standards to new heights and ensure a better productivity balance for their onshore colleagues.
Accounting and bookkeeping roles
Where outsourcing was once about call centers, data entry jobs and basic admin support, the game has well and truly changed. Markets such as the Philippines are filled with potential staff who not only boast the highest of qualifications but the work ethic needed to succeed in a competitive business world. The fact average wages for offshore staff is on the rise highlights the increasing complexity of roles on offer including:
Accounting Supervisor/Manager
Financial Analyst
Financial Advisor
How to know if outsourcing accounting and bookkeeping services is right for you
There are clearly huge benefits to outsourcing accounting and bookkeeping services but making the leap can still be daunting. There's no simple answer to whether it is the right move for a particular business and that's why it is important to dedicate significant time and research before making a decision.
While cost shouldn't be the sole determining factor, there is no doubt the numbers must stack up and an initial cost-savings analysis would be highly recommended. If it does appear to be a clear cost-cutter, it's then a case of considering the types of tasks that would deliver the most benefit if they were managed by an outsourcing partner.
Outsourced accounting and bookkeeping are often most useful in transactional areas that involve repetitive tasks such as payroll, accounts payable and accounts receivable, thus allowing onshore staff to focus on more complex jobs. Companies interested in outsourcing must also be open to embracing the digitization of their financial and accounting processes, given the vital role technology plays in bridging the divide between geographical borders and time zones.
For more insights into whether outsourcing should be the next step in the evolution of your accounting and bookkeeping needs, download the free eBook Everything you need to know about offshoring Part 1.