Long before a certain pandemic dominated headlines, the global labour market was already experiencing an increasing trend in remote working. In fact, the UK's Office for National Statistics reported an increase of over 74% from the years 2008 to 2018, and in the US, the rate has risen by 173% from 2005 to 2020. On a global scale, Gartner has revealed that 41% of all workers are likely to work remotely for at least part of the week following Coronavirus, which is up by 30% on pre-COVID times.

Much of this is due to, or at least made possible by technology - we can meet via video conferencing and can collaborate on work that's hosted in the cloud. Even traditional software programs are now cloud-based subscriptions.

So as remote working becomes part of our new approach to day-to-day business, isn't it time we looked closely at some of the benefits?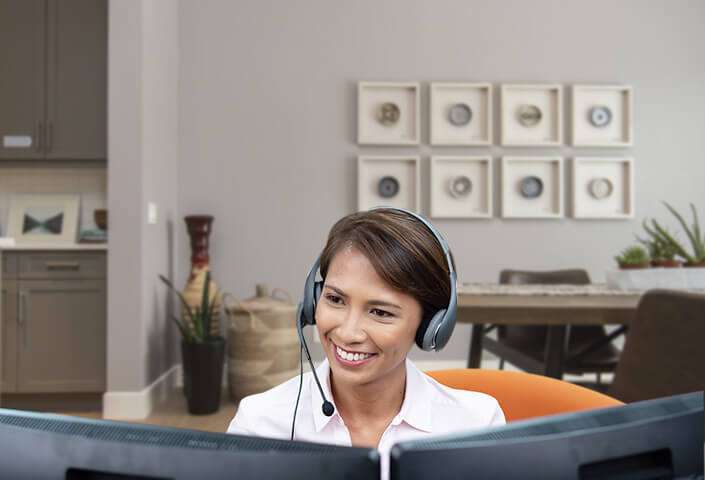 Improved efficiency and productivity
When staff have the flexibility to work remotely they are far more productive. Now whether that comes down to the fact that they are happier, more focused, can balance with other commitments or just working more, the stats are in and remote workers are 35-40% more productive.
Increased job satisfaction
With employees having the flexibility to work where they like, comes an increase in job satisfaction. So much so that a 2017 study found that 51% of Australian workers would accept less money for the flexibility to work remotely. And it goes without saying that happy employees lead to an increase in staff retention. For management, it becomes less about managing hours and more about directly managing the tasks and output of staff members.
Access to a broader talent pool
If we can remove the mindset of a 9 to 5 work day, based in a bricks and mortar local office, then the world opens up for an organization. There is a global pool of talent available that provides the opportunity to employ exactly the skills and qualifications required for the job, potentially from lower cost economies, simply because we're no longer limited to the supply and demands of a local labour market.
Lower costs
The costs of local office infrastructure is a huge burden on organizations and includes everything from the physical building through to breakout spaces, meeting rooms, office furniture, internet connectivity and computer software and hardware. Many businesses will still provide some of this set up for their staff but the overall cost is substantially lower.
Wage costs can be substantially lower if work is able to be completed by talent in a low cost economy like the Philippines, without sacrificing quality.
Business continuity
If the start of 2020 has taught us anything it's the value of a solid business continuity plan. And whether it's a natural disaster or another global pandemic, businesses need to be geared up and ready to switch between their standard operating model and a remote working model - or look to adopt a blended model which incorporates both. Many locations around the globe may continue to find themselves moving in and out of lock down so it makes good business sense to be adaptable and flexible as part of an ongoing continuity strategy.
The experiences of 2020 have broken down the final frontier of remote working for many businesses, and brought with it a certain amount of comfort for business owners that remote working can and does work. The upside for employees and the broader community is huge. For businesses, talent can be sourced from various geographic locations now that remote working is part of the new norm. This can have a significant positive financial impact.