The impact of COVID-19 on the business landscape across the globe has been nothing short of profound. And we've seen absolute extremes in these impacts - from businesses who have been forced to close doors and lay off staff, through to e-commerce entities that are struggling to keep up with an explosive growth in demand. What's more, so much of the situation is outside the control of business owners.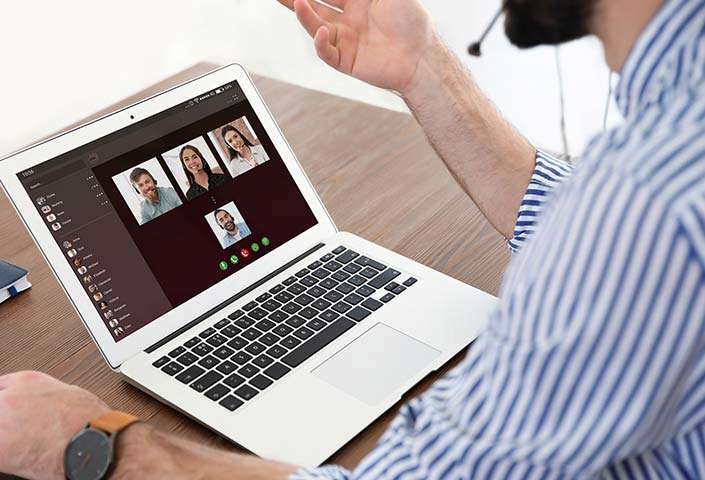 But whichever side of the COVID coin you fall on, (and yes, for some of it has come down to the blind luck of a coin toss) there are options and resources available to assist you in surviving and/or thriving in these historic times. It's all about a survival strategy to see you through to the other side and a recovery plan to get you back on track.
Surprisingly, no matter whether you're your thriving or struggling, smarter resourcing plays a huge role. Let us explain…
What could your business be doing better if it's struggling during COVID-19?
Your focus during this crazy period should really be on business efficiencies. It's not often you'll get this kind of time to really work 'on' your business rather than just 'in' the frantic day-to-day operational components.
It's time to take a step back and review your people, your processes and your technology:
Ensure that the right people are doing the right jobs
It might be tempting to get your senior, experienced staff to do whatever tasks need doing in this current business environment, but wouldn't it be better to optimize their skills and get them strategically thinking about the future direction of the business? Consider targeting new and non-traditional markets that may be reopening after lockdown, and plan for ways to grow and scale your business post-COVID. The most important task for you as a business owner is to preserve your business for the future, especially as an employer. Utilise your key staff to focus on this objective and consider outsourcing your basic transactional or higher volume tasks to lower cost resources offshore. This also puts your business in a great position for when things do start to scale up again, because no one can predict just how quickly or explosively this might happen.
Scrutinize and optimize your current business processes
It's also a good opportunity to look closely at your processes and check in with your staff on how you could operate more efficiently. When business is running as usual, do your senior staff find themselves bogged down in basic administrative tasks, rather than concentrating on ways to grow the business and reach sales targets? Again, perhaps some processes could be better completed by low cost resources in an outsourced situation, freeing up your local team.
Assess your technology and systems
Complete an audit of what programs and systems still serve your business and what should be upgraded or moved to the cloud. No doubt you've had staff working from home (and we may not have seen the last of WFH yet either) so you should be ensuring your technology is keeping pace with your requirements and that your staff have the necessary skills to work with any system changes. This may also be a great opportunity to wind up any software subscriptions you are not using in order to save on costs.
But what if your business is booming?...
How can your business cope with increased demand during the COVID-19 pandemic?
For a variety of strange reasons, many businesses have found themselves booming in the midst of lockdown and restrictions. From food and medical suppliers to ecommerce stores and logistics companies, sales have increased exponentially. As a result, many businesses have struggled to keep up with the sheer volume.
Offshore staffing solutions can again help your business resource in a smarter, more cost-effective way. From accounts and order processing through to servicing and responding to a huge number of new customers, transactional tasks and processes - these are all things that can be easily managed by an offshore team. And if you require more staff, outsourcing will allow you to quickly grow and scale your operation to suit without the added set up costs normally associated with employing new people.
It's all about getting the help you need, when you need it and resourcing in a way that ensures your lower cost staff are doing the transactional processing work, while leaving your local team free to work on your business rather than in your business.
No matter which end of the spectrum your business lies during this pandemic, now is the perfect opportunity to reassess your resourcing model. Find a low cost solution for your basic transactional work and focus your key personnel on where they are needed most - planning and strategizing for the post-COVID growth of your business. Figure out how you're going to survive this period and come out the other side stronger for the experience.
Smarter resourcing through outsourcing, could be the key to your business surviving and thriving - now and into the future. Want to know if it's the right solution for your business? Download our whitepaper on how businesses just like yours are fueling their growth through outsourcing.