As someone who has made a career out of analyzing business and social trends, demographer Bernard Salt has an opinion worth listening to. He has written several books, delivered countless keynote speeches, advised multiple industry leaders and even earned himself the title of 'Futurist'.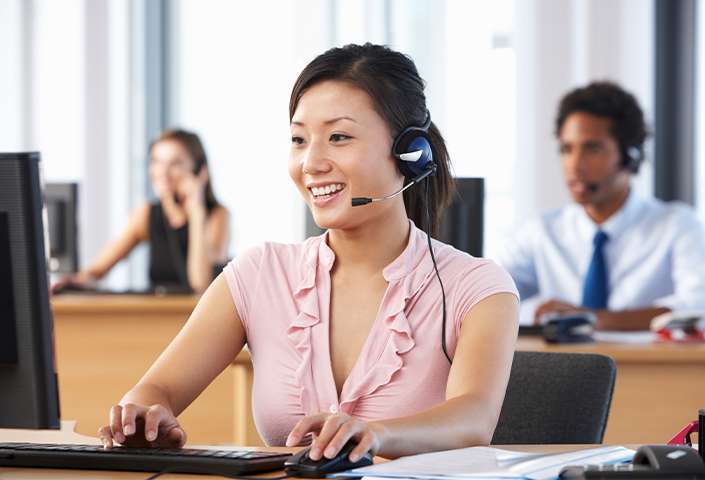 To put it simply, when Bernard Salt speaks, people listen and such was the case when he used one of his two weekly columns in Australia's biggest national newspaper to express the frustration he and so many others feel when they phone a business and never get the chance to talk to a human being.
"If this institution is so focused on customer service, as the promos say it is, why is it so hard to speak to someone about my problem?" he wrote. "I get the feeling you don't want me, or any other customer, to call for help. I get the feeling that in your perfect world, there would be no interaction with customers while you complete your transformation into a 'service delivery platform'."
Salt is not alone. Research, summarised on Customer Contact Central, has found that consumers overwhelmingly prefer using the phone as their primary channel to contact suppliers, with 45% of survey respondents opting to dial a number as opposed to email (13%), interact via websites (12%) and use online chat (10%).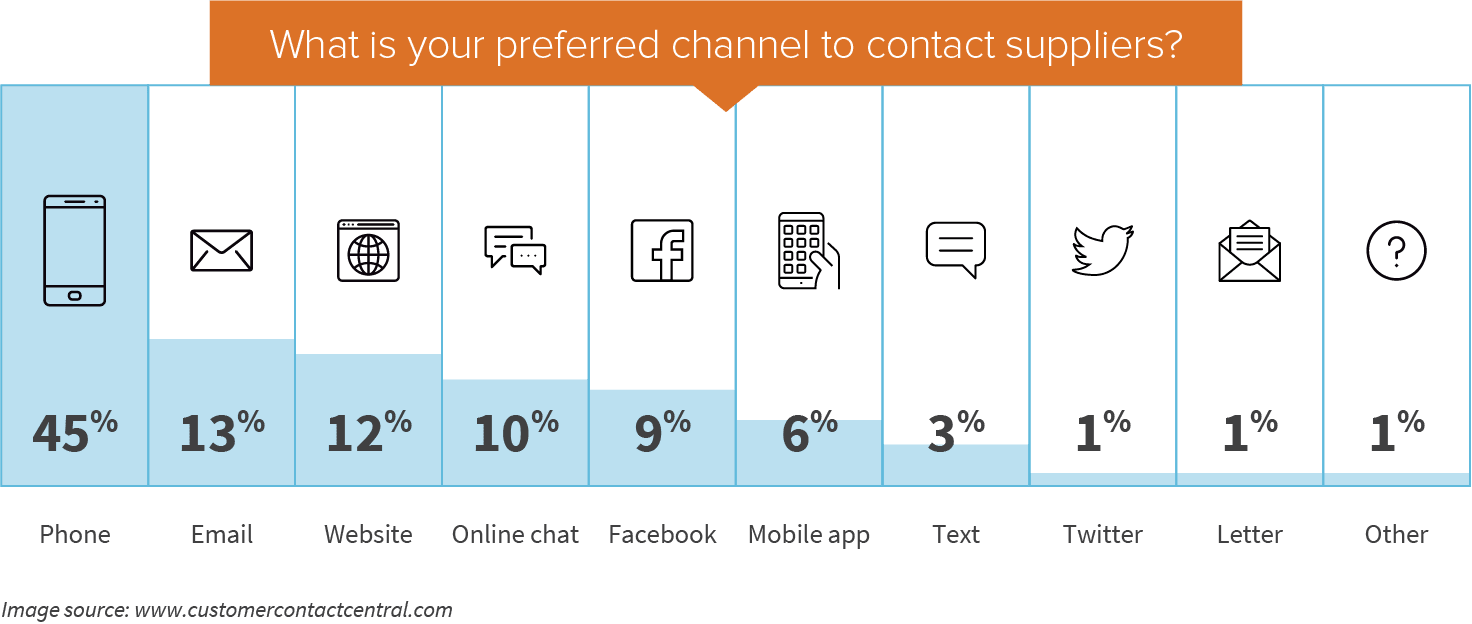 Of course there is no secret why some businesses would prefer to have machines rather than people answering their phones. Operating a contact center can be an expensive exercise but there clearly needs to be a balance between the desire to cut costs via automation and the risk of lowering customer satisfaction levels due to frustrations such as those expressed by Salt.
There is another way though, an opportunity to not only employ people to answer phone calls but ensure their time is spent productively and delivers a positive customer experience. The key to such success? Developing a winning call center script.
Benefits of call center scripts
According to respected advisory group Gartner, customer experience – aka CX – is the new marketing battlefront. Defined as a consumer's perception of how a company treats them, CX done well will likely lead to brand loyalty, positive word of mouth and the promise of return business. Conversely, negative CX often leads to a customer never being seen again and telling their associates exactly why that is the case. Research has shown that customer experience has overtaken both price and product as the key to not only attracting but keeping business in 2021.
These facts reinforce the vital role quality call center scripts can play in the modern workforce. As pre-written guides for customer interactions, scripts are designed to help phone operators provide correct information to customers as quickly as possible. They are also able to boost rapport and agent effectiveness, which in turn can result in lower return calls and fewer customer complaints. Needless to say, all of these factors contribute to positive CX.
Rather than leaving conversations to chance, providing operators a script or framework for handling calls can deliver benefits including:
Reduced training time: handing recruits a call center script provides them with a ready-made guide for the best way to approach phone calls. While less organized operations need to spend additional hours monitoring and guiding newcomers through calls, those with scripts are provided a sizable head-start to working independently.
Less human errors: dealing with annoyed or irritated customers is challenging enough without upsetting them further with incorrect information. Call center scripts provide operators with step-by-step responses to common inquiries in a simple format.
Accessible information: a script can act as a one-stop shop for accurate information to supply a customer. Rather than seeking support or answers from colleagues and other sources, call center staff are able to deliver correct information faster and with less need for additional support emails or service calls.
More consistency: as businesses grow, it is essential their brands maintain a consistent voice when dealing with customers. Call center scripts allow colleagues to deliver the same messages and quality of service to customers, which is critical for improving their CX.
Omnichannel promotion: the messaging and language used in call center scripts need not be restricted to use on phone calls. Some customers prefer to reach out via social media, email or chat and consistent scripting across all platforms helps create a

positive omnichannel experience

regardless of when or how they contact the business.
Creating a call center script
Creating a call center script requires more than just the ability to write a few good sentences. A knowledge of the product or service being discussed is crucial, along with insights into difficult situations that may present themselves during the course of a call. When crafting a call center script, one should generally look to:
Be as concise as possible to avoid wasting people's time
Introduce oneself by name to humanize the interaction
Reference the business, services or products for branding purposes
Inform the customer the call is being recorded (if that is the case)
Allow space for caller responses or queries
Draft responses to frequently asked questions
Avoid cliches such as "we are here to help"
Aim for conversational language rather than wording that sounds overly mechanical
Consider how to handle demanding clients
Collate all necessary information about products and services.
It is also important to recognize there is a distinction in scripts relating to inbound calls, outbound calls or complaints.
Scripts for inbound calls
When someone phones a business, they are usually hoping for several things, but first and foremost they want their issue or concern addressed as quickly as possible. People also expect to have a comfortable communication experience, with warning bells certain to alarm if it feels like they are on the receiving end of a script rather than a seamless dialogue.
When creating an inbound call script, businesses should consider what they are hoping to achieve during the call including:
Sourcing the caller's contact details for inclusion in a client database, if not already available
Determining why the caller has made contact and their potential as a customer
Choosing an action based on the conversation
Progressing the conversation as quickly as socially acceptable
Ensuring the caller hangs up with a positive brand impression and keen to engage with the business in future.
While each inbound call script will be unique, there are several ground rules to consider including:
Always deliver a polite greeting before introducing yourself (first name only), the name of the business and the type of activity it is engaged in. This makes it easy for callers who have phoned several different companies to immediately confirm they are in the right place.
Callers will usually ask two main types of questions – straight information (eg: description of product, price) or one containing no direct information (eg: can you help me solve a problem). Preparing responses to frequently asked questions will be a huge benefit.
Aim to source the caller's name and contact details for establishing further relations with them. It is best to give a reason for getting their name and better to seek this information later in the conversation when they are hopefully feeling more relaxed.
A caller should be asked questions that help determine their needs and the chance of a successful interaction. It is best to ask open-ended questions to prompt them to deliver the most information and for any material collected to be immediately recorded for inclusion in a CRM system or other database.
Once all questions have been asked and answered, provide a summary of their responses to ensure they were clearly understood and any mistakes can be corrected. For example: "Thank you for calling. I'm just going to run through all the details we have discussed to make sure I can address your needs."
Scripts for outbound calls
While many of above tips are transferrable to outbound calls, there are a few unique considerations such as:
Determine the issues that outbound callers address the most to ensure a script is tailored to suit. Studying the flow and conversation of past outbound call recordings is an ideal way to develop appropriate scripts.
Develop a script that can address multiple scenarios. While an agent will know the reason for their outbound call, it is essential they are prepared to tackle various conversational pathways that may unfold.
Personalization is critical. Given the business will usually possess certain information about the person they are calling (eg: name, location), use such details to your advantage to make them feel more comfortable and relaxed.
Prepare an outbound call script that leads to prompt action. Whether solving a problem, making a sale or booking an appointment, wasted time should be avoided.
Scripts for complaint calls
There is a reason so many people are familiar with the expression 'the customer is always right' – it's the truth. Complaint calls can be difficult to navigate – especially if the caller is being unreasonable – but the last thing they want (or need) to be told is that they're wrong.
Creating a definitive script for complaint calls is difficult given businesses cannot always predict why a customer is upset. That said, they should be based on common themes of understanding, empathy and reassurance so the customer believes their call is important and their complaint is being heard.
While specific language can be used in a script to address issues such as poor or slow service, overpricing or inadequate information, the common factor in all cases is to ensure the customer feels right. Rather than argue about the facts, the focus should be on assuring them their concerns are the business's concerns.
Outsourcing call centers
Offshore call centers in outsourcing hubs such as the Philippines have a long history of allowing businesses to bank significant cost savings while delivering increased efficiencies. The lower cost of living alone means that smart organizations can assemble an entire team of people that collectively operate 24/7 for 70% less than staff members working a standard 40-hour week onshore.
Better still, the likes of the Philippines is home to a huge talent pool of experienced call center workers who are native English speakers and boast excellent written English. Coupled with a culture based on politeness, hospitality and respect, it's little wonder the Philippines had the most call centers in the world as recently as 2018.
Outsourcing companies are experts at building call center teams to suit businesses of all shapes and sizes. Under the leadership of a Contact Center Operations Manager, offshore teams are assembled based on individual needs and are able to easily scale up or down as business priorities change.
A typical contact center team with a headcount of 60-100 employees would include the following positions:
Contact Center Operations Manager (usually with 3-4 team leaders reporting to them)
Team Leaders (usually with 10-15 contact center agents reporting to them)
Contact Center Agents (inbound and outbound)
Senior Agents or Subject Matter Experts
QA Manager/Specialists
Training Manager/Specialists
Workforce Manager/Analysts
Needless to say, smaller teams are always an option for start-ups or fledgling organizations, with a host of excellent candidates ready to work with quality call center scripts or frameworks.
Enhance your customer experience by using this simple and effective call center framework to develop a conversation that works for your business.