If you're a small to medium business and you're looking to grow and compete for a bigger market share, offshoring parts of your business will no doubt have crossed your mind. You've probably heard a few horror stories though — time and money risked and lost, dropping quality standards, and unhappy customers and staff.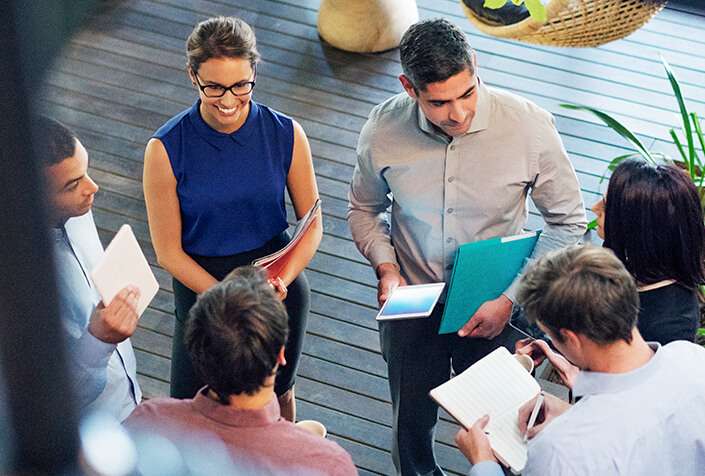 But it's not an option you can write off entirely (and clearly you haven't, because you're here!). Offshoring can make a lot of sense, if it's done the right way. And when it's possible to save 70% on costs, increase productivity, and open the gateway to a larger playing field, you can't afford to dismiss it out of hand.
The question is, how do you do it right so that it's not a complete mess? Well, it depends...
Who are you and what do you want?
If you're still very small, the answer for you could be project-based outsourcing — just farm out the odd job here or there, using freelancers as needed. Or if you've got the resources and the connections in a particular country, you could incorporate your business offshore and set up an office yourself, entirely from scratch.
But for most small to medium-sized businesses looking to take the next step, neither of those is likely to work. The first won't actually grow your business, and the second will quite probably bankrupt it.
That leaves you with two options:
You can outsource everything or go for something in between. Both of these options are discussed below.
Outsourcing the lot (the BPO model)
With this model, a local company runs the whole thing. You're entirely hands-off.
"But, but, but...", I hear you say. And yes, you're right to protest. It's your company. How can any part of your carefully built business be entirely run by someone else, with no input from you? How can you put your name to something when you don't have any control over the quality of the service?
Presumably you're good at what you do. That's why your business has survived. Actually, you've more than survived. You're doing well enough to look at expanding, but handing over parts of it entirely is not part of the plan.
But what do you know about running a business in another country? Logic suggests you should stick to what you do well (your core business). And that's true too.
Which leads us to the in-between model: managed operations.
The best of both worlds (managed operations)
The best option in your case is called managed operations. You run an offshore office in a location where your overheads are affordable, but you do it in partnership with a managed operations provider. More on them later.
Managed operations is much, much easier than doing it all yourself, and if you're prepared to do your bit and team up with the right provider, the rewards can be substantial.
Managed operations is not hands-off — far from it. Your overseas office is part of the team, same as the people who don't load the dishwasher properly in your current office. (Or maybe they do - in which case, never let them go.)
You have to be willing to put in the time and effort you'd invest in a new team at home. That means being involved in choosing the right people, training them, and bringing them into the culture of your company.
Are there team lunches to build camaraderie? Are employees rewarded with company family days out? Incentivized with friendly competitions? Have you thought about and documented your processes and objectives so you can quickly bring new company members onboard? What drives your staff? What are your goals and your company ethos?
Your new office may be thousands of miles away, but the wonders of modern technology mean you can still be in touch all the time. Connections can be fostered and good communication ingrained into the day-to-day, just as they have to be with the people with whom you share the air-con.
What you don't have to think about is facilities management. Are you familiar with the ins and outs of Metro Manila? Where are the best and worst neighborhoods? Which parts are accessible by transport? What's a good real estate deal? Which telecommunications providers will you be using? How about HR, tech support, hardware, kitchen supplies, cleaners, insurance, cyclone mitigation…
Okay, breathe into the paper bag, you'll be fine. That's the stuff your provider will be taking care of for you. Your core business is your business, but they know the lay of the land. They're also familiar with local laws and regulations that you'll have to comply with, taxation, governmental requirements and so on.
Managed operations is by no means set-and-forget, but your efforts will be focussed where your strengths lie (and you won't be having panic attacks every night).
Show me the money
So, successful offshoring is doable, but if you're ready to take your business to the next level, it requires a significant commitment. How do you quantify the return on that investment?
Your top saving is going to be in terms of labor. In the Philippines, for example, labor is up to 70% cheaper than it is at home.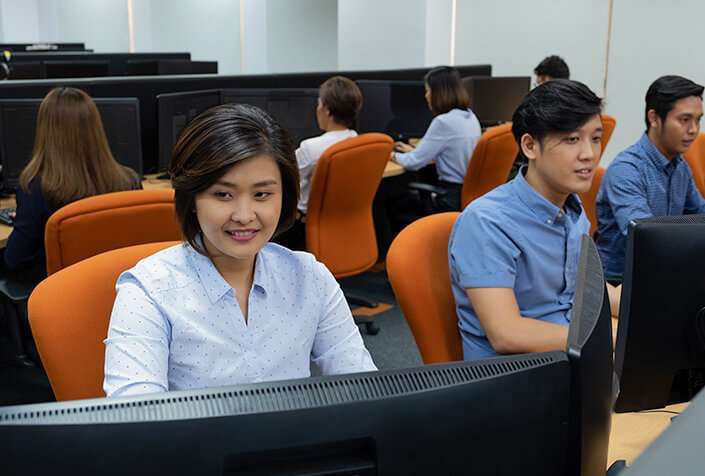 And this is a real saving, not just on paper, because the level of education, qualification and language skill available in the Philippines is on par with Western nations, so you're not compromising on standards. The Philippines is also culturally very similar, so your new team's integration — both with existing staff and customers — will be fairly seamless. You're getting the same high quality output as you would at home, at a much lower cost.
There are also efficiencies to be had in housing and resourcing your new team. Apart from the currency advantage, you also have the benefit of your provider's local contacts and contracts. They're already doing business with local realtors, tech support and so on for their other partners, and their negotiated large-scale rates mean you're paying even less for your infrastructure.
And because your provider already has their processes in place and you're not starting from scratch, you can be set up in about 6 weeks. That means you start operating and recouping initial costs pretty quickly — very good news for your bottom line.
The end game here is to position yourself competitively in today's global marketplace. Managed operations gets you into the big league by giving you access to the advantages enjoyed by large enterprises, without the risks of going it alone.
Choosing the right managed offshoring partner
As prepared as you are, the key to successfully offshoring parts of your business is to find the right partner. That's going to be someone with extensive local knowledge and on-the-ground experience. Furthermore, they need to be in sync with your goals and committed to supporting you in expanding your business to the same high standard that you currently insist on with your teams at home.
That kind of provider will be able to attract the best people from a large, well-qualified talent pool. And they'll help you retain them by equipping them well, and maintaining excellent facilities, with break rooms, training rooms and every modern convenience, in desirable locations, while supporting every-day needs such as IT and HR.
They'll also make sure you've got a robust communications infrastructure — extremely important for the integration and daily running of your offshore team — and contingency planning so that you're never left high and dry when, for example, local weather conditions leave less prepared enterprises off-air.
Why should you consider an offshore provider as opposed to offshoring yourself?
There are many reasons why you should outsource via a professional offshore provider. We explain why in this blog.