What is outsourcing and how can it support your construction and engineering services?
When an organization hires another organization to conduct a task or an activity externally, this is called outsourcing. Offshoring is a form of outsourcing where you create an extension of your business or team in another location. In the case above, an organization hires another organization with a team, say in the Philippines, to complete tasks that would typically be done in-house.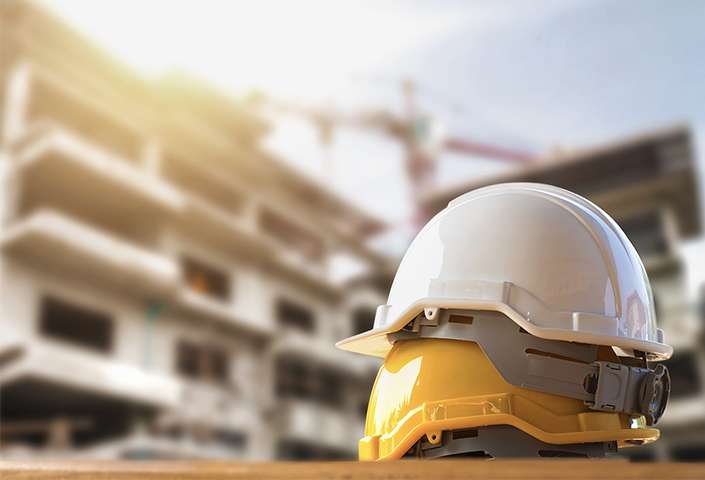 There are quite a few different offshore or outsourcing models dependent on the outsourcing provider an organization requires. An example model would involve setting up an overseas division of your company and getting a local specialist to handle facilities, IT, labor laws, recruitment, and HR. At the same time, you retain control over quality and productivity.
This model works especially well for engineering services. What often comes with the skills required for engineering and construction roles is the high cost of labour. The high-cost salaries, longer recruitment drives and complex training don't allow an organization the freedom to invest in projects, build portfolios and establish client relationships. Nevermind the cost of setting up the technology, facilities and the time to manage these new employees.
The combination of advanced technology, increased access to specialists, lower ongoing costs and improved ease of communicating with staff makes outsourcing a great solution to the challenges experienced by construction and engineering companies.
What construction and engineering roles can be outsourced?
Construction and engineering companies are facing an issue that is significantly affecting the industry's growth; labor shortages. Now more than ever, it is difficult for companies to recruit and train qualified staff, which in turn, is affecting the industry's capacity to innovate and evolve.

This is where outsourcing comes in. Through outsourcing, organizations open up their field of recruitment from local to international markets. Essentially, you could go from a market of three available engineering specialists to hundreds. Roles you can outsource include:
Quantity surveyor

Site estimator

Electrical engineer

Civil engineer

Mechanical engineer

Structural engineer

Project manager

Architect

Draftsman

AutoCAD/CAD operators.
Due to technological advances in recent years, the above roles all consist of tasks that can be achieved remotely. For example, a site estimator would prepare estimates and budgets regarding the overhead, building, and manufacturing costs of projects on programs or software like Excel. CAD operators use computer drafting systems to revise and draw the layout of exterior and interior models and so on.
Where can you outsource your construction and engineering services to?
As long as your outsourcing provider has the necessary technology and facilities that support streamlined communication between your offshore and onshore team, file-sharing processes that ensure workflow management and data security procedures in place, you can outsource to anywhere in the world.

When comparing outsourcing providers, whether they be in the Philippines or down the road from your organization, you need to ask the right questions to ensure they meet your outsourcing needs.

Topics to cover include:
Operations
Holiday and leave
Security
Human resources and recruitment
Invoicing and account management.


When considering where to outsource your engineering services, you'd be looking at factors such as English proficiency, specialist skill expertise and access to engineering technological tools, to name a few. This is where the Philippines excels.
Why outsource your construction and engineering services to the Philippines?
Due to lower living standards, construction and engineering companies can reduce employment costs by outsourcing to the Philippines. However, there are far more reasons why construction and engineering companies choose to outsource to the Philippines. These include:
Filipinos are engineering experts:

The Philippines produces more than 70,000 engineering graduates each year, a ready-made workforce for completing both complex and entry-level tasks such as structural engineering and 3D architectural rendering.

The Philippines has access to engineering tools and systems:

The rise of

3D modeling

and drafting tools has created a global language where educated Filipinos can tackle drafting, designing, and estimating services.

Filipinos can communicate effectively with your onshore team:

English is an official language of the Philippines and makes training new team members, discussing project specifications, and engineering terminology easier.

Filipinos put in the work:

Timelines and project deadlines heavily dictate engineering and construction companies.

Filipinos are honest and hard-workers

and are happy to put in the hours to get work done. You could even secure 24/7 operations by having your offshore team work while you sleep.

Government support is strong towards outsourcing in the Philippines:

The engineering issues of securing qualified workers at lower costs is no issue in the Philippines, with the government actively investing in their infrastructure and technology to support the outsourcing industry.

Filipinos are remote working specialists:

There are currently upwards of 1.2 million outsourced employees in the Philippines, with outsourcing revenue hitting $25 billion in 2019, so engineering companies can have complete confidence that their outsourcing providers know what they're doing.


What are the benefits of outsourcing construction and engineering services to the Philippines?
The main benefits that come from outsourcing construction and engineering services to the Philippines include:
How to know if outsourcing your construction and engineering services is right for your business?

There is a simple way to identify whether outsourcing is right for your construction and engineering services;

Take a hard look at your engineering team and breakdown their tasks and responsibilities. Are there any tasks that are:
Repetitive in nature,

Completed online or could be digitized to be done online,

Time-consuming and de-motivating to employees,

Require specialist skills that are attributed to high-cost salaries,

Not digital, but consist of administrative components, like data entry?




Do you have:
Access to cloud-based information sharing systems,

Training templates for new employees to learn methods and processes, or could you create some?




If your answer is yes, to any of the above questions, then outsourcing your engineering services is right for you. The great thing about partnering with the right outsourcing provider is that you can tailor how many employees you have at any given time, what quality work you expect, and the KPIs they need to hit. Although your offshore team might be on the other side of the world, you can still control the level of productivity and quality that they produce.
What next?
With costs being a significant obstacle for construction and engineering companies when planning for growth, outsourcing can be a solution. In fact, one of Australia's leading engineering companies used offshoring to grow from 5 to 80 quality employees in the Philippines, across 31 job profiles including accounts payable, purchasing, software development, IT service desk, resource estimation, accounting, document control, and human resource administration.
If you consider outsourcing as an option for your construction and engineering business, check out our guides on setting up an offshore team, Part 1 and Part 2.