Outsourcing back office functions takes pressure off your local team and gives them more time to focus on high-value, complex projects that generate revenue. If you choose the right provider for your business, an offshore team can perform high-volume, process-oriented tasks just as proficiently as your own employees, but for a fraction of the cost.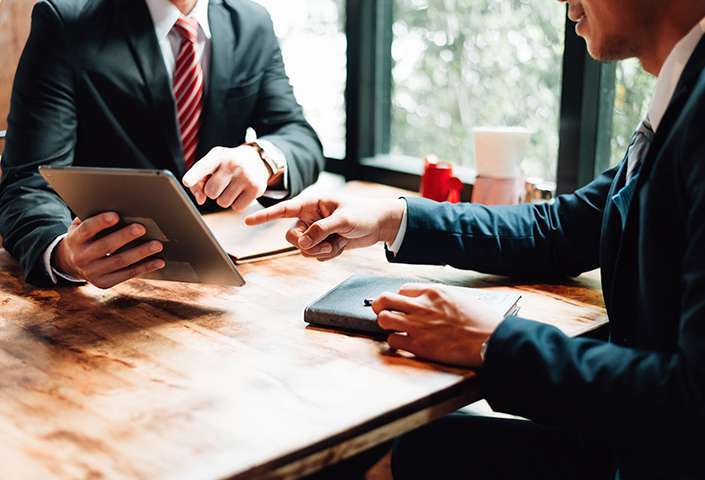 Back office tasks such as administration and data analysis are commonly outsourced offshore. In fact, virtually any task that does not require face-to-face engagement with customers can easily be performed by a third party. From finance, accounting and payroll through to human resources, marketing and personal assistance - there are many back office functions that are all well suited to offshoring.
Selecting the best offshoring provider for your business
When it comes to selecting an offshoring provider, it's important to make your choice based not only on the quality of the provider but also on their ability to meet your business's unique needs. A good offshoring provider will engage in a discovery phase and advise if they believe certain work is unsuitable for offshoring, or if they don't think their team members can provide the services you are looking for.
Ideally, you should try to get to know your offshore partner in person before engaging them. At the very least, there are a range of questions you should ask prospective providers to help you determine whether they can offer the level of service and support you need for guaranteed success.
Operations
Some basic questions you might initially ask are whether their staff work at home or in an office, and if they operate 24/7. It's important to establish what tools are in place to ensure workers remain online and productive 100% of the time, and how they are supervised, so you know you will be getting value for money.
Holidays and leave
You'll need to know when your team members will and won't be available to you, so find out which public holiday schedule they will be working to, and how much annual leave and sick days they receive. Ask how the additional costs involved with public holidays are managed, and what healthcare benefits staff are eligible for.
Security
It is imperative to be confident that your outsourcing provider has adequate security procedures in place. You'll need to know what security policies and infrastructure they implement to manage data, security and privacy. How do they ensure their staff are not using mobile phones and USB drives at workstations, and that they can't access cloud-based systems and applications outside of the office? It will also be of interest to know if there have been any data breaches in the past.
Human resources and recruitment
Outsourced staff will only be engaged and enthusiastic about work if the provider treats them fairly, so be sure to ask about employee satisfaction, staff retention, performance reviews and productivity reporting. For reassurance that the provider can supply quality staff, find out about their recruitment processes - how they choose the best candidate for the role, what testing is performed on applicants, and what happens if a team member turns out to be unsuitable. You should also determine how many hours a day the staff will actually be working for your business, whether they are a dedicated resource, and how the provider manages your team's career aspirations while ensuring continuity for your business. In other words, you want to know your offshore team members will be committed to you for whatever period you require.
Invoicing and account management
There are some practical matters you'll need to consider too. What currency does the provider invoice in, and how are currency fluctuations managed? Do they employ an Account Manager in your home country? Make sure you are informed of all the details of the contract, such as any hidden costs and minimum contract terms. Finally, you will need to know about the notice period, and termination fees in the event things do not work out between you and the provider.
Are you interested in recruiting an outsourced back office team?
MicroSourcing can help you build a dedicated offshore team, regardless of the roles and level of specialization you require. With over 5,000 employees, six delivery centers and 380+ clients, we are one of the biggest providers of offshoring solutions in the Philippines.
If you're ready to discuss your company's back office support needs, call +61 3 7003 9283 to book a free consultation. Or, to learn more, download our whitepaper, Everything you need to know about offshoring Part 1.