The traditional sales model of outbound appointment setting and face-to-face meetings burns up a great deal of time and resources. With business development managers attending an average of three meetings per day, that's a lot of time wasted travelling between appointments and a lot of money spent on fuel or Uber fares. Not to mention the stress on staff who spend most of the day rushing from meeting to meeting and the frustration of dealing with no-shows.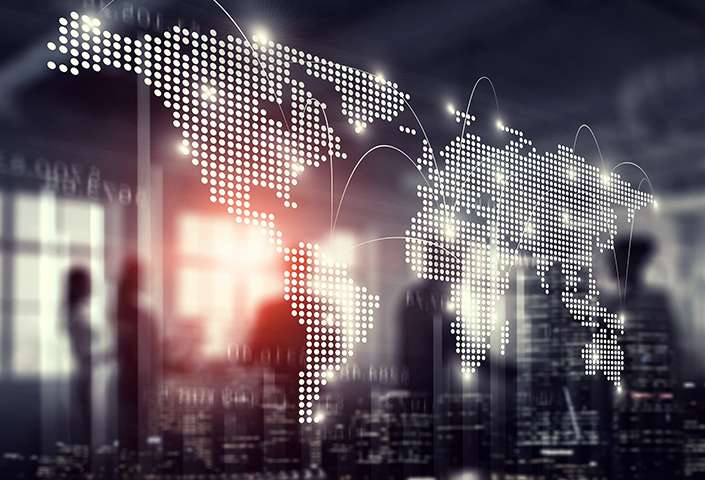 As technology continues to advance, and remote or virtual work models become the new normal, it's time to look at a more efficient way of operating. The implementation of digital tools can allow your company to utilize its people more efficiently - no matter where they are located. In the context of sales people, this means better results for everyone. Using digital tools saves time compared to traditional methods and allows your company to invest in other areas of the business. You can increase the capacity of your sales team, close deals faster, and generate more revenue for your company.
Combined with an inbound marketing platform, a technology-based sales process employing video conferencing and automation can result in better qualified leads and increased sales conversions.
Here are a few key areas your business can focus on to help digitize your sales process:
Video conferencing
Driven by the demand for remote and virtual work, video became one of the world's most important communication tools in 2020. The video conferencing platform Zoom saw 200 million daily meeting participants on average at the beginning of 2020, compared to an average of 10 million in December 2019, according to Skillscouter. With most people becoming increasingly comfortable using these types of applications, it's a good time to get on board with the video conferencing trend.
Save on travel time and costs
One of the biggest advantages of video calling for sales teams is that it saves on travel time and costs. Through video meetings, businesses can reduce overall travel costs by 30%, according to PGi, and travel time to meetings can be eliminated. When it's not possible to travel to meet with clients - as in the current climate - video calls are crucial in helping to build and maintain key relationships.
Being on the road constantly can be physically and mentally taxing for your sales staff, making it difficult for them to be productive on the job. A recent survey by NexTravel found that about one in five frequent business travellers say work-related travel has a negative impact on their mental well-being, while one-third of respondents said their travel schedule disrupts their productivity.
Video conferencing allows sales teams to meet with a lot more people in a shorter time frame. This means they can widen their territory and discover more potential customers. They can connect more quickly, which can help them meet their goals and hit their sales targets faster than before. Video also enables sales staff to meet with multiple decision makers from a variety of locations all at once.
When BDMs don't have to meet with customers and prospects in person, they can use that time they would've spent on the road to connect with even more potential leads.
Video versus phone meetings
Video meetings offer many of the advantages of personal interactions in a way that phone calls simply can't. One of the biggest benefits of meeting clients in person is that it allows you to build rapport and trust with a new contact. Conducting video meetings similarly enables prospective customers to see your face and form an impression of you, which assists in building a strong, professional relationship. Video conferences also give you a chance to see how your prospect is responding to the information you're delivering and adjust your approach if necessary. They're also more likely to remain engaged for longer: research shows that a person's attention span is held for 12 minutes longer on a video call than on an audio-only call.
Video conferencing also allows you to share collateral such as presentations, infographics and datasheets with your prospects, and even do walk-throughs or live product demonstrations.
Automation
Beyond the video sales meeting, automation provides another way to enhance productivity and save time and costs. Marketing automation tools can let you know when a prospect completes a landing page form, if they open an email and if they click on any links. They can help you identify sales qualified leads that are ready to be contacted by your sales team.
Here are five ways to automate your sales process from Freshworks:
Email: Sales staff spend an

average of 21% of their day writing emails

. Automating generic, repetitive messages such as welcome emails, follow-up messages, and thank you emails can free up time for other tasks, such as talking to new prospects.
Lead prioritization: Artificial intelligence-based lead scoring tools can help your sales staff determine which leads are most likely to result in a lasting relationship with your company, minimizing time wasted on unviable leads.
Lead distribution: Research indicates that calling a lead within the first five minutes of sign-up significantly increases the likelihood of them answering the call. Automating lead assignment makes quick response times far more achievable than when done manually, resulting in better lead conversion rates.
Day-to-day tasks: Tasks such as data entry, creating appointments, setting reminders and invoice generation can all be easily automated to save time and effort.
Report generation: Automating report generation eliminates the need for manual collection, organization and analysis of data, as well as reducing the opportunity for human error.
If your business is looking for more ways to make its sales process more efficient, offshoring could be the answer. Outsourcing sales support tasks such as CRM management, calling prospects and preparing sales contracts frees up your local BDMs even further to focus on nurturing customer relationships and identifying new prospects. Using digital tools such as video conferencing and CRMs, working with a remote team is easier than ever.
To learn more about whether working with an offshore team is right for your business, download our eBook, Everything you need to know about offshoring Part 1.