Disruption to businesses and economies caused by COVID-19 has posed huge challenges to business continuity. Even the most robust business plan is likely to need tweaking to ensure survival in a post-crisis world. Businesses must consider what the future may look like and think about what lessons can be taken from the pandemic to prepare for the 'new normal'.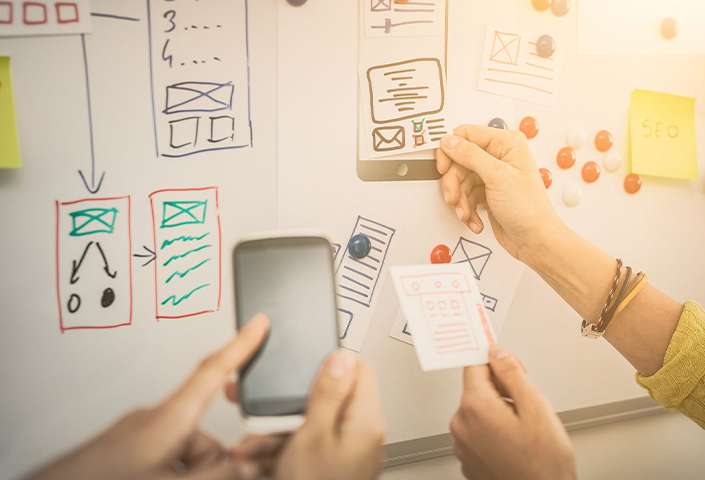 On a positive note, the health crisis has opened up possibilities for competitive reinvention and differentiation. Business leaders should focus efforts on determining the opportunities and risks that the new environment offers their industry and organization. There is scope to accelerate operational transformation, developing new business models, and connecting more closely with customers.
Here are four things to consider when planning for 2021.
Embrace the 'new normal' and become more agile
Most businesses are unlikely to return to the same working and customer service practices they enjoyed only a year ago. Instead, there is an enormous opportunity for organizations to capitalize on the cultural and behavioral shifts that COVID-19 introduced so they can carry across into a post-COVID world. Businesses that can reinvent themselves and their operating models and create new sources of advantage will be well positioned for the new normal that awaits.
This might mean things like developing omnichannel business models that combine digital and face-to-face offerings to meet both health regulations and changing consumer demands. Embracing new modes of operation - such as remote working and connecting with colleagues via video-conferencing platforms and digital collaboration tools - will save costs, increase employee satisfaction, and reduce carbon footprints.
Businesses may also need to introduce greater agility and flexibility into their supply chain so that they can switch to new suppliers if required. It may even be necessary to change plans or remove products that no longer make sense.
This crisis also offers an opportunity to build organizational resilience by identifying and resolving any existing weaknesses in business and operating models. In doing so, businesses will be better prepared for any future challenges or crises.
Undertake scenario planning
As the future remains uncertain in the absence of a COVID-19 vaccine, it's imperative to build flexibility into business and operating models. Business leaders must consider what possible scenarios might continue to unfold as a result of the crisis, assess their potential impact on business performance, and adjust budgets and business plans accordingly. Scenario planning enables organizations to see the bigger picture and make decisions about how much stock to hold and how to balance inventory cost versus the cost of failing to satisfy customers.
Economic upheaval is cyclical in nature, so plan how your business and your workforce will withstand the ebbs and flows. Continual monitoring of the situation will be required, and strategies may need to be adjusted as things change.
Supercharge digital transformation
Organizations that had already embarked on digital transformation before COVID-19 struck are adapting to the crisis more comfortably than others. Their business models and working processes allow them to pivot more rapidly to a new way of working and accelerate changes already underway. The capacity for new technologies to enable businesses to emerge stronger and better positioned for the post-COVID world is clear.
At a minimum, businesses should rethink the way their employees collaborate with each other and with customers – within the office, regionally, and globally. Investing in digital collaboration tools and cloud-based office technology will not only help your business adapt to the new normal, but it will also ensure your teams are better equipped to work remotely in future times of crisis. Further digital transformation plans should be centered on simplification of the customer experience, according to a report from PwC.
The World Economic Forum notes that this period is an opportunity for business leaders to explore how they can make greater use of technology to augment people to achieve productivity gains, improve employees' working lives, deliver better products and services to customers, and help drive higher economic growth.
Prepare your workforce for the new world
The global pandemic has forced businesses to reassess almost every aspect of how they work - from adopting new technologies, to changing the way everyone interacts, to allowing employees to work from home. Many of these changes are here to stay, even post-crisis. It is important to ensure that employees have the right skills and a willingness to embrace these changes. This will entail undertaking a detailed assessment of the new skills and competencies required, and supporting your workforce by ensuring your upskilling program reflects individual needs, aspirations, and job demands.
If you'd like to explore another way to help move your business beyond the pandemic, download our eBook, Everything you need to know about offshoring Part 1.