Around the world, social media growth is accelerating. As more and more people use - and are influenced by - platforms like Facebook and Instagram as part of their daily routine, there is a growing opportunity for brands to optimize their exposure and find new prospects via these channels. Social selling is fast becoming the best way for sales professionals to reach more customers, win more sales, close more deals and build more trust with prospects.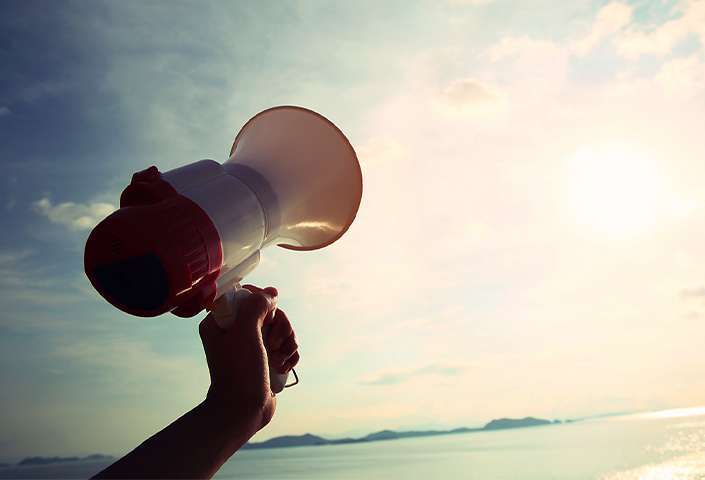 What is social selling?
Social selling is the art of using social media to find, connect with, understand and nurture sales prospects. It's a way to build brand awareness and develop meaningful relationships with potential customers, so they think first of your business or brand when they're ready to buy. This sales technique is a modern alternative to the unpopular (and ineffective) practice of cold calling and results in better lead generation. Building and maintaining relationships is easier within the network that you and your customers trust.
Social selling is not the same as social media marketing, although the two go hand-in-hand. Social media marketing is marketing online using different social media platforms and tactics to win immediate conversions or improve brand awareness. Social selling is focused more on generating leads and nurturing relationships.
If you have a company account for any social network - such as Facebook, Instagram, Twitter, Snapchat or LinkedIn - you're already passively involved in social selling.
Use of social media is growing
Social media usage is growing at a rapid rate, representing an enormous market for social sellers. Worldwide, there are 4.14 billion active social media users, and an average of two million join them every day, according to research by We Are Social. The typical user now spends roughly 15% of their waking life using social platforms, or almost 2.5 hours per day. Social media accounts for more than one-third of our connected time.
In January 2020, Australia had 18 million social media users, up 4.3% from April 2019, and social media penetration is currently at 71%. There are around 223 million social network users in the US, with a user penetration rate of 67%.
While much of the recent growth in social media use is the direct result of the new habits people adopted during COVID-19 lockdowns, overall user figures are not expected to fall back to previous levels once people return to more normal routines. The pandemic also pushed a wider range of audiences online, with many more older people going digital. This means organizations can now use digital channels to reach wider audience categories than ever before.
Growth in online shopping
Consumers across the world are becoming more comfortable with buying in the digital space. Globally, online shopping grew exponentially during 2020 and will continue to rise in 2021 despite some easing of COVID-19 restrictions, according to Experian. A third of Australians surveyed said they expected their online shopping habits to increase in the coming months, while 32% believe they will continue to shop online for the next six to 12 months. The unprecedented eCommerce surge will also carry through to 2021 and beyond in the US, leading to a permanent increase in online shopping.
Most popular social media platforms
Facebook remains the most-used social media platform globally, followed by YouTube and WhatsApp. According to We Are Social, almost all of the world's top social platforms saw strong audience growth in 2020. Instagram added the greatest number of new users between July and September. Its advertising audience grew by more than 76 million, reaching a total of 1.16 billion people by the start of October 2020. In contrast, Facebook's global advertising audience grew by just 45 million during the same period, although it still has a much larger total advertising audience of 2.14 billion. The addition of 36 million new users between July and September takes Snapchat's global advertising audience to 433 million.
The role of social media in brand discovery and purchasing decisions
We Are Social's research shows that search engines are the most popular means of discovering new brands and products for global internet users, followed by television ads and word-of-mouth recommendations. Ads on social media come in fourth, with 27% of internet users aged 16-64 saying they discover new brands and products this way. Almost 24% say that recommendations or comments on social media are an important way of finding out about new brands or products. Social networks are used by nearly 44% of internet users to research brands, second only to search engines.
When it comes to B2B decision makers, more than 36% say they discover new brands and products through social media, and the channel is "very influential" when researching new brands and products for more than 30% of decision makers. YouTube, Facebook, WhatsApp, Instagram and LinkedIn are the top five most popular social channels for B2B research.
Furthermore, 47% of buyers view at least 3-5 pieces of content before they contact a sales representative, and 65% of buyers agree that a vendor's content has a significant impact on buying decisions.