Scaling a finance business amidst a pandemic can be a challenge. However, despite these economic challenges, the global financial services market is expected to grow to U.S. $22.5 billion in 2021 at a compound annual growth rate (CAGR) of 9.9%.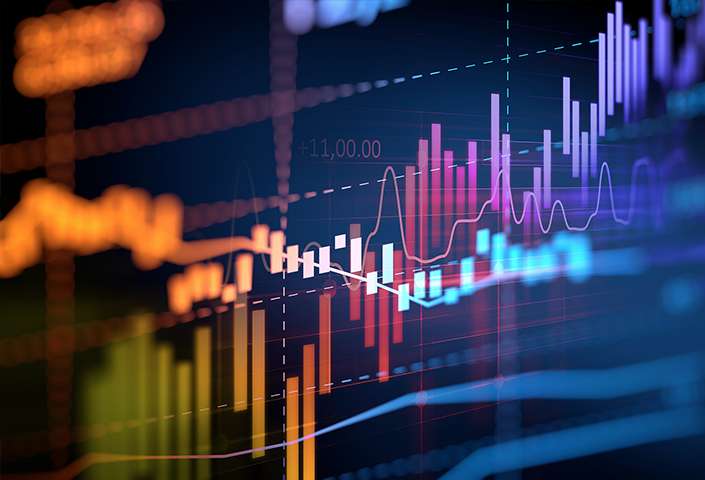 It's now more important than ever for finance businesses to do all they can to sustain a competitive advantage. Here are 5 tactics that you can use grow your finance business:
1. Consider self-service implementation where you can
The pandemic changed not only consumer buying habits or how they socially interact with their peers, but also how they handled their finances. Branch closures and social distancing regulations led consumers to turn to self-service banking options out of convenience. But now, banking on a mobile device has become almost an everyday habit and it's self-service implementation opportunities like these that finance businesses need to consider to meet today's customer demands. In fact, nearly two-thirds of financial institutions expect ATM usage to increase in the coming years, with almost 50% planning to improve ATM functionality due to demand increases.
It's evident that self-service is evolving at an ATM level, with up to 95% of routine branch banking transactions able to be carried out by an ATM instead of requiring an in-house branch account manager or teller to assist. With 67% of consumers preferring self-service over speaking to a company representative, finance businesses need to keep up with the digitization of banking interactions in order to satisfy consumer wants and needs. There are a number of other self-service opportunities available for financial institutions that can reduce overhead costs, decrease waiting times and improve customer loyalty and satisfaction. These include:
Cardless transactions
Video tellers
Tablet integration
Online loan applications.
2. Assess your online brand reputation
Social media usage continues to increase around the world. And with it, comes a new way of attaining prospective customers, retaining existing ones and getting your brand out there. Assessing how your finance business is measuring up against the competition across online platforms such as Facebook, LinkedIn, Twitter and Instagram is crucial in today's 'connected' world.
Lead generation is key when considering business growth opportunities online. Improving your brand's social selling can be an easy way to generate new leads from a sales perspective. The aforementioned social media platforms can help you plant your name, brand, mission, values or services and products within your target audience's minds so you become the forerunner when they consider what company will meet their financial needs.
It's not as simple as just placing a paid advertisement on Facebook. You also need to make sure you are readily available to online customers, answering questions and showcasing your finance expertise online - whether through one-on-one chats or in general posts and blogs.
3. Invest in automation and artificial intelligence
In just four years, businesses that adopted artificial intelligence (AI) have grown by 270%. Customers are now wanting quicker response times from banks, and with the increase of digital banking due to the pandemic, financial institutions need to find ways to meet these demands. AI-powered chatbots are a great solution to this challenge.
These chatbots are able to process and pull information from key sources and respond to incoming customer service inquiries quickly and efficiently. They are now able to recognize when a request may exceed their own AI capabilities and escalate them to live customer service representatives. In terms of cost-savings for businesses, chatbots are forecasted to save companies U.S.$8 billion per year by 2022. In fact, the finance sector is embracing this technology so much so that 70% of customer interactions are now expected to involve some sort of involvement by machine learning applications, chatbots or mobile messaging by 2022.
Artificial intelligence and automation applications are 'super data' processing machines. This means that they are able to extrapolate large amounts of data, generate important information necessary for key business decision-making and even take care of tasks that free up time and budget for organizations to focus elsewhere.
4. Prioritize an omnichannel customer experience or CX strategy
The need for a 'seamless' customer experience is crucial. Today's customers want to move from one thing to the next without hurdles - start a journey in one channel, press pause and move to another to complete the process later; an omnichannel customer experience. Banks that adopt omnichannel strategies that deliver interactive, personalized experiences through multiple channels will be better placed to not only retain customers but access the data needed to better understand and predict their behavior. Otherwise they risk the consequences with 51% of customers stating they would never do business with a company again if they have had just one negative experience.
To implement an omnichannel customer experience in your finance business, consider the following tips:
Understand your customer's preferred channels of interaction
Improve your response times to queries and questions
Harvest data from multiple channels to provide insight on purchasing habits
Hire the right people who understand omnichannel customer experience.
An omnichannel approach means going the extra mile for your customers. Customers are more digitally aware than ever before. This means there are certain expectations regarding communication that you will need to meet. With an omnichannel approach, it means the customer is a priority and your business is equipped to accommodate their interaction needs where, when and how they want.
5. Consider alternative resourcing strategies
30% of companies are able to fill a role within 30 days, while others can take up to four months. Alternative resourcing models, can actually help improve these recruitment times, improve business efficiencies and allow for more time to focus on business growth.
One of the many reasons finance organizations struggle to grow is a lack of funds to invest in additional resources to support growth objectives. When faced with a sudden increase in demand or influx of client requests across different business functions, often finance businesses don't have the time to recruit a new employee to leverage potential growth opportunities. Outsourcing is an alternate resourcing strategy that can take care of recruitment so you can spend more time on what really matters. Efficient outsourcing providers can even have your outsourced team set up in as little as six to eight weeks.
By hiring an offshore team, you can free up funds that can be used to reinvest back into the growth of your business. With the additional support of an offshore team, you can increase the capacity for your organization to take on more work.
What next?
Getting the most out of your resources while maintaining low costs is a key goal for most finance businesses. Finding ways to optimize business operations in 2021 based on lessons from the pandemic is critical. These can include:
Adopting new technologies
Improving remote work practices
Automating business processes
Considering outsourcing business functions.
Take this into consideration when you want to drive business efficiencies without significant investment.