Every business has the same goal; to drive efficiencies and get the most out of their resources. To keep it simple - reducing costs and increasing profits are achievable when businesses stay efficient.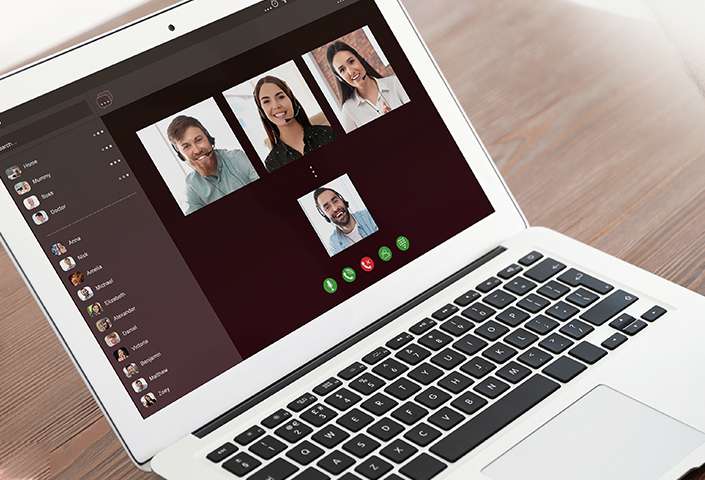 Changes to working conditions brought on by COVID-19 restrictions have revealed ways to optimize operations for the least cost and have seen increases in productivity levels.
This blog explores how COVID-19 has re-wired the way businesses operate forever including: the adoption of digital technology, the rise of remote work and the application of AI and machine learning to core business areas.
The adoption of technology during COVID-19
Australian companies have increased their adoption of some key digital technologies during COVID-19 according to a recent study. The study conducted by AlphaBeta illustrated how the adoption of technology improved business resilience and continuity throughout the pandemic. Firms with higher adoption of front office and back office digital technologies had stronger revenue, employment and profitability.
One in four Australian businesses that introduced new workplace practices to support the increase of digital tools reported productivity improvements three times greater than those who did not. These practices included:
Increased IT support for staff
New policies for working hours
Initiatives to increase social connectivity and support physical or mental health
Reporting structures and additional training support.
Working from home; during COVID-19 and beyond
Organizations and staff worldwide have quickly adapted to working from home with little to no preparation. Not only does working from home require little investment to maintain moving into the future, but staff satisfaction rates have increased, and many are now reluctant to return to the office.
A study by Swinburne University suggests that working from home will become more common in the aftermath of COVID-19. Three out of four managers believe their staff will do more remote work after the pandemic than before due to the increased and sustained production levels.
The benefits of remote work for both employees and employers include:
Increased productivity levels:

The productivity outcomes reported in the AlphaBeta study were more positive for digitally advanced firms that had staff working from home. Organizations that had part of their workforce working remotely during COVID-19 saw a 41% increase in productivity levels.

Better work-life balance:

Lower costs:

Greater capacity to cope with crises

Reduced environmental footprint

COVID-19 has seen a dramatic reduction in traffic, congestion and pollution around the world. Thanks to technology and the ability to work from home, further opportunities arise for companies to reduce their carbon footprint.
Automation and AI
Automation allows resources to be diverted anywhere and can be woven into anything from software applications to self-driving vehicles. Automating operations will increase efficiency, productivity and lower costs in the long run, leading to greater customer satisfaction, faster response times, and more time to attend to complex customer needs.
Automation offers organizations, during and after this pandemic, an opportunity to re-invest in staff capacity and re-training. This results in higher employee engagement and staff retention which directly affects productivity and creates major efficiency gains.
AI enables tasks to be performed more efficiently and quickly, increasing business efficiency in the process:
By improving customer service: Chatbots free up customer support staff to focus on more complex queries and tasks. The fast response times they enable increase the likelihood that customers will return.
By reporting speed and accuracy: AI can analyze data analytics more efficiently than a human could, resulting in more accurate business forecasts.
By streamlining HR processes: AI can cut down the time needed to recruit and onboard new employees by scanning resumes and inducting them through chatbots.
Project management
One of the keys to driving business success is a robust project management (PM) system. Effective PM processes foster productivity and collaboration within a remote working environment such as COVID-19.
By helping keep team members on tasks and meeting deadlines, overall efficiency is amplified. Allowing team members to communicate effectively about projects and goals, PM systems are well placed for remote work.
PM tools allow for centralised workspaces and avoid duplication and error from lack of communication. Team leads can manage team workload easily and are able to measure team and individual performance accurately to pinpoint team members who may need further assistance.
Do you want to improve your business efficiency?
It is now more important than ever, for businesses to start investing in ways to maintain business efficiencies and productivity levels if they are to stay ahead of the pandemic's economical influences, now and into the future.
Digitalizing processes, encouraging remote work, investing in AI or PM systems and even the concept of outsourcing are all ways businesses can reduce costs, increase quality and scale faster.
If you'd like to learn more about how offshoring can benefit your business, download our eBook, Everything you need to know about offshoring Part 1.