If anyone needs further proof of how quickly cloud computing has become the norm rather than the exception in the world of Financial Planning and Analytics (FP&A), consider how the landscape looked only six years ago.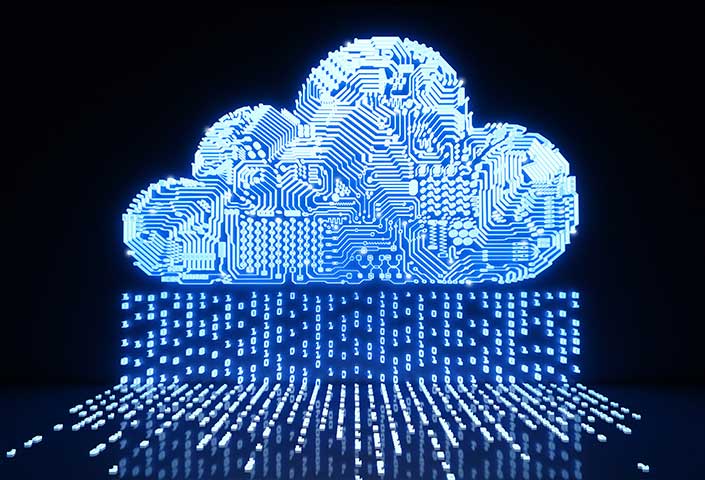 Back in 2015, the American Productivity & Quality Center was talking up the fact that a whopping 25% of survey participants were using cloud technologies to do their finances and a further 22% were considering a move to the cloud within the next year. The ability to store data and resources in an online server rather than on a local hard drive was clearly the next big thing.
Well, the next big thing is now the done thing, with APQC research in 2019 showing more than three-quarters of participants across its financial management surveys were leveraging cloud computing and the majority of the remainder were planning to move to the cloud in the future.
No doubt this percentage has increased in the last year.
While some on-premises offerings still exist, the FP&A solution market is all about the cloud in 2021. As a result, architecture is typically easier to use and maintain than traditional methods of compiling and analyzing a company's financial strategy such as developing manual spreadsheets and reports.
No matter how big or small a company, nor how complex its financial nature, there is a cloud financial planning and analysis solution to cater for it. From budgeting and modeling to performance reporting, there is no longer a need to debate the actual merits of adopting a cloud-based solution. These days it is a simple case of accessing the best FP&A tool to meet business needs.
It is imperative that FP&A specialists ensure they are across the latest cloud solutions, especially given the evolving nature of the technology. The cutting-edge aspect of cloud computing solutions means new platforms are constantly launching and those that already exist are being updated. That is why practitioners need to adapt their thinking and strategies to meet what is on the market. Transitioning to new platforms can be a hassle but the benefits of finding one's right place in the cloud far outweighs the negatives.
SaaS solutions reduce application support costs and increase application flexibility. Boasting global accessibility, ease of implementation and continual upgrades, modern cloud solutions allow FP&A teams to compile and deliver executives with the information and reports they need more easily and cost-effectively than ever.
So, which solution is best for your business?
FP&A tech provider Vena Solutions describes modern financial planning as "an art and a science", a world in which "FP&A professionals gather information, build data models and transform information.
into clear reports that drive strategy and business decisions". It also highlights that the world is not perfect and FP&A teams can find themselves hamstrung by the tools they use.
With providers of all shapes and sizes offering FP&A software, selecting the right platform for your unique needs can be daunting. That is why we have compiled this list of the top FP&A tools on the market– what it is, how it can benefit you and where you'll find it. With a growing list of products on the market, it is only a selection of what's on offer but it represents the cream of the crop.