This year has seen rapid growth in the uptake of many technologies as COVID-19 forced a change in the way we operate both at work and at home. The demand for digital platforms and experiences will continue to accelerate in the future as businesses and consumers seek alternatives to in-person gatherings. Let's take a look at some of the top technology trends that are likely to gather pace in the coming year.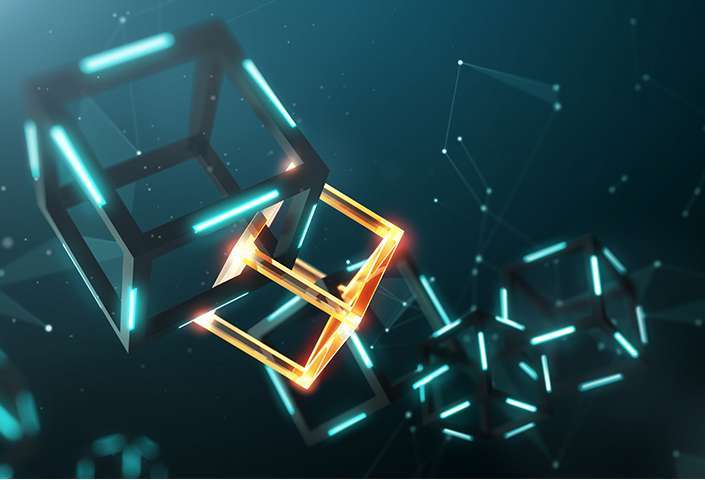 Hyperautomation
Hyperautomation - which is irreversible and inevitable - is the key to both digital operational excellence and operational resiliency for organizations, according to research firm Gartner. It is the next phase of digital transformation that businesses will need to undertake to remain competitive.
Hyperautomation is a process in which businesses automate as many business and IT processes as possible using tools like artificial intelligence (AI), machine learning, event-driven software, robotic process automation (RPA), and other types of decision process and task automation tools. Essentially, everything that can and should be automated will be automated. The move to automation that has already been building over the past few years has been accelerated further by COVID-19, which has pushed organizations to allow more remote, digital-first operations.
An example of this is end-to-end automation of customer service, which might involve natural language processing technology to understand an email, document, or query; machine learning algorithms classifying the information by category; RPA-enabled bots or scripts sending the email to a particular person or responding with a template message. Other processes, such as accounts payable and order management, could similarly be automated.
Artificial intelligence (AI)
Although AI has been around for some time, it continues to develop and progress and shows no signs of slowing down. It is truly changing the way we work, live, and play.
Humans and machines working together
Accenture's 2020 Technology Vision report says the true potential of AI in the enterprise lies in using it as a collaboration tool with humans, rather than replacing humans altogether. Recent research found that 67% of business executives agree that AI will help humans and machines work together.
A real example of this is in a Mercedes-Benz factory in Germany, which replaced some of its robots with AI-enabled cobots. Cobot arms guided by human workers pick up and place heavy parts, becoming an extension of the worker's body. Outside of manufacturing, an airline chatbot responding to a passenger question about the use of crutches might be able to flag a likely mobility issue and offer wheelchair assistance at the airport or alternative itineraries, while the extra information gathered by the chatbot would allow human agents to be better prepared to offer assistance and improve the experience.
Effective communication between humans and machines is the first step in achieving this collaboration. Advancements in natural language processing enable machines to better understand the context of language rather than just the content. Image recognition and machine learning allow AI to not just see its surroundings, but to understand it.
Ultimately, better human machine interactions will enable businesses to reinvent and constantly improve the offerings and experiences their customers want.
Chatbots
Chatbots are expected to become even more prevalent in 2021, with more than 50% of businesses now planning to spend more on chatbots than traditional mobile apps. Some 80% of businesses are projected to have integrated some form of chatbot system by the end of this year. Chatbots enable organizations to meet consumers' expectations around convenience and 24/7 availability while saving costs, increasing employee productivity, and boosting revenue. Advancements in AI and natural language technology will soon see chatbots delivering more friendly, human-like interactions and providing more personalized customer experiences.
Predictive analytics
The predictive analytics field of AI and machine learning is advancing rapidly, and can be applied to enhance the customer experience. It allows for real-time feedback, so if, for example, a customer interacts negatively with a product on a website, their next suggestion will take this into account. It can be used to predict how often a customer will need to order a product, so a reminder can be sent just before they run out. It can also help identify which customers are at risk of leaving based on a range of factors, allowing measures to be put in place to retain them.
Personalization
The personalization trend is expected to continue in 2021, but with an even greater focus on connecting with customers in the digital spaces they frequent. More companies will reach out to customers through online messaging channels to offer promotions, updates on orders, or other personalized messages next year, according to CommBox. Integration of personalization engines with devices such as home voice assistants, smart appliances, home automation, and health tracking watches are also set to grow, says Yieldify.
Research shows that 80% of consumers are more likely to purchase from a brand that provides personalized experiences, while 72% of consumers responding to a SmarterHQ survey said they only engage with marketing messages that are personalized and tailored to their interests. However, 79% of survey respondents said companies know too much about them.
Consumers clearly want personalized experiences, but they are questioning the personalization methods currently being used, with mistrust in data gathering practices and concern about security breaches on the rise. Customers are now seeking more control over their digital experiences and the content they are exposed to. With COVID-19 intensifying the importance of digital experiences in people's lives, businesses will need more agile engagement strategies in order to thrive. Accenture suggests that a new model for personalization - one that emphasizes customer control - is needed.
Anywhere operations
Anywhere operations expand on the remote working trend and refer to an IT operating model that allows for a business to be accessed, delivered and enabled anywhere — where customers, employees and business partners operate in physically remote environments, according to Gartner's report, Top Strategic Technology Trends for 2021. Gartner believes it is vital for businesses to adopt this model to successfully emerge from COVID-19. Anywhere operations means that digital and remote delivery should be prioritized, and even where a physical space is necessary, it should be digitally enhanced.
Gartner projects that by the end of 2023, 40% of organizations will have applied anywhere operations to deliver optimized and blended virtual and physical experiences for customers and employees.
5G networks
While 5G has been on the horizon for a few years now, COVID-19 has cemented the importance of reliable connectivity and more bandwidth as remote working, videoconferencing, and digital collaboration became the norm. Forbes predicts that as we grow more reliant on our devices and continue to work and manage school from home, the value of 5G will become increasingly mainstream in 2021.
If you'd like to find out how the offshore outsourcing industry is responding to rising technologies such as automation and AI, download our eBook.