Few industries bore the brunt of the global pandemic quite like hospitality. 'Social distancing' is the enemy of a sector that thrives on personal interaction and the need for community lockdowns and border closures was akin to driving a dagger through the heart of hoteliers, restaurateurs and like-minded folk who love nothing more than serving people. No one would begrudge hospitality operators receiving some positive news and, as the sun rises on a new year, that is exactly what they are getting.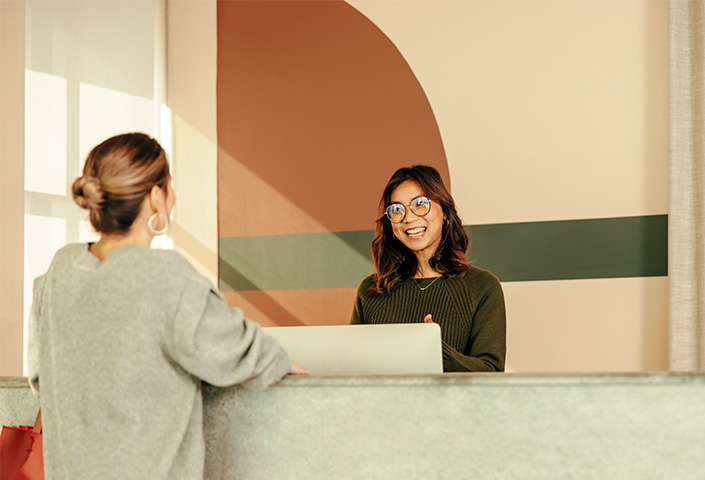 From CBRE forecasting a significant recovery in demand and room revenue across the lodging sector in 20231 to a Deloitte survey finding at least half of Europe's accommodation operators expect to return to pre-COVID performance levels2, the signs are promising for a great year ahead. The current state of the hospitality industry means there is also a sense of optimism among many in the restaurant sector as diners embrace the chance to make the most of a social experience they greatly missed during the pandemic.
Current challenges in tourism and hospitality
Tempering this enthusiasm is the fact the hospitality sector is one of the biggest casualties of the labor shortage sweeping the world. As reported by the OECD: "Labor shortages have been widespread across countries, yet particularly in Australia, Canada and the United States; and across industries, yet particularly in contact-intensive ones like accommodation and food3."
Along with joining other sectors impacted by social phenomena such as The Great Resignation, many hospitality employers were forced to lay off staff during the pandemic and now, with the industry picking up again, many of those same workers do not want to return or are demanding higher wages to do so. The dilemma is highlighted by one study that showed, even after a spike in hiring, the U.S. hotel industry had nearly triple the unemployment rate compared to the national average4.
Between rising demand and labor shortages, there has never been a better time for operators to embrace innovative resourcing solutions. This is particularly so when it comes to reservations, which are the lifeblood of any hospitality business and have come under scrutiny in recent times. Dissatisfaction among consumers with Online Travel Agencies (OTAs) during the pandemic has led to renewed growth in hotel direct bookings, so much so that the latter is expected to surpass bookings via OTAs in 2023, the first time that will be the case in recent years5.
As the sector braces for an ongoing rise in reservations, operators need to carefully review how their bookings are being managed and ensure premium performance in terms of efficiency, cost-effectiveness and professionalism. For that reason, it is no surprise many are turning to quality outsourcing providers that specialize in reservations.
What are the two types of reservation process?
Before exploring how outsourcing reservations can benefit hospitality organizations, it is important to highlight there are various ways of making a booking. On a macro level, this can be broken down into two areas.
Direct reservations: this booking source is the most crucial to operators as it allows them to connect directly with customers and avoid forgoing money to third parties. Customers can make their room or dining reservation by sending an email, phoning the business, booking via the organization's website or connecting through its social media channels.
Indirect reservations: the rise of technology has seen a subsequent growth in indirect booking channels that are popular with many customers. By collating and showcasing various options for customers, they allow people to compare different hotels, prices, services and promotions and choose the right hotel or restaurant for their needs. OTAs such as Agoda, Booking.com and Expedia take a percentage of each booking as commission, while TAs (Travel Agencies) often make bookings on behalf of large tour groups.
What are the benefits of outsourcing reservations?
With direct reservations an essential part of any hospitality business, it is essential for operators to have a clear and concise plan for managing inquiries. Amid rising demand and the importance of delivering exceptional customer experience, many firms are increasingly recognizing the benefits of incorporating a hospitality contact center or offshore staff into their reservations strategy. These include:
Better service quality: modern hospitality is a relentless beast that requires in-house staff to have the time and space to deliver top-notch service around the clock. It is hard enough dealing with the myriad of on-the-ground issues with a smile on their face without being forced to answer booking inquiries and reservations that arrive via phone, email or online systems. Unless they are experts at multitasking, the risk of missing reservations or failing to capitalize on upselling opportunities is just too great. By outsourcing reservations, businesses can rest easy knowing that incoming calls will not go unanswered no matter how busy the lobby is and dedicated offshore staff have a vested interest in putting their best customer service foot forward.
Improved customer experience: hotels and restaurants can be frantic environments, with in-house employees familiar with the seemingly nonstop cacophony of ringing phones, guest complaints, urgent issues and demanding diners. Amid all that movement and color, it can be difficult to find time to develop innovative products or explore opportunities to upsell or cross-sell services. Hospitality outsourcing is a proven way to ease that pressure and ensure front desk staff can think proactively instead of being forced to forever respond to customer needs. Word of mouth remains one of the best marketing tools for hospitality operators and offering leading customer experience is a tried and tested way to ensure customers will become champions for your business.
Around-the-clock support: while major chains may have the resources to handle reservations or inquiries no matter the time of day or night, that is not always the case for smaller operators. Offering 24/7 access to reservations can be a costly exercise, which is why so many businesses are grateful for the chance to partner with quality outsourcing providers. Between complementary time zones and reduced labor costs, offshore reservations teams put around-the-clock support within reach of every organization. The international flavor of hotel guests also means operators relish the chance to tap into the multilingual and multicultural support offered by many outsourcing providers.
Scalability: few sectors are impacted more by seasonal fluctuations than hospitality. Between school vacations, public holidays and peak seasons (e.g. ski slopes in winter, beaches in summer), there is a risk of severely impacting front-desk staff when reservations ramp up or down quickly. Then there is the potential of being ill-equipped to handle booking inquiries due to staff sickness or facing costly payouts if demand drops and less employees are needed. Outsourcing reservations offers businesses the flexibility to increase or decrease staff numbers not only at short notice but in a cost-effective manner. Business continuity is crucial to any organization's success, particularly when failing to meet demand can result in bookings – and revenue – going elsewhere.
Cost reduction: outsourcing has many appealing features but cost-effectiveness is top of the list for many organizations. At a time when rising wages are putting increasing pressure on employers, the ability to partner with outsourcing providers based in destinations with a lower cost of living is extremely attractive. For example, the Philippines has earned a reputation for being home to a highly educated and professional workforce that can save onshore businesses up to 70% on labor and associated costs. The hospitality sector is renowned for operating on tight financial margins so little wonder many operators are drawn to outsourced reservations as a way to reduce costs without sacrificing quality service.
Summary
The world of reservations has changed significantly in the past decade or so but one thing that will never change is that a missed booking is a missed opportunity. Outsourcing reservations gives operators the confidence to know the right people and systems are in place to maximize bookings, upsell or cross-sell products, navigate customer queries and positively impact revenues. Crucially, it also means in-house staff can sidestep some of the mundane and time-consuming aspects of reservations and instead focus on ensuring guests and diners have a great experience. It really is a team effort and given the expected rise in demand in 2023, that is more important than ever.
Pandemic-induced epiphanies have inspired countless workers to seek new goals, new jobs and new employers. Learn more about The Great Reshuffle and how you can attract the right workers and make them stay.
Reference:
[1] Lodging market should recover fully by 2023 according to CBRE | TravelDailyNews International
[2] Deloitte study: the European hotel industry is expected to reach again the 2019 performance levels starting from 2023
[3] The post-COVID-19 rise in labour shortages | en | OECD
[4] Hotel CEOs Concede a Lasting Labor Shortage May Reshape Guest Experience (skift.com)
[5] By 2023, hotel supplier-direct will again surpass OTAs: Phocuswright