When it comes to embracing change, the Business Process Outsourcing (BPO) industry has long prided itself on its ability to adapt and evolve. From humble beginnings when the main lure was cost-cutting to today's sophisticated providers that help clients drive innovation and promote business value, the BPO sector is one of the world's fastest changing industries. As the headline of a 2015 commentary about the industry declared: "Two decades of BPO evolution: We've come a long way, baby!"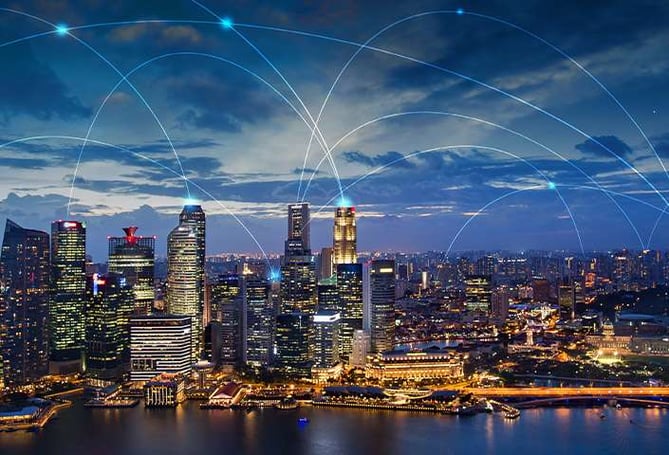 Never has that need to embrace change been greater than the past 18 months. From the moment China became the first country to ask its BPO employees to work remotely, the COVID-19 crisis has forced the industry to be more dynamic than ever and it has delivered. Like all sectors, the BPO industry faced early challenges as the pandemic swept the world but is rebounding strongly to continue its recent growth trajectory. Even amid the COVID environment, the global Business Process Outsourcing market size was estimated at almost $162 billion in 2020 and is projected to climb to more than $230 billion by 2027.
And while such headline numbers are impressive, it is when you take a deep dive into the value of specific BPO markets that one truly appreciates how much the industry has ingrained itself in modern business life.
Thirst for growth
In May 2021, more than a year into the COVID-19 pandemic, respected research company Global Industry Analysts released a 776-page report that shone a spotlight on predicted growth for the global BPO industry. Declaring that "timely market intelligence is paramount in these uncertain times", key findings included:
The market in the U.S. alone was estimated at almost $70 billion in 2020
China's BPO market was forecast to reach a projected size of $7.3 billion by 2027, representing a Compound Annual Growth Rate (CAGR) of 6.1% per year
Other "noteworthy geographic markets" included Japan and Canada, forecast to grow at 3.5% and 3.9% respectively from 2020-2027
It was an even more impressive outlook in Germany, with the BPO market tipped to rise about 5.4% CAGR
As for individual sectors, the global finance and accounting segment was set to record 5.6% CAGR during the same period, with the US, Canada, Japan, China and Europe driving the strong growth
Led by BPO providers in nations such as Australia, India and South Korea, the Asia-Pacific's finance and accounting market was forecast to reach more than $20 billion by 2027, with Latin America to expand at a 5.1% CAGR through the analysis period.
Among other nations, India remains an undoubted BPO giant by handling 56% of the world's business process outsourcing. With a reputation for providing quality call centers and customer support, demand for Indian BPO services continues to grow at an annual rate of 50% and the sector is soon expected to employ more than 1.1 million people.
The BPO industry's ability to withstand the worst of the pandemic's negative impacts on balance sheets is also highlighted by good news coming out of the Philippines. Speaking at The Manila Times Business Forum in September, experts detailed how the nation's BPO industry has grown in recent times even as most economic sectors tumbled. The local industry hired an additional 23,000 people during 2020, bringing the total number of BPO staff to more than 1.3 million.
Better still, the IT and Business Process Association of the Philippines revealed the industry is hoping to add at least 450,000 workers to its ranks in 2022. Long known as 'The BPO capital of the world', it is clear the health of the industry remains a key priority for the Filipino Government, with its Labor Secretary confirming at the forum that BPO providers contribute $26 billion to the nation's gross domestic product annually.
Such healthy predictions for the BPO market are supported by analysis of the wider outsourcing industry. A MarketsandMarkets report released in early 2021 has tipped the global healthcare outsourcing market to reach $468.5 billion by 2026, up from its current level of $296 billion, while the IT outsourcing market is predicted to be worth $397.6 billion by 2025.
Business Process Outsourcing market trends
With the COVID-19 pandemic well into its second year, providers are keeping a close eye on several BPO industry trends to ensure they remain ahead of the game.
Remote working: with social distancing and intermittent lockdowns a fact of life for the foreseeable future, the BPO industry is embracing the remote work concept like never before. The need for employees to maintain business continuity has inspired BPO executives to introduce and enhance processes that support remote working, while the COVID crisis has shown potential clients that staff do not need to be in one place at one time to ensure a return on investment. Over the past year technology has never made the world feel 'smaller' and BPO has never been more attractive.
Automation: speaking of technology, artificial intelligence (AI) and robotic process automation (RPA) is reinventing the BPO landscape on an almost daily basis. From chatbots and live chat support services to voice recognition, ground-breaking technology is reducing the need for BPO staff to spend as much time handling repetitive, tedious tasks and thus allowing them to dedicate their energy to delivering excellence in other areas. For proof of the automation revolution, look at Gartner's finding that 85% of large and very large organizations will deploy some form of RPA by the end of 2022.
Skills enhancement: a predicted flow-on from the rise of automation is the need for BPOs to enhance the skills of their staff. With a reduction of repetitive tasks, employees will be able to focus on more specialized services and the challenge for BPO leaders is to identify the services and areas that will best benefit from such efforts. Targeted funding for technology and upskilling is crucial, especially given IBPAP's finding that close to 75% of the BPO workforce will be mid- to high-skilled positions by 2022, compared to little more than 50% in 2016.
With talk of a COVID-inspired global financial crisis a thing of the past, the BPO industry and its countless providers are well placed to deliver increased efficiencies, reduced costs and positive results for their clients. Connect with MicroSourcing to learn how implementing an offshore element into your resourcing strategy can create more opportunities for your business to grow.