Bob Aronson said it best. In a lengthy and storied career that saw him work as a broadcast journalist and communications director for a state governor, own his international consulting and coaching firm and write two books about the power of words, there is one line he shared that business leaders should reflect on every day.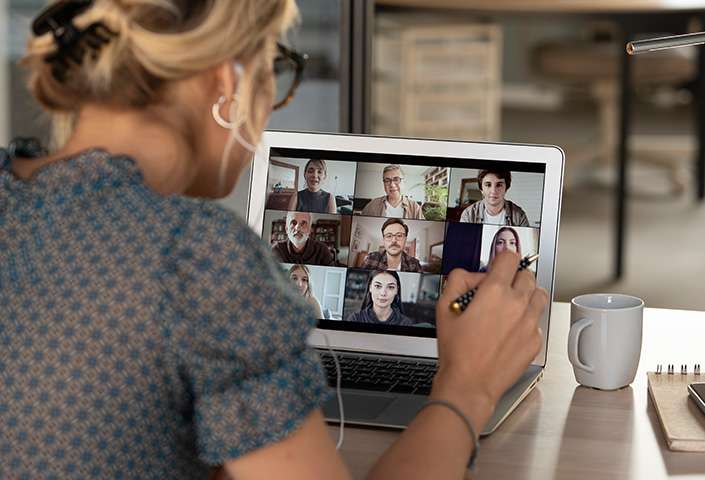 The quote? "If communication is not your top priority, all your other priorities are at risk."
Bob may have died in 2018 at the age of 79 but his message is more important than ever. In a business world that has never been more competitive, too many organizations continue to make the mistake of putting their energy into areas of their operations that mean little without an iron-clad commitment to communication underpinning them.
It is no surprise that studies have found that 86% of corporate executives, educators and employees cite ineffective communication as a reason for failure in the workplace, while The Holmes Report estimated that enterprise-level businesses (100,000+ employees) lose an average of $62.4 million every year due to poor communication. The financial blow to smaller businesses is just as significant, with those employing 100 people or less losing $420,000 on average.
Be it failing to adequately share internal messages with staff or connect with customers on their platforms of choice, the downside of poor communication processes is immense. Then there are the occasions when something goes wrong – an IT outage, for example – and the ability to quickly inform employees and customers is crucial for minimizing downtime and costs. As Bob alluded, so much of an organization's success starts with strong communication, just as so many of its failures can be traced back to a lack thereof.
To help you experience more of the former, we have compiled this handy guide on the power of communication. From defining what a communication strategy is, to learning how to implement one, this is one article your employees and customers will be glad you read.
What is a communication strategy?
It's all in the name. A communication strategy is a blueprint for ensuring cohesive, meaningful and integrated communication with internal and/or external stakeholders. It covers a range of areas including who you are talking to, why you are talking to them, what form of communication to embrace and the best channels to use. It is all about providing clarity to the organization and helping ensure a consistent voice, which will ultimately help achieve the business's goals.
What are the five steps to developing an effective communication strategy?
Depending on the outcome you are trying to achieve, a communication strategy can be focused and to-the-point or lengthy with extensive detail. Regardless of the style though, there are several key steps to take on the journey from conception to delivery.
Define your goal



There is nothing worse than putting hours of work into drafting a strategy only to realize you never truly knew what you were hoping to achieve. Take the time at the start of the process to understand your needs and set a clear vision and goal. When you hand the strategy to your team, you want it to be as easy as possible for them to appreciate why it exists in the first place. Working with key colleagues and partners to answer the following questions will help guide the process:

What goal or goals do we want to achieve? For example, it may be the need to attract new customers, boost staff productivity or migrate consumers to new platforms.
What do we want to say? When sending out new messages, organizations often fall victim to saying more than their target audiences want to hear. Make the effort to prioritize messaging to ensure the people receiving it know exactly what the key points are – and, of course, these should be directly tied to achieving the goals identified in the question above.
What does success look like? For example, it may be the need to attract new customers, boost staff productivity or migrate consumers to new platforms.

Know your audience



You've defined the 'why'. Now it's time to focus on the 'who'. The best communications strategies in business are those that have a clear picture of the people who need to receive the message, be it customers, employees, suppliers or the media. A one-size-fits-all strategy is never going to work as different audiences require different approaches, which is why it is advisable to not only identify key targets but the content and delivery methods that best suit them. Keep in mind:

Identify audience demographics: consider the basics such as age, gender, location and occupation but you can also broaden this to other details that may help pinpoint your message (eg. interests, marital status)
Gather information: take the time to research your target demographic to enable further segmentation. Some of this information may already be available in-house (eg. past staff surveys) or you can reach out to sample groups with requests for such information, making sure to explain that it is needed to improve communications and, in turn, engagement. Options for gathering material include using website and marketing data such as Google Analytics, sending out customer surveys or acquiring information from sales teams.
Create distribution lists: once you know your key demographics (eg. single women aged 30-45, retired homeowners, staff employed for five-plus years), create distribution lists that allow you to collectively reach them at the touch of a button. It is one thing to have the right message – it is another to ensure it can easily reach the right people.

Identify the best communication channels



There have never been more ways to reach audiences but that brings with it the risk of trying to spread your message across them all. A quality communication strategy establishes a framework for outreach activities, with attention given to the most effective way to reach specific markets. A multi-channel approach is great but only if the people you want to reach are at the end of those channels. From social media, email marketing and blogs to in-house forums and staff notice boards, your key goal is to engage your audience and inspire them to act. Channels include:

Email: as a more formal communication tool, email is ideal for delivering professional messages such as safety protocols, company updates or order confirmations. Compared to social media, it is also better for sharing lengthier items while still being able to embed videos and interactive elements. Just be cautious that people are not as quick (or likely) to respond to group/templated emails so it may be better to consider a tool such as SMS when a quick response is needed.
SMS: when it comes to engagement rates, few tools shine quite like SMS. Studies show open rates of 98% and an incredible 90% are looked at within three minutes. Better still, they are easy-to-build and deploy and allow two-way conversation to improve the customer or employee experience. Of course, SMS is all about short and sharp messages so while they're ideal for informal matters such as reminders or promotions, it's best to leave formal interactions for more formal channels
Social media: while plenty of people will tell you life was better before social media, there is no doubt it is a remarkably powerful tool for reaching the demographics that thrive on the platforms. The very foundation of the likes of Snapchat, Tik Tok and Facebook encourages engagement, while they also offer levels of data and insights that were once unheard of. It can be difficult to personalize a message, given social media is not as targeted as some forms of communication, and remember to use the appropriate language for the platform (eg. informal, chatty) or risk looking inauthentic and alienating your intended audience.

Assign responsibility



Depending on the size of an organization, the task of managing communication with external audiences could fall to any number of people. CEOs, marketing managers, media officers and HR leaders all have vested interests in ensuring clear and responsible communication. The key when rolling out a communication strategy is that the buck needs to stop with someone. Whether crafting words for a routine staff announcement or navigating a crisis management situation, it is crucial that an individual or team is ultimately responsible for defining the message and deciding who, how and where it will be delivered.

Consider outsourcing tasks



Where offshoring providers were once associated predominantly with contact centers and basic office administration, the modern outsourcing sector allows companies to tap into pools of highly qualified employees offering expertise across a range of professions. This includes communications professionals such as digital marketers, graphic designers and web developers who can play a vital role in supporting a marketing communication strategy at a fraction of the cost of in-house employees.

For example, the outsourcing hotspot of the Philippines is home to countless digital marketers who are highly adept at boosting target audience engagement, lead generation and enhancing brand visibility. With an excellent work ethic and high command of written and spoken English, they are not only able to develop, organize and plan online strategies and campaigns but allow their onshore colleagues the opportunity to dedicate their time to more value-adding activities.

With the lower cost of living in the Philippines allowing companies to save up to 70% on labor costs, some of the other communications roles being outsourced to providers include advertising executives, copywriters, PR executives, social media specialists and content writers.
Improved communication can lead to better engagement
By now, it should be abundantly clear that Bob Aronson knew what he was talking about when he said communication should be a top priority. Sharing the right message with the right people at the right time is crucial for business success and the good news for executives and managers is that it is never too late to develop and deploy a communication strategy. This guide has provided you with the ideal foundation to do just that and the results will come for those willing to commit.
Improved communication is just one step toward nurturing employees who are happier and more engaged and productive. To help create a work environment people want to be part of, discover what employee engagement is, why it is important and five ways you can enhance your overall employee engagement score.