Over the last few decades, we've seen dramatic changes in the offshore outsourcing industry as a result of huge advances in technology. The model back when we started in 2006, largely focused on contact centre support for businesses. As the need arose and the clients grew, more human resources were allocated to the task. And it was a very successful and cost effective way of doing business.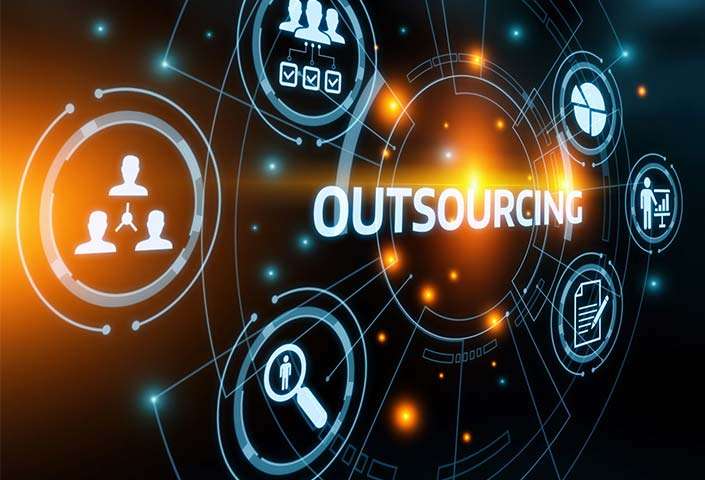 These principles haven't changed a great deal, but, technology certainly has and so has the role being played by outsourcing centres throughout the world. Automation and the advent of cloud- based applications has created a closer relationship between people, processes and technology. The integration of people and technology has changed the way we outsource and provided businesses with a truly valuable way to scale and grow.


Working in the cloud
Cloud-based applications and improved internet speeds and connectivity has allowed businesses to outsource almost any task. If the work is online, it can be performed by anyone, anywhere. As a result, the work being completed in offshore locations has expanded beyond the call centre to back office admin, accounts, data entry and even personal assistant tasks such as diary management and report preparation.
The rise of automation
Terms such as artificial intelligence (AI), machine learning and robots have started to become permanent fixtures in business vernacular and we're seeing these futuristic ideas come to life in everyday business. Essentially it's meant an increase in speed and automation for many of the manual repetitive processes that take place within businesses on a daily basis. However, it now also goes beyond automating traditional processes to a model that keeps pace with customer expectations. More and more customers are turning to online shopping as well as online support and they're expecting 24/7 access and quick solutions so it's becoming increasingly apparent that automation, used successfully, will be essential for business' survival in today's competitive marketplace.
You would assume that automation makes humans redundant and admittedly, this is the case for some tasks however only up to a point - human intervention is required at some stage in the process.
For example, messaging technologies give staff members the ability to work with three to five customers in parallel without the need for one on one phone conversations. This improves the speed and efficiency of customer service delivery. Then, at the next level is rich messaging which is interactive to the point of being able to provide links and images in conversations, and can even mix automated chatbots with real human connection. It's all about keeping the customer engaged in the session, enjoying the experience and converting the message to a sale or a solution. And this is where true efficiency comes into the picture - computers and people, working together, both doing what they do best to complete a task. Outsourcing providers even go as far as to run cost benefit analysis for clients to determine where in the business it's worth investing into this kind of technology.
Process improvements
As new automated processes become standard practice in business operations, other processes become inefficient or redundant, but outsourced centres are keeping pace with these changes. In fact, they're becoming a vital partner to businesses in the transformation process. Time and motion studies help consolidate and centralise tasks with a dedicated team, while effective call routing utilises AI conversation technology to ensure that customers get the best service available.
For those companies who are digital-born, an outsourcing centre and the technology solutions they offer will allow them to grow and scale while remaining true to their nimble origins. And for those legacy organizations who need help in keeping up with the rapid changes in technology, outsourcing providers offer a wealth of expertise in analyzing current operating models and building digital interfaces that ensure the company remains relevant and flexible. It takes more than just a digital veneer and needs to be an implementation roadmap that walks through the company with a customer perspective, identifying and eliminating barriers and inefficiencies.
It's a team approach that ensures offshore outsourcing centres remain very relevant and clients continue to achieve great efficiencies and values from the partnership.
The role of outsourcing in an automated world
Working with a team offshore has become so much more than just contact centre support. Teams of people are filling the gaps that can't be fulfilled by computers or robots. Your accounting system can easily reconcile entries but the tricky transactions require the input of a human's understanding of business. A chat bot can easily answer basic online customer service queries but complex situations require the empathetic understanding of a human. And your CRM may be able to match prospects to external databases but only a human can make the call to close a sale.
The more automation takes over manual processes, the more our teams can expand into areas of service that add true value to your business. It's a partnership between people power and technology rather than the pure people focused approach of years gone by.
Want to learn more about the way businesses like yours are fueling their growth through offshore outsourcing? Download this case study to find out how one business experienced exponential growth through outsourcing offshore.