Marketing executives have long bemoaned the fact that when balance sheets come under increasing scrutiny and quick wins increasingly take precedence over long-term strategies, it is their teams that are often first to feel the pain. While technology and data analytics are making it easier to measure the positive impact of marketing, the sometimes invisible and intangible nature of the craft means many senior business leaders continue to put unfair pressure on marketing departments to justify their spending when times get tough.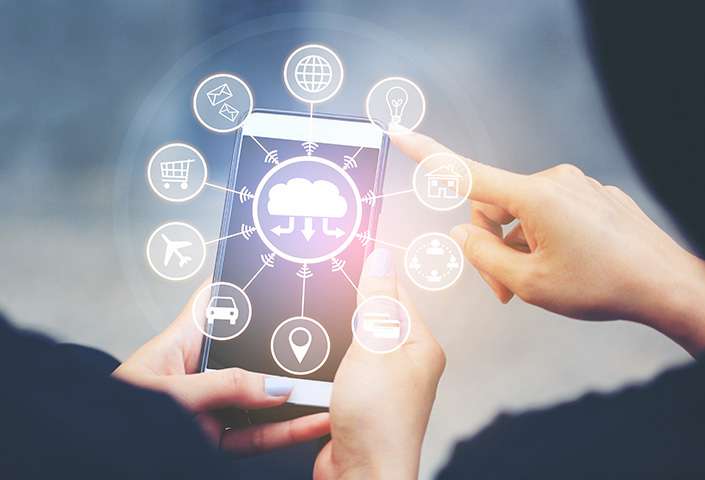 And make no mistake – these are tough times for the banking and financial sector. While not in the realm of the nightmare that was the 2008 Global Financial Crisis, a combination of factors is causing financial powerbrokers to lose their fair share of sleep. The COVID-19 pandemic alone has seen the global economy take a massive hit as borders close, job losses mount and social distancing restrictions take a toll on traditional brick-and-mortar branches.
Another threat is the rise of fintech companies and their appeal to digitally savvy consumers who not only expect but demand real-time, 24/7 service. PWC has reported that 88% of incumbent financial institutions believe part of their business will be lost to standalone fintech companies in the next five years. It has never been more important for banks and financial services to embrace digital solutions for both their customers and internal systems but, as noted by ComputerWeekly.com, it is not simple when the legacy IT of banks is often likened to changing the engine of a 747 jet during flight.
Banking trends
Amid such pressures, global professional services network Deloitte has declared "the question is no longer if, but how banks can effectively manage extended enterprises" via outsourcing. The need to reduce overhead costs, enhance operational efficiencies and improve service has seen outsourcing of business functions become an integral part of banking operations, with executives acutely aware of the battle to keep pace with several trends sweeping the banking industry.
Customer experience
With studies showing almost 70% of customers who plan to leave their bank say it is due to poor service rather than poor products, customer experience is now as important as the products, prices and rewards programs they offer. Consumers are not only spoilt for choice when opening an account but can subsequently switch financial institutions with ease, hence the rising need for a greater focus on customer experience.
Omnichannel
Offering the same set of services to customers across all channels, be they digital or offline, is essential. Today's bank customers want to be able to access banking operations from a website, mobile app, physical branch, call center or any other channel, and do so without needing to provide the same data all over again. That's why real-time data synchronization across all channels is so important in creating a true omnichannel platform.
Digitization
Banks can no longer afford to wait to invest in digital transformation. As millennials emerge as the largest consumers of financial products, customer preferences are quickly shifting to online and mobile devices and they are more than happy to switch banks to access superior digital features. The change is evident in reports that more than 50% of banks are making the evolution to digital banking one of their top priorities to match consumer expectations.
Outsourcing benefits
As banks look for cost-effective and flexible ways to embrace such trends and meet customer demands, the outsourcing of marketing is one area well worth exploring. Entrusting such tasks to experienced and reliable external providers can deliver a range of benefits and ease the pressure on marketing executives in danger of budget-slashing senior leaders.
Reduce costs
Saving money is undoubtedly the key reason most companies outsource. It is more cost-effective than hiring in-house, with huge savings to be made on salaries, taxes, training and office infrastructure.
Larger talent pool
Outsourcing hotspots such as the Philippines have developed a huge workforce of highly trained people, with staff ready to fill roles from junior and intermediate levels to senior status. An excellent command of English also makes them an ideal fit for the world of marketing.
24/7 support
When deadline pressures intensify, there is nothing better than knowing you have marketing staff waiting to deliver in another time zone. A blended system of in-house staff with outsourced support allows companies to work around the clock in an increasingly global world.
Scalability
Expanding a business locally requires a lot of upfront investment, from infrastructure, software and office space to recruitment and IT support. Outsourcing eases that pressure as the service provider handles such considerations, making it easier to scale up – and back down – as the workload requires it.
Bank Outsourcing Examples
The digital age has created a world where the only impediment for many people to work anywhere is a strong internet connection. This is particularly so in finance, with various roles ideal for outsourcing in banking marketing.
Digital Marketers: responsible for developing, organizing and planning online strategies and campaigns, digital marketers play a vital role in attracting – and retaining – the attention of potential and existing customers. From improving brand awareness and online user engagement to managing social media platforms and marketing automation, a large number of digital marketing tasks can be completed online.
SEO/SEM Specialists: improving the quality and quantity of traffic to websites from search engines is a modern art best handled by experienced Search Engine Optimization (SEO) and Search Engine Marketing (SEM) Specialists, the latter of which uses paid strategies to increase engagement. The Philippines alone is home to about 15,000 SEO practitioners and that number is growing by about 10% each year. The country has even built schools that cater specifically for digital marketing, with trainees deployed to real-life SEO projects so they are job-ready upon graduating.
Content Moderators: managing social media is a 24/7 commitment and many companies fall into the trap of relying on in-house staff to tackle the repetitive, costly and time-consuming task of moderating content and user comments. Savvier businesses appreciate the benefits of outsourcing the role to skilled content moderators in offshore locations. Backed by expert content moderation tools, they have the know-how to respond to general inquiries, placate an angry customer and make a

judgment

call on an offensive comment – all at a fraction of the cost of in-house marketing staff.
Bank outsourcing trends are on the rise as institutions look to get the most out of their resources, be it saving on employment costs or ensuring onshore colleagues can focus on more productive, high-end tasks. This is particularly crucial for marketing teams, especially at a time when banks and financial institutions are looking for easy targets to reduce costs. After all, it is better for marketing bosses to take the initiative and embrace outsourcing than be told their services are not needed right now.
With digital transformation sweeping the banking and finance world, the likes of automation, cloud-based products and online banking are top of mind. Learn how banks are prioritizing digital solutions to save their organizations time and money.