When historians reflect on the COVID-19 pandemic in years to come, they will have a wealth of social phenomena to analyze. The impact of lengthy lockdowns on mental health. The evolution of office environments due to a rise in remote working. The role of social media in fueling conspiracy theories and the delicate balancing act of public health versus economic realities.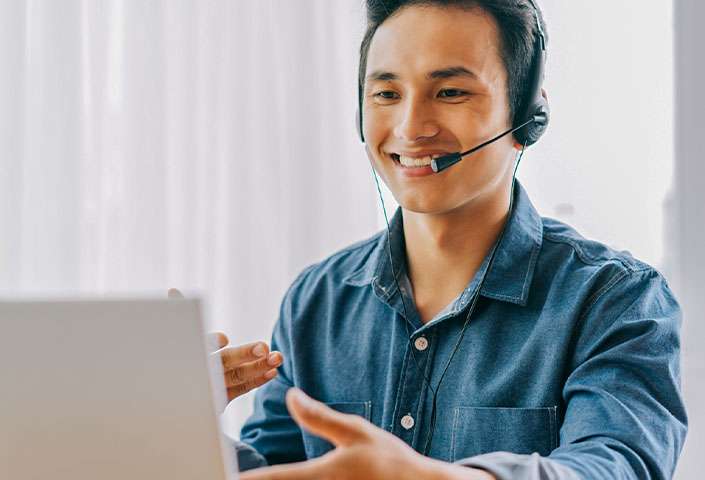 Then there is the industry that experienced unprecedented growth in the blink of an eye when the majority of the world's consumers found themselves stuck at home – eCommerce.
The eCommerce boom
To say online shopping has boomed during the pandemic would be an understatement. The United Nations shared that the global eCommerce market jumped to $26.7 trillion on the back of COVID-19, with consumers in emerging economies among those making the greatest shift to online shopping. As highlighted in the COVID-19 and E-Commerce: A Global Review report by UNCTAD and eTrade:
Latin America's online marketplace Mercado Libre sold twice as many items per day in the second quarter of 2020 compared with the same period in 2019;
African eCommerce platform Jumia reported a 50% jump in transactions during the first six months of 2020;
China's online share of retail sales rose from 19.4% to 24.6% between August 2019 and August 2020
The online share of retail sales in Kazakhstan increased from 5% in 2019 to 9.4% in 2020; and
Thailand saw downloads of shopping apps jump 60% in just one week during March 2020.
While such growth has no doubt been welcomed by individual operators, it has also presented them with fresh challenges. Cybersecurity demands, the need for more bandwidth and supply chain disruptions are among issues that have reared their heads, not to mention the intense pressure such demand has put on one of the most crucial facets of any eCommerce operation – customer support.
Customer support matters
The best eCommerce businesses have a dedicated strategy for providing the service and support their customers deserve, be it through contact centers, live chat or other channels. A loyal consumer base is the foundation of any successful business and requires more than simply delivering a quality product. Organizations that invest in customer service put themselves ahead of their competitors and in a world of finite resources, it has never been more important to be savvy about how they make that investment.
More customers means more customer support – and more people to deliver it. The cost of hiring such employees locally is proving to be a burden for eCommerce operators large and small, which is why an increasing number are turning to outsourcing providers that specialize in customer support services. Employing a third party to manage enquiries, respond to concerns and facilitate positive ongoing relationships can take a huge weight off one's shoulders, particularly for fledgling eCommerce entrepreneurs operating on tight budgets.
Why outsourcing customer support works
Unfortunately many eCommerce players delay outsourcing their customer support needs until it has become a headache. Having tried to maintain the status quo despite rising order numbers, they find themselves struggling to keep up with enquiries, requests and follow-ups and before long are dealing with an increasing number of unhappy customers. Smart operators know that a proactive approach to outsourcing can deliver numerous benefits including:
Memorable service: while customers may ultimately forget a product or its specific features, the majority will always remember the support they received and outsourcing providers are heavily invested in delivering such quality service. Online shoppers are continually on the hunt for information and solutions to their issues and it is eCommerce businesses that resolve such enquiries quickly and adequately that will remain in the memory for the right reasons. Quality customer service should not be left to chance and outsourcing providers ensure that is not the case as it is their number one priority.
Open all hours: one of eCommerce's most attractive features is the ability for people to shop whenever they want, with

58% of consumers

choosing to head online rather than in store because they can do so 24/7. That desire also extends to accessing customer support and outsourcing allows businesses to respond to basic enquiries after-hours and at weekends without needing to spend a fortune in penalty rates. There is nothing like satisfying customers' needs and wants even when you're asleep.
Reputation building: the social media era has provided shoppers with a previously unheard of power to express discontent with a brand or its product and services. This includes customer support, with many consumers unapologetic about publicly shaming an eCommerce business if its response to an enquiry, complaint or concern fails to meet their expectations. Outsourcing customer support functions to professional operators ensures customer interactions do not lead to such negative public feedback and run the risk of damaging the prospect of current and future sales.
Minimizing issues: even the world's most competent brands confront upset customers from time to time. The key is how they deal with them. Excellent customer support is all about minimizing the fallout of such problems, with customers who feel their voices were heard not only less inclined to cause further headaches but a chance of becoming advocates for the eCommerce organization. Partnering with the right outsourced eCommerce solutions provider can help keep customers happy and even decrease the need for issue resolution.
Best use of resources: dealing with customer enquiries may be a fact of business life but it should never become the sole focus of an eCommerce entrepreneur's business life.

Outsourcing customer support

allows executives and in-house staff to target the business's core activities such as product development and sales strategies. Handing less repetitive and time consuming operations to specialist external providers means more energy and resources can be dedicated to actually growing their businesses.
Scale to meet demand: as highlighted by the COVID-inspired boom, eCommerce businesses need to be agile enough to respond to market forces. As sales have grown, so too has the need to provide additional customer support and meeting that demand locally can involve untold upfront costs for the likes of recruitment, office space and IT infrastructure. Likewise, a sudden downturn can pose problems about what to do with so many resources when they are no longer needed. Outsourcing removes this headache by providing a cost-effective and efficient platform for scaling customer support teams up and down as needed.
Outsourced eCommerce solutions
One of the reasons eCommerce outsourcing thrives is the sector does not operate on a one-size-fits-all policy. When it comes to customer support, providers can facilitate entire units that work under the guidance of a Team Leader or identify specific jobs that would help meet an organization's individual needs. From Helpdesk and Technical Support staff to Inbound (customer enquiries, feedback and complaints) and Outbound Services (contacting customers with promos, bill reminders and satisfaction surveys), outsourced eCommerce solution providers are playing a key role in putting more smiles on customers' faces – and, in turn, those of the business owners.
With COVID-19 likely to be an ongoing part of our lives, discover the eCommerce trends that are coming to the fore as millions of consumers embrace new online buying behaviors and habits.