Electrical engineers are responsible for the design, manufacturing, installation and operation of electrical equipment based on existing machines and systems or project requirements of a business. Electrical engineers are responsible for keeping business systems running and operating smoothly. They are able to work on a wide variety of projects, from local power grids to the microchips inside our phones.
Electrical engineering includes a few specializations:
Communications and signal processing
Electrophysics
Control systems
Power systems
Electromagnetics
Microelectronics.
The global electrical engineering market was valued at USD $233.65 billion in 2019¹ and has a compound annual growth rate of 3% from 2019 to 2029². This is attributed to the increase in urbanization and the demand of sustainable resources in countries such as India, Indonesia and China. Adoption of technologies like the IoT (Internet of Things) is facilitating this surge in expected growth in the near future.
To keep up with this projected growth, construction and engineering companies need to identify ways to keep employment costs low without jeopardizing quality. A solution; outsourcing.
A large number of electrical engineering tasks can be completed digitally, which makes them well-suited to an offshore environment. As long as your business is offshore ready, outsourcing electrical engineers to the Philippines is simple and cost-effective.
Book a Free Consultation
Want an Electrical Engineer – or a team of Electrical Engineers – outsourced in the Philippines?
What are the benefits of outsourcing electrical engineers?
Cost savings:

By hiring offshore electrical engineers to support your local team with repetitive and time-consuming tasks for a fraction of the price, due to the lower living costs in the Philippines, you can save up to 70% when compared to hiring locally.



Increase in output efficiency and quality levels:

Sending routine electrical engineering tasks to an offshore team in the Philippines means your onshore team will have more time, budget and project scope to take on higher value work. Your business will notice a drastic increase in productivity levels within your construction and engineering services.



Business growth and scaling opportunities:

When you send your time-consuming tasks to an offshore electrical engineer in the Philippines, your local team will have more time to focus on increasing profits and business growth and development opportunities. The additional capacity that your onshore team gets from your offshore team's support means you can grow your business sustainably.
What qualifications, skills and experience make a successful electrical engineer?
Knowledge and understanding of circuit design and the ability to apply linear systems theory and analysis is essential. Electrical engineers have to be able to develop electrical schematics and possess effective data collection and analysis skills. Whether they need to understand client or stakeholder requirements for a project or improve a piece of hardware, excellent written and verbal communication skills are crucial to the success of this role.
In terms of qualifications and education, a degree or certificate in engineering, specialising in electrical engineering is a prerequisite. They can further their specialist skills within electrical engineering by studying a major in power systems or microelectronics, to name a few.
Electrical engineering roles can be categorized by years of work experience:
Graduate or junior: less than 3 years of electrical engineering experience or recently graduated with an electrical engineering qualification. Tasks completed could include preparing equipment specifications, conducting experiments, testing electronic systems and creating reports.


Intermediate: 3-5 years of electrical engineering experience. Tasks completed could include designing and improving electrical products and systems, establishing manufacturing processes and evaluating risks and system reliability and performance.


Senior: 5-10+ years of experience in electrical engineering. Tasks completed could include estimating project costs and preparing proposals, overseeing a team of electrical engineers, and developing design standards.
What tools and systems do electrical engineers need to be successful in their roles?
Electrical engineers, apart from the physical hardware tools, require a literal "online toolbox" of software to aid them in their day-to-day tasks. They use a plethora of software that are innovative, can be used in multiple situations and have multiple functionalities. A few key platforms and software include: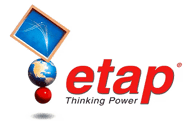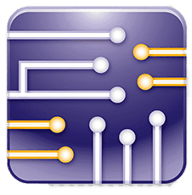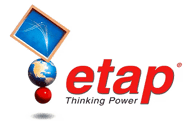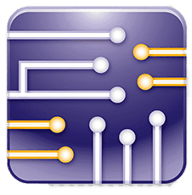 Tips for employing Filipino electrical engineers
Your electrical engineers must know the systems and software your business uses to provide the best level of support for your

onshore construction and engineering team

.


Ensure that you let your talent acquisition team in the Philippines know the size of projects and plans your ideal offshore electrical engineer will be working on. By employing an offshore team member who has had experience working on similar project sizes, they will be familiar with communication lines and better understand timelines and expectations.



You can recruit as many electrical engineers as required from project to project and can even hire senior electrical engineers in the Philippines to manage your offshore teams. If/when you

grow your offshore team

to several staff, having one team lead can ensure streamlined communication and project updates are effectively delivered to your onshore team.
Reference:
1 Global Electrical Engineering Services Market - Analysis By System Type, Service Type, By End User, By Region, By Country : World Market Review and Forecast.
2 Electrical and Electronics Engineers Job Outlook
Interested in recruiting team(s) in the Philippines?
Since our inception in 2006, MicroSourcing has become one of the biggest providers of offshoring solutions in the Philippines. We can help you build a dedicated team in the Philippines, regardless of the roles and level of specialization you require. MicroSourcing is backed by our parent company, Probe CX, one of Australia's fastest-growing offshoring solution and customer engagement firms. So, it's safe to say we're experts in outsourcing to the Philippines.
Call +1 888-731-0023 today or send us an email to discuss your company's offshoring needs.

ISO/IEC 27001:2013
ISO 9001:2015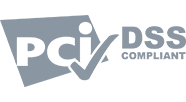 HIPAA & PCI DSS compliant