Curious about IT outsourcing and how it could fit into your business model? Here's what you need to know about IT outsourcing to the Philippines…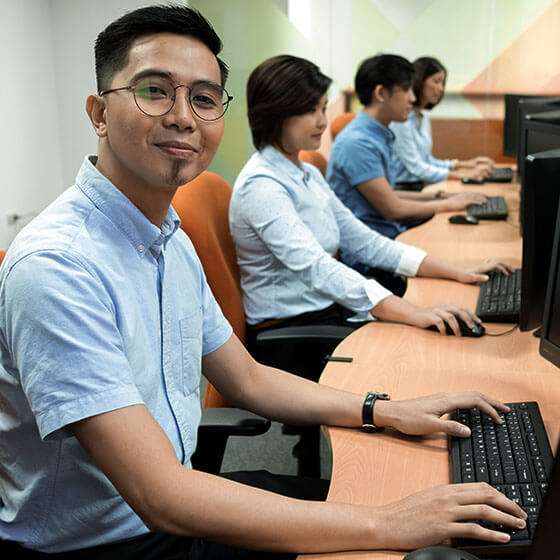 Covering everything from Systems Analysis through to Help Desk Support, the Information Technology (IT) team is the very engine that enables your business to keep moving.
And typically, the IT team is one of the fastest-developing units of a business. Or it should be. For instance, analysts predict Industry 4.0, the fourth Industrial Revolution built on smart and globally connected technologies, will boost the competitiveness of Western nations, by increasing connectivity and reducing high labor costs. But cloud integration, AI processing, blockchain technology, big-data analytics and the other hallmarks of Industry 4.0 rely on increasingly complex and evolving relationships with technology.
For example Spiceworks found that, by 2020, "61% of organizations plan to use gigabit Wi-Fi networking technology, 57% expect to use some form of IT automation, 48% plan to adopt IoT devices, 39% expect to use converged or hyperconverged infrastructure, and 38% plan to utilize application-isolating container technology". None of this is implementable without a team of high-level IT specialists working closely together in alignment with business strategy.
---
Recruiting and retaining IT teams
Unfortunately, it's getting harder to recruit and retain professional IT staff onshore. Specialized local talent is becoming more expensive and more difficult to recruit. Currently, average IT salaries in the US range from US$32,131 to US$272,705, while in Australia, average IT salaries range from AU$47,000 for a help-desk technician to over AU$100,000 for computer security specialists. And according to IT researcher Gartner, global IT spending will grow by 3.2% in 2019.
It's also becoming more difficult to keep staff. In 2019, one in four IT professionals plans to seek new employment, and it should be no problem for them to switch jobs since 29% of companies are planning to grow their IT team. And when specialist staff come and go, taking organizational knowledge with them, it becomes almost impossible to sustain a well-integrated team that can maintain baseline functions that keep the business up-to-date, secure and compliant, let alone one that's capable of delivering elegant Industry 4.0–ready solutions.
For many companies, feeling like the frog in the proverbial pot, the time has come to look for a more cost-effective and reliable solution. And many are turning to outsourcing their IT teams in the Philippines to reduce the difficulties of developing bespoke tech capabilities in the face of ever-increasing costs and complexity.
Luckily, it's easier than ever to build a team when you outsource IT to the Philippines. That way, you can take advantage of niche technology opportunities, at a fraction of the cost of supporting a team inhouse.
---
So what are the benefits of hiring an IT team in the Philippines?
The first benefit of outsourcing IT to the Philippines is the phenomenal difference in cost. Outsourcing your IT team can offer savings of up to 70% on wages. But with such a mission-critical business unit, it's more than cost that drives outsourcing decisions when it comes to IT.
Secondly, the Philippines has a huge talent pool of IT specialists. There are approximately 71,000 IT specialists already in the workforce, and another 73,000 graduate with IT degrees, every year.
What's more, as a profession, Information Technology relies on fast-changing and complex technical competencies, which means job roles have fragmented into myriad individual specialties. No one person can be on top of all the evolving systems. It takes a team of specialist professionals who are problem-solving together, keeping on top of developments in their specialty areas, providing feedback and staying in constant communication to deliver bug-free solutions.
For example, if you're designing a new website, the back-end and front-end developers must work closely together or the visual features and usability required at the front end may not be supported by the back-end database. These sorts of projects require daily communication and to-and-fro to avoid setbacks and time-wasting miscommunications. It's simply far more efficient working as a team, not to mention more enjoyable for the workers themselves. Teams provide camaraderie, on-the-job learning opportunities and, for multi-level teams, a career trajectory. In addition, a team structure can offer the benefits of 24/7 operations (invaluable for services such as helpdesks and system updates).
By hiring a team in the Philippines, rather than a single specialist at home (for the same price), you enjoy all of these team benefits.
---
Which IT functions can be outsourced?
IT roles available in the Philippines can be classified into five broad categories based on the field of expertise and type of support being provided. These teams can achieve much broader and more complex solutions than one IT professional working alone.
Hardware, Systems and Network Support
These professionals design, build and maintain data communication systems and provide hardware and telephony assistance. They are the IT support division of your organization, helping people reset their passwords, keeping the network healthy and streamlining the system with tech fixes.
Job titles can vary, but this area includes things like:
IT Systems Manager
IT Network Administrator
Desktop Support Specialist
Help Desk Specialist
IT Support Specialist
Database Administration
This IT team stores and organizes data for your organization, especially when you have a large database of customer information. They ensure compliance with privacy requirements and keep things running smoothly when you're dealing in bulk with your precious customer base.

These professionals go by titles like:
Database Support Specialist
Database Support Manager
Database Administrator
Software Development and Support
These specialists build, design and maintain software systems and applications. When you need a specific fix to streamline, improve or drive innovation, these guys put on their thinking caps. They write the code (whether it's in Java, PHP, Python, VB.NET or other languages), test it to ensure it integrates smoothly with your customers and other systems, fix the bugs, and maintain it to ensure it remains trouble-free.
You might know them as:
Application Developer
Applications Engineer
Programmer
Developer
Java Developer
Software Developer
Software Engineer
.NET Developer
Quality Assurance Analyst
Systems Software Engineer
Lead Software Developer
Web Development and Support
This team creates, designs and maintains your online presence, including websites, portals and e-commerce platforms. Teams include professional specialists in both front and back-end development, web administration and web support, to keep your online presence operating smoothly and professionally.
They can be called:
Front End Developer
Back End Developer
Web Administrator
Web Developer
Webmaster
Web Support Specialist
Lead Web Developer
Information Security
Your data bodyguards, this team protects your computers, networks and data center against security breaches, viruses or attacks by cyber-criminals.
They are variously known as:
Information Security Analyst/ Specialist
IT Security Specialist
Information Security Manager
---
How does it work? A typical outsourced IT team structure
Most businesses outsourcing their IT team in the Philippines start with an initial core team which eventually scales to support more internal units or customer groups of businesses, as the team gets to know the requirements of the business and the potential for technological expansion. Employers provide mentoring and technical upskill training for candidates ready to move to the next level.
Network and Systems Support Team
These units are typically formed by four or five people.
1 IT Technical Support Supervisor
Technical Support Specialists offer support for business-to-consumer (B2C) and business-to-business (B2B) transactions – things like troubleshooting routers, remote-access desktop support for employees, point-of-sales configurations, cloud configurations, software installation and hardware assembly. Engineers are more specialized, in that they are able to design processes and manage tools for consumers, as well as providing regular tech support, so many businesses include at least one Support Engineer on the team, especially if they have specialized processes or software. A Specialist may progress to Engineer level with experience. Many organizations opt to hire an IT Support Supervisor initially, with the team reporting to a Senior Manager at HQ. Eventually the Support Supervisor role is developed into a Support Manager as the team grows, freeing up the Senior Manager from overseeing this team.
Software Development Team
These teams are often composed of six or seven people:
1 Lead Developer
4-5 Developers
1 Quality Assurance Analyst
This team works closely together and takes ownership over the code they write and the solutions they develop. Developers have often completed certificates in core languages such as Java, PHP, Python and more, and it can pay to have a broad range of specialties on the team to respond to different needs. Within the team, coding tasks are allocated according to the specialist skills and preferences by the lead developer, while the QA analyst tests the software, maintains quality checks and ensures adherence to best practice at each stage in the software development process.
Once again, the team often begins with direct oversight from the Senior Manager at head office, until the Lead Developer role is expanded to manage the team, and handle project management.
Database Administration
This team is generally comprised of one to two specialists who report to an internal IT Manager, or a Senior Manager based at office.
IT Manager
Database Administrator
Database Support Specialist
The Database Support Specialist maintains the business database by planning and implementing upgrades, monitoring, and improving performance. He or she assesses the database performance by developing a process for measuring results and identifying problem areas, as well as providing user support. A more senior role, the Database Administrator's most important task is to maintain data integrity, including security, troubleshooting, backup and data recovery. These professionals have specialized knowledge of database management software such as Oracle, SAP, IBM Db2, MS SQL and MySQL. In time a support specialist may advance to become an Administrator. They work together to ensure high database performance, reporting to an IT Manager, who may also have oversight over another IT team.
Web Development Team
Web development teams are often composed of six or seven people:
There are three kinds of web developer specializations and the team must comprise people with all the required skills. Front-end web developers specialize in visuals and behavior that run in the user's browser. Back-end web developers work on the database and server-side aspects of the site. Full-stack developers deal with both front-end and back-end. While the lead developer works with the team, he or she is also responsible for allocating tasks, reporting on progress and keeping the project on schedule. The QA analyst is the site tester, ensuring there are no bugs in the system before it goes live. On smaller outsourced IT teams, developers can QA test each other's code.
Information Security Team
This team is generally comprised of one to two specialists who report to an internal Information Security Manager, or a Senior Manager based at head office.
Information Security Manager
Information Security Analyst
Information Security Specialist
The Information Security Specialist maintains a business database by planning and implementing upgrades, monitoring, and improving performance. A more senior role, the Information Security Analyst defines access privileges, control structures, and resources. The Security Specialist may advance to Analyst level with experience. This team works together to upgrade and maintain security controls and keep users informed through preparing performance reports and system-status communications. They report to an Information Security Manager, who may also have oversight over another IT team.
Typical Outsourced IT Team Structure
So an organization that has outsourced all five IT categories, the team structure might look something like this:
Interested in recruiting an outsourced IT team?
Since our inception in 2006, MicroSourcing has become one of the biggest providers of offshoring solutions in the Philippines. With over 4,000 employees, 6 delivery centers and close to 200 clients, we can help you build a dedicated team in the Philippines, regardless of the roles and level of specialization you require. We have more than 23,000 IT professionals in our candidate database, and we've employed more than 600 IT professionals for our clients since 2006. There's not much we don't know about IT outsourcing in the Philippines.
Book a free consultation to discuss your company's IT outsourcing needs. You could have an offshore IT team set up in the Philippines in as little as 6 weeks. Or request a Job Costing & Salary Matrix of current Philippines salaries for different levels of experience (Junior, Intermediate and Senior Roles), to see what your planned team would cost.

ISO/IEC 27001:2013
ISO 9001:2015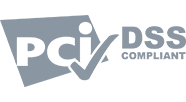 HIPAA & PCI DSS compliant