Ready to outsource to a virtual assistant? In the Philippines, you can find the best candidates for outsourcing personal assistant tasks to help you tick things off your list faster.
Every business can benefit from hiring a personal assistant. The most obvious reason is that employing a personal assistant frees up your precious time.
These organizational magicians can take care of everything from emails to events. By relieving you of mundane or time-consuming tasks, they give you more time to focus on your most valuable and most profitable work.
In the Philippines, you're in luck, because there are so many skilled candidates to choose from. In our internal database alone, there are over 19,000 people with experience as a personal assistant or virtual assistant.
Skilled virtual assistants in the Philippines adapt quickly to the changing times and technology – they're super fast learners. Most PAs and VAs are naturally flexible in their tasks, too, and have experience in a variety of industries. What's more, Filipinos are naturally easy to work with, and are exceptionally customer-focused, proactive and eager to help where they can. This is particularly important, because one of the biggest challenges when employing a PA/VA is finding someone who doesn't just focus on the direct tasks they're given, but instead tries to understand your job and workload, and proactively tries to help you in the best possible way.
Book a Free Consultation
Want a personal assistant – or a team of assistants – in the Philippines?
Personal assistant skills
Personal assistants and virtual assistants in the Philippines are adept at administrative tasks such as:
Acting as a first point of contact: dealing with correspondence and phone calls.

Managing diaries and organizing meetings and appointments. Many PAs control access to the manager/executive.

Booking and arranging travel, transport and accommodation.

Organizing events and conferences.

Reminding the manager/executive of important tasks and deadlines.

Typing, compiling and preparing reports, presentations and correspondence.

Managing databases and filing systems.

Implementing and maintaining procedures/administrative systems.

Liaising with staff, suppliers and clients.

Collating and filing expenses.

Conducting research on behalf of the manager.

Organizing the manager's personal commitments including travel or childcare.
Higher-level tasks that may require more experienced candidates include:
Creating reports (Excel-based reports or PowerPoint presentations)

Developing and organizing company databases

Creating office memos and official company forms or documents

Handling projects and following up with task owners

Taking on research activities
Personal assistant experience
We can group personal/virtual assistants as:
Junior – A junior personal assistant has 1-2 years of relevant experience.
Intermediate – Typical intermediate personal assistants have 2-4 years of relevant experience.
Senior – Most senior personal assistants have 4+ years of relevant experience.
Personal assistant tools
Most personal assistants have knowledge in:
MS Office: Outlook, Word and Excel
MS PowerPoint, if preparing presentations is part of the role
Digital file-sharing tools such as Dropbox or Google Drive
Virtual communication systems such as Skype and Slack
Project management tools such as Asana and Trello
Experienced offshore PAs and VAs will have tried and tested most of the popular cloud-based programs. But don't worry if your preferred candidates haven't used your favorite program; you can be sure that these fast learners will pick it up in a flash.
Save up to 70% on labor and occupancy costs
Because living costs are so low in the Philippines, labor and occupancy costs are low too. We can employ and accommodate fully qualified, very experienced personal assistants for your team in the Philippines for up to 70% less than you'd pay in your local employment market. Outsourcing to a personal assistant or virtual assistant in the Philippines just makes good business sense.
Tips for employing virtual assistants in the Philippines
It doesn't take long to get started with outsourcing to a personal assistant – it usually takes 4-5 weeks to hire a personal or virtual assistant in the Philippines.
Personal assistants are quick learners and they're highly adaptable. You'll only need to invest a bit of your time to train or teach them about a new technology or a process then you can leave them to do the work. Show them once, then you can focus on your own high value work.
If you prefer someone with experience in higher-level tasks, then an administrative or executive assistant may be the type of person you need. Usually, this person has 5 years or more work experience, although he/she may need to learn Skype, Zendesk, or related platforms used for administrative duties.
Full-time personal assistants are more committed and loyal to the growth of your business, and they are assets to your company.
Qualifications and experience for personal assistants
Most, if not all, universities and colleges offer secretarial courses or office administration. Through these courses, students gain experience through 2-month internships, then move into personal assistant or office administration roles when they graduate.
There's no shortage of qualified candidates, either. The Philippines Commission on Higher education reports that 203,000 people graduated from business administration courses in 2017.
You'll also find personal assistants who have taken different paths to reach their current roles. Instead of tertiary qualifications, many candidates have gained several years of working experience as personal assistants, administrative or executive assistants for a variety of businesses.
No matter what kind of skills, qualifications and experience you expect in an offshore personal assistant, we'll help you find your perfect match.
Sample personal assistant profiles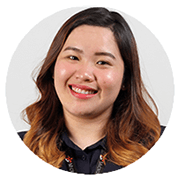 SKILLS
Can communicate well in both Filipino and English
Knowledgeable in using a computer fax machine, photocopy, machine and any other office equipment including POS, SAP, Netsuite
Can handle phone calls and communicate well with others
Has successfully held positions requiring trust and honesty
A hard worker willing to invest the time and effort necessary to complete tasks
---
RECENT ROLES
Personal Assistant to the company President
Secretary to Vice President of Sales
Executive Personal Assistant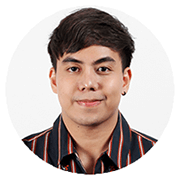 SKILLS
Good organizational, planning and leadership skills
Highly motivated
Strong written and verbal communication skills
Ability to work independently or as part of a team
Computer literate (MS Word, Excel, PowerPoint, Internet, etc)
---
RECENT ROLES
Executive/Personal Assistant to the Director/Owner
Personal Assistant to a Canadian employer
Legal Secretary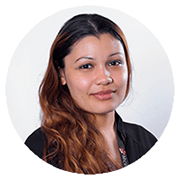 SKILLS
Proficient in Windows 7 & 8 – Microsoft Office 2000, XP, Vista, Word, Excel, PowerPoint, PDF, Oracle, Outlook email & appointments scheduling
Possess team effectiveness & good time management skills
Flexible, a team player and can work under pressure
---
RECENT ROLES
Executive Secretary to the General Manager
Administration Staff
Bank Teller/Cashier
Want a personal assistant – or a team of assistants – in the Philippines?
Since our inception in 2006, MicroSourcing has become one of the biggest managed operations providers in the Philippines. With over 4,000 employees, 6 delivery centers and close to 200 clients, we can help you build a dedicated team in the Philippines, regardless of the roles and level of specialization you require. We're experts in outsourcing to personal assistants in the Philippines. We have more than 19,000 personal and virtual assistants in our candidate database, and we've employed close to 100 personal and virtual assistants for our clients since 2006.
Start the process to hire your virtual assistant in the Philippines. Call +1 888-731-0023 today or send us an email to discuss your company's personal assistant needs, You'll have your offshore personal assistant(s) up and running in as little as 4 weeks.

ISO/IEC 27001:2013
ISO 9001:2015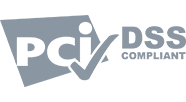 HIPAA & PCI DSS compliant