Mechanical engineering is a very broad engineering field. A mechanical engineer can oversee the design and development of a range of products from medical devices used in hospitals through to the batteries in your TV remote. To keep it simple, mechanical engineers design:
Power-producing machines like generators, combustion engines and turbines
Power-using machines like air-conditioning and refrigeration systems.
Mechanical engineering can be broken up further into individual specializations including, but not limited to:
Biomedical and engineering fluid mechanics
Combustion and environmental impacts
Ground vehicle systems
Heat transfer, thermodynamics and energy systems
Manufacturing
System dynamics and control
Transportation systems.
The manufacturing industry is one of the main employers of mechanical engineers. The global manufacturing general market is expected to grow at a compound annual growth rate (CAGR) of 7% from 2021 to 2023 and reach a total value of $981.2 billion¹. Transportation systems are another mechanical engineering specialization and are also forecasting growth, with a CAGR of 5.8% from 2020 - 2027².
To keep up with this anticipated growth, construction and engineering companies need to identify ways to keep employment costs low without jeopardizing quality. A solution; outsourcing.
Many mechanical engineering tasks can be completed digitally, which makes them well-suited to an offshore environment. As long as your business is offshore ready, outsourcing mechanical engineers to the Philippines is simple and cost-effective.
Book a Free Consultation
Want a Mechanical Engineer – or a team of Mechanical Engineers – outsourced in the Philippines?
What are the benefits of outsourcing mechanical engineers?
Cost savings:

By hiring offshore mechanical engineers to support your local team with repetitive and time-consuming tasks for a fraction of the price, due to the lower living costs in the Philippines, you can save up to 70% when compared to hiring locally.



Increase in output efficiency and quality levels:

Sending routine mechanical engineering tasks to an offshore team in the Philippines means your onshore team will have more time, budget and project scope to take on higher value work. Your business will notice a drastic increase in productivity levels within your construction and engineering services.



Business growth and scaling opportunities:

When you send your time-consuming tasks to an offshore mechanical engineer in the Philippines, your local team will have more time to focus on increasing profits and business growth and development opportunities. The additional capacity that your onshore team gets from your offshore team's support means you can grow your business sustainably.
What qualifications, skills and experience make a successful mechanical engineer?
To solve problems raised by businesses or clients, mechanical engineers have to be strong analytical thinkers. They are responsible for designing and developing products, often from scratch, which means inventing products. This involves a creative mindset and time management skills to produce these designs and meet project deadlines. Communication skills are important as they have to explain complex machinery and devices to shareholders who are unfamiliar with mechanical engineering terminology.
In terms of qualifications and education, a degree or certificate in engineering, specializing in mechanical engineering is essential.
Mechanical engineering roles can be categorized by years of working experience:
Graduate or junior: less than 3 years of mechanical engineering experience. Tasks could include performing stress analyses, coordinating equipment repairs and using computer-aided design software to create product drafts for clients or businesses for senior or experienced mechanical engineers to review.


Intermediate: 3-5 years of mechanical engineering experience. Tasks completed could include analyzing mechanical devices, troubleshooting issues, determining mechanical design solutions and completing routine repair and maintenance.


Senior: 5-10+ years of experience in mechanical engineering. Tasks completed could include overall project oversight on the development processes, analysis of project specifications and system model design according to budget restrictions.
What tools and systems do mechanical engineers need to be successful in their roles?
A large component of the daily activities of a mechanical engineer is design. Some key software and tools mechanical engineers use include:




Tips for employing Filipino mechanical engineers
Your mechanical engineers must know the systems and software your business uses to provide the best level of support for your

onshore construction and engineering team

.


Ensure that you let your talent acquisition team in the Philippines know the size of projects and plans your ideal offshore mechanical engineer will be working on. By employing an offshore team member who has had experience working on similar project sizes, they will be familiar with communication lines and better understand timelines and expectations.



You can recruit as many mechanical engineers as required from project to project and can even hire senior mechanical engineers in the Philippines to manage your offshore teams. If/when you

grow your offshore team

to several staff, having one team lead can ensure streamlined communication and project updates are effectively delivered to your onshore team.
Reference:
1 Insights into the Worldwide General Manufacturing Industry to 2030 - How the Market is Likely to Emerge and Grow After COVID-19
2 Intelligent Transportation System Market Size, Share & Trends By Type (ATIS, ATMS, ATPS, APTS, EMS), By Application (Traffic Management, Public Transport), By Region, And Segment Forecasts, 2020 - 2027
Interested in recruiting team(s) in the Philippines?
Since our inception in 2006, MicroSourcing has become one of the biggest providers of offshoring solutions in the Philippines. We can help you build a dedicated team in the Philippines, regardless of the roles and level of specialization you require. MicroSourcing is backed by our parent company, Probe CX, one of Australia's fastest-growing offshoring solution and customer engagement firms. So, it's safe to say we're experts in outsourcing to the Philippines.
Call +1 888-731-0023 today or send us an email to discuss your company's offshoring needs.

ISO/IEC 27001:2013
ISO 9001:2015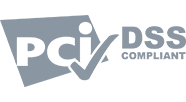 HIPAA & PCI DSS compliant