What is eCommerce outsourcing?
eCommerce outsourcing involves engaging a third-party organization to perform certain eCommerce tasks that would otherwise be done onshore. eCommerce roles you can outsource include anything from digital marketing and web development through to administration support and customer service.
Rather than employing someone in-house, hiring an external service provider to tackle specific eCommerce functions is a cost-effective way to deliver business efficiencies and scale to meet demand.
The global eCommerce market was valued at $9.09 trillion in 2019 and is predicted to grow at a compound annual growth rate (CAGR) of 14.7% from 2020 to 20271. So how can eCommerce businesses keep up with this growth to meet consumer demand all while delivering a top-quality customer experience? Investing in more resources and support is one way to stay competitive in today's online landscape.
But how do you do that when over-investing in local talent leaves no capital for other growth? Especially when the local talent pool may not supply the talent required to do so efficiently?
The answer is simple: you need to go global. You need to be able to move beyond the time and resource constraints of your local employment market and tap into global employment markets. By leveraging offshore job markets, you'll finally be able to increase your profits and achieve your business goals.
Book a Free Consultation
Interested in recruiting eCommerce staff in the Philippines?
Why is the eCommerce industry suited to offshoring?
The eCommerce industry is not immune to global talent shortages. An ongoing shortage of high quality candidates with appropriate experience means it is becoming more expensive and difficult to recruit locally, particularly at the mid-management level. Outsourcing to the Philippines allows businesses to tap into a new market of highly specialized eCommerce teams that have earned a reputation for being hard workers, enthusiastic and who speak excellent English.
eCommerce is an industry that suits offshore models well because most of your local eCommerce staff are already set up to communicate and collaborate remotely due to the nature of their roles. For most, it's the go-to communication strategy and preferred work arrangement. So employing a team offshore won't impact your local team much at all. Another point is that much of the work completed in the eCommerce industry is performed using cloud-based software, which is available via any browser. This makes the physical location of your team irrelevant to quality outputs.
What are the benefits of outsourcing eCommerce services to the Philippines?
Your organization could reap the following benefits:
Cost savings: as the Philippines' cost of living is lower than most Western countries, your business can outsource repetitive and time-consuming eCommerce tasks for a fraction of the price it would cost to hire specialists locally -

up to 70% in some cases

.
Increase in output efficiency and quality levels: sending certain eCommerce tasks to an offshore team in the Philippines means your onshore team will have more time, budget and project scope to take on higher-value work.
Business growth and scaling opportunities: when you send your time-consuming tasks to an offshore eCommerce team in the Philippines, your local team can focus on increasing profits and business growth opportunities. The additional capacity your onshore team gets from your offshore team's support means you can grow your business sustainably.
With the support of an offshore eCommerce team that is highly-skilled and boasts extensive experience, you can grow your company quickly and sustainably. The labor pool in the Philippines is known for its tech competency and attention to detail, operating in a fiscal and financial system almost identical to conditions in the West.
What eCommerce roles and tasks can be outsourced?
There are a multitude of eCommerce tasks you can outsource and every organization has different requirements. The great thing about outsourcing is that you can tailor it to your business needs.
The most commonly outsourced eCommerce services and roles include:
Sample eCommerce employee profiles
At MicroSourcing, we have a multitude of eCommerce specialists in our candidate database with access to a huge talent pool across the Philippines. Here are a few examples of real candidate profiles: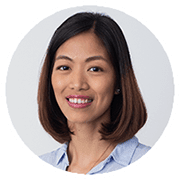 SKILLS
Retention strategy implementation
Customer service background
Web scripting experience with AngularJS, JQuery and JS
Web design experience with JSP, Grails, JSTL, HTML5 and CSS
RECENT ROLES
Customer Service Representative
Technical Support Representative
Customer Retention Specialist
Java Developer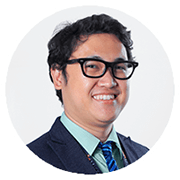 SKILLS
Management of marketplace projects on Amazon and eBay
Reporting and inventory management
Competitor analysis
ORM: Hibernate, MyBatis, Cayene, Framework: Spring, Struts2 and Servlet
DB: IBM DB2, Oracle, PostgreSQL, MySQL and VFP
RECENT ROLES
eCommerce Specialist
Pricing and Research Analyst
Data Analyst
Some satisfied eCommerce customers
One of our clients, Total Tools, is Australia's largest independent professional tools retailer. After outsourcing eCommerce functions through MicroSourcing, they experienced triple-figure growth and significantly reduced total operational costs. Total Tools General Manager of Marketing, Darren Gunton, was so happy with their offshoring success that he volunteered to share his MicroSourcing story with other Australian retailers.
Interested in recruiting team(s) in the Philippines?
Since our inception in 2006, MicroSourcing has become one of the biggest providers of offshoring solutions in the Philippines. We can help you build a dedicated team in the Philippines, regardless of the roles and level of specialization you require. MicroSourcing is backed by our parent company, Probe CX, one of Australia's fastest-growing offshoring solution and customer engagement firms. So, it's safe to say we're experts in outsourcing to the Philippines.
Call +1 888-731-0023 today or send us an email to discuss your company's offshoring needs.

ISO/IEC 27001:2013ISO 9001:2015