How can your business increase efficiencies, sales and save on employment costs to support business growth?
Meet Total Tools who, when faced with an increase in consumer demands, identified that they weren't resourced adequately to support unforeseen business growth, so decided to embrace offshoring to scale their team without adding considerable labor costs.
Since deciding to outsource with MicroSourcing back in 2018, Total Tools were able to better service their growing customer base. The results speak for themselves. Total Tools has seen an:
Increase in website traffic by 695%
Increase in conversion rates by 770%
Increase in online sales by 2,900%.
In order for Total Tools onshore team to develop business continuity plans, they started out by employing two full-time offshore graphic designers tasked with developing visual marketing content to support their under resourced team.
Total Tool's investment in these two offshore graphic designers was so successful that they have grown their offshore team with MicroSourcing dramatically over the past few years. They now have a team of 88 full-time offshore staff currently working across a range of business functions to meet their industry's ever-changing demands.
Hear what Total Tools' General Manager for Marketing, Darren Gunton, has to say about choosing to offshore with MicroSourcing: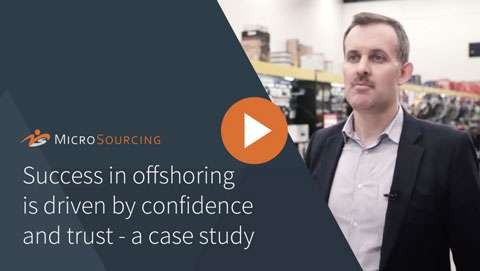 Read more about Total Tool's offshoring journey with MicroSourcing here.
Want to learn how outsourcing can help your business facilitate business growth and support your onshore team? Get in touch with us today.
Speak to one of our Offshoring Business Consultants today
Send us an email
Our friendly experts can answer any questions you have or provide a free consultation to discuss how offshoring can work for you. We'll get back to your inquiry within 1 business day.