COVID-19 has brought many challenges to businesses across the world, forcing many of them to implement new work from home set ups. During this time, many outsourcing providers have also struggled to seamlessly transition their staff to a work from home environment resulting in a significant impact to efficiency.
Here at MicroSourcing, we've implemented extensive measures during this time to ensure Philippines-based our clients are well supported based on the individual needs of their business.
If you're not achieving the results your business needs with your current outsourcing provider, maybe it's time to consider making the switch to MicroSourcing? We have systems in place that will allow for a seamless and trouble-free transition.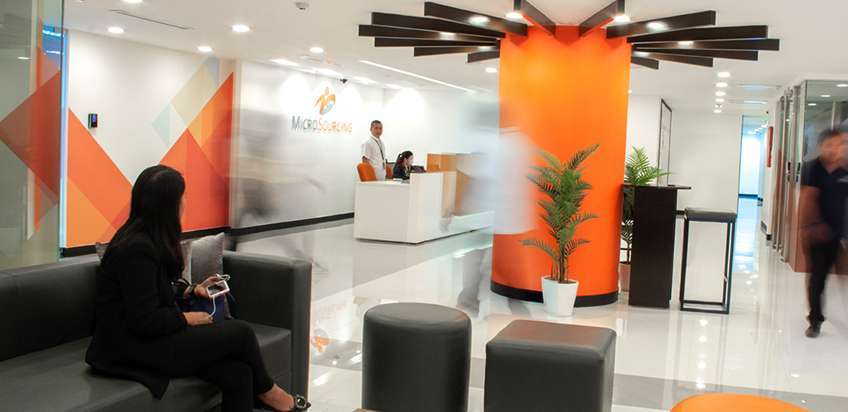 MicroSourcing is the largest and most experienced offshore provider in the Philippines. We pioneered the offshore outsourcing model in 2006 and now have 200+ clients based in Australia, Canada, the U.S., Asia and Europe.
What do we offer our prospective clients?
Catering for all industries including IT, insurance, professional services, financial services and accounting, eCommerce, retail and healthcare
Qualified talent matched to both simple and complex roles
Over 4,200 employees, established in 2006
Experience managing Philippines-based staff to achieve high quality outcomes
Over 400 support staff in the Philippines
Certified: ISO 9001, ISO 27001, PCI-DSS compliant, HIPAA compliant
Backing of PROBE Group - an industry leader in contact centres and digital enablement
Seven state-of-art facilities across the Philippines.
We help our clients build full-time, dedicated teams in the Philippines, taking care of everything on the ground including ongoing support, recruitment, HR, IT and operations management.
We've recently developed a more flexible work from home solution to help clients adapt to the current challenges faced by COVID-19. This involves:

Remote working
Staff can be set up and working from home for maximum flexibility and business continuity. Employees will still enjoy the same IT, technology, operations and HR support as well as access to office based hot desks and meeting rooms as required. Additional management and supervision is also provided to ensure maximum productivity and data security.

Office-based working
If you require staff to work from an office, employees can be set up in their own dedicated space in one of our seven state-of-art facilities with the tools and operating systems they need to complete their job. Staff will receive ongoing management, IT, operations and HR support to ensure maximum output.
Many of our clients are already noticing the benefits of our flexible operating with our flexible operating model such as increased turnaround times, improved quality of output and improved resourcing.
If you want to achieve these results on your outsourcing journey, chat to us today and we'll discuss a solution that's right for your business.
Send us an email
Curious about managing offshore teams or getting started with outsourcing? Our friendly experts can answer any questions you have or provide a free consultation to discuss how offshoring can work for you. We'll get back to your inquiry within 1 business day.