Our mission is to make it easy and affordable for businesses to build their own full-time, dedicated offshore teams in the Philippines.
So, who are we?
Founded in 2006, we pioneered outsourcing services in the Philippines 380+ active clients and 5,000+ employees currently working for organizations worldwide.
State-of-the-art facilities strategically
placed for recruitment
Square meters office space
Screened candidates
ready for employment
Experienced
local recruiters
IT workers for 24/7 support
HR & operations staff
to support you
We continue to be a trusted outsourcing provider with the support of our parent company, Probe Group, the largest and most diverse Australian owned customer experience outsourcing provider with over 15,000 employees across six countries.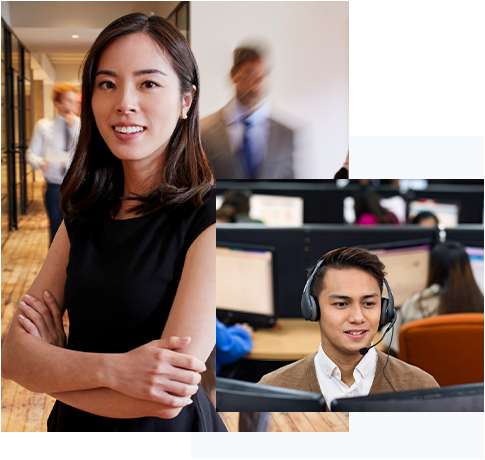 Are you looking to:
Reduce costs
Improve efficiencies and quality
Scale and grow your business
Increase staff satisfaction and retention?
If you answered 'yes', then MicroSourcing can provide the support and operational assistance to help you achieve just that.
We specialize in offshoring, and outsourcing model where you hire teams overseas to complete tasks otherwise done by your onshore team. This model involves setting up an overseas division of your company and getting a local specialist to handle facilities, IT, labor laws, recruitment and HR. At the same time, you retain control over quality and productivity.
We operate within purpose-built, class-A facilities strategically located for access to Manila's most talented people. We're backed by our Australian parent company Probe and we're ISO certified.

Ready to take your business to the next level?
Discover more on who we are, what we do, how we can support your business and the types of roles you can outsource with us here.