MicroSourcing CEO Haidee Enriquez was deeply honored when recently named one of Asia CEO's 15 Woman Leader of the Year Circle of Excellence awardees.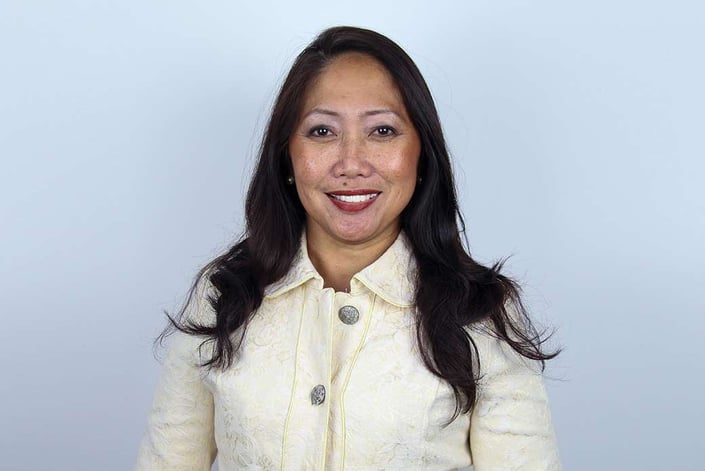 The dynamic executive has now gone a step further by being crowned the category's 'Grand Winner' at a glittering ceremony at the Marriott Manila Grand Ballroom on October 24th.
The largest event of its kind in Southeast Asia, the Asia CEO Awards celebrates the industry leaders and organizations shaping the Philippine business landscape and making significant contributions to their respective industries and to the country.
Accepting her award in front of more than 1,000 luminaries from the public and private sectors, Enriquez paid tribute to the countless people who had supported her during her remarkable career journey.

"Nobel Peace Laureate Desmond Tutu once famously said 'You stand out in a crowd only because you have these many, many people carrying you on their shoulders'" she said.
"And there have been many who have carried me on their shoulders as I journeyed from a small, remote barrio in Palawan where I was born and raised to this illustrious venue, surrounded by all of you beautiful people. I share this honor with them."
One of 15 award categories, the Woman Leader of the Year prize recognizes the successful careers of Filipino women who have contributed to the country's economy and social status and Enriquez also paid tribute to other women leaders.
"The struggles and the triumphs of every woman leader here tonight are a resounding testament to the fact that yes - the Filipino can, and yes - the Filipino women can," she declared before closing her acceptance speech in her Palawan tribe's Cuyunon language:
"Matamang salamat kanindong tanan (thank you very much to all of you)."
Apart from being a recognized and multi-awarded industry leader, Enriquez is also well-known for championing sustainable and inclusive growth through countryside development. Under her leadership, Microsourcing and Beepo's expansion pivoted to regions outside of Metro Manila. As a result of which, 54% of Microsourcing and Beepo's more than 9,000 professionals are now located in provincial locations, and their Balik Eskwela program has benefitted more than 10,000 learners from nine (9) public elementary schools.
Now in its 14 year, the Asia CEO Awards received a record-breaking 700-plus nominations for the different categories, from the nation's most influential leaders and organizations.